Rate Now
Share Your Experience
Have you seen Dr. Wiaam Falouji?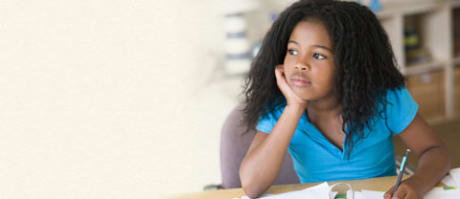 ADHD
Attention Deficit Hyperactivity Disorder (ADHD), including the different types and who gets them.
47 Ratings with 14 Comments
5.0 Rating
June 16th, 2016
long time and very satisfied patient
5.0 Rating
August 29th, 2015
5.0 Rating
July 3rd, 2015
Barbara peek.. you show so much love with me.. you are very interested in how I am... and the love you have for every one you see. we are so blessed in having you here in Lebanon.. I had to do a lot of replacing words but it took me 20 min. to type this to you but that's ok at least I still can type. Dr Wiaam Falouji... you are so special your in my heart as a doctor see you on my next appointment.
1.0 Rating
February 2nd, 2015
Did not address my issues at all!
I was in a car accident and had a severe concussion. I had started having migraines to the point where I was slurring my speech, having numbness all down one side of my body/face, stroke like symptoms. She did not run any tests at all!! I told her my boyfriend did stress me out some and after I said that she would not listen to any of my symptoms period! She told me that I had no issues from the car accident and that my boyfriend was the problem. She concluded this in about 10 minutes. She also knew I had a heart problem but yet still prescribed me imitrex. Little did I know that can raise your heart rate and I was in the ER later that day because my heart rate was over 200. I personally feel like she did not helpe at all or care to. I have since went to another neurologist where they did listen and performed tests. I have been diagnosed with complex migraines from the head trauma. I do take medication that I can tolerate and they told me if they are bad enough that I could have a stroke. I say if you do not feel right about your care. Get a second opinion. I am very pleased that I did.
1.0 Rating
June 6th, 2013
Went in to see Dr. Falouji for chest issues and leg issues.
I waited 2 and a half hours to the mark in the waiting room to see Dr Falouji. I was referred to her by another dr. Dr Falouji spent 10 to 20 minutes listening to my issues and then at the end asked me if i ever had back issues. I explained I did 5 years ago, but this issue just started happening 3 months before the date i saw her. I explained the back issue was a pulled muscle on the right side of my back. The issue i was experiencing was on the left leg. Dr. Falouji then said ah ok, What i want to do is a back xray then to find out if that could be the cause. I informed her i don't feel a minor back issue that happen 5 years ago could cause the issue's i had and i would like to get a second opinion and left. I then scheduled another appointment with a different dr to find out that my issue was actually being caused by high blood pressure which at the time i had just started on taking meds for when i saw her. To date i have continued to take my blood pressure meds and am 100% fine. She charged my insurance 237 dollars to give me a random answer which would of lead to more money in just 10 to 25 minutes of talking to me. This has me concerned for our health care. Luckly my company pays this but i feel for the ones who have to pay out of pocket who go to this dr. My insurance will be investigating this and i urge everyone else who has had a bad experience here to also reach out to their insurance providers and file a claim on quality.
5.0 Rating
April 8th, 2013
Wonderful and Compassionate
There are really no words to describe the compassion Dr. Falouji has for her patients. She spent well over an hour with me on my first visit and was the most professional specialist I have seen in some time. Highly recommended.
5.0 Rating
November 28th, 2012
shocked at some of these reviews
I just cannot believe some of these reviews (the bad ones). I've been seeing Dr. F. for many years now...6 or 7 - and it's been the best doctor experience of my life. The staff treat me great, she treats me great. Honestly I just can't believe some of the stuff I'm reading here. I say to friends and family all the time that I wish she was an internist and therefore could be my primary care doc. I just cannot imagine someone sick in her waiting room and no one caring or doing anything about it. I've been given water when I just didn't feel well! She's the best neurologist (and smartest, and kindest) I have seen and I've been seeing neuros since I was 11 or 12 (I'm 50 now).
5.0 Rating
April 9th, 2012
Minerva
5.0 Rating
April 6th, 2012
Dr. Falouji's office was beyond a refreshing experience for me. Often times I've had long waits, rude front desk staff, and physicians who were more interested in getting a quick report than to truly stop and LISTEN to me. Dr. Falouji broke the stereotype with this completely! She was in the room with me for well over twenty minutes, and I felt as if she cared, something I haven't seen in a doctor since I was a young child seeing a pediatrician! If you are looking for an amazingly caring, highly qualified physician, a warm, caring, over the top front desk and staff, then Dr. Falouji in Lebanon, TN is definitely for you! I would and HAVE recommended this office to my own family, and I recommend her to anyone without reservations!!!
1.0 Rating
October 3rd, 2011
UNPROFESSIONAL AND CAUSES HARM
my son is 33 and has a tbi-she has been a horrible neuro since his accident,never lays hands on him or talks to him and never runs tests on cognitive functions.he recently started having seizures and she refused to give us any advice on the phone and wouldn t see him-i fired her and got a new neuro .i can t believe a highly regarded clinic like vanderbilt neuro has hired her.i bet it won t last long.my dad also is her stroke patient and he hates her.
1.0 Rating
October 3rd, 2011
unprofessional and uncaring
dr falouji was my son s neuro since his tbi in 2009.she has refused to see him except once a year ,she has never ran any tests on him.she never addres ...
2.3 Rating
December 2nd, 2010
She is a very knowledgeable doctor in the field of neurology. Her bedside manner is horrible though! Some of the tests performed in her office are extremely painful and she treats you like a baby if you cannot handle it. She gets mad if you cannot be completely still during the tests which is near impossible. Seems to have no compassion whatsoever. Her staff is very rude also.