Rate Now
Share Your Experience
Have you seen Dr. Wilbur Boike?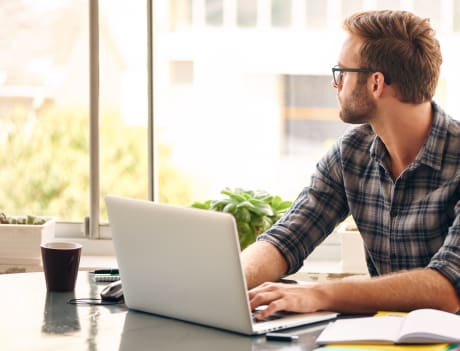 Adult ADHD
Get the facts about attention deficit hyperactivity disorder (ADHD) in adults, including the different types and symptoms of each.
30 Ratings with 17 Comments
1.0 Rating
June 8th, 2017
HIRED GUN FOR INSURANCE COMPANIES
1.0 Rating
March 22nd, 2017
Hired Gun For Insurance Company
1.0 Rating
December 4th, 2015
Nothing but an insurance company hack. From what I saw there is no treatment or healing going on, no nurse, no assitant, no vitals taken. The report was far from what was discussed, he completely discounted the previous two back surgeries I had and my new pain was "unproven", exactly how does on prove pain? This is his diagnosis, made in 15 minutes without ever reading the reports or looking at imaging, now I am left now having to fight my insurance company for more treatment. A very bad experience, find another IME if you can!
5.0 Rating
October 28th, 2015
1.0 Rating
September 7th, 2015
Hired Gun for Insurance Company
Workers comp made me go see him for a concussion. He spent 32 minutes with me and left for 5 minutes. He did not review my records prior to seeing me. From his "exam" he said I did not have a concussion. Two other neurologists said I did. I was cut off of workers comp due to his report. I audio recorded his exam and when I read his report he totally lied. It was like we weren't even in the same room. He will be part of my lawsuit against workers comp. He had same day appointments. My own neurologists had to triple book to see me in a month. They make between $5000- $15000 for an "exam". There was a lady before me and one after me. Lots of money being paid to an Independent medical examiner hired by the insurance company.
5.0 Rating
April 21st, 2015
IME
Dr Boike just wanted to thank you and the Drs. at MSU Spine for giving me my life back, without your imput I do not know what I would of done. I hope supplying you with x-rays, mri and emg reports helped, my surgery went well and feel honored to be able to meet with you, you are a good and honest man. Best always.
1.0 Rating
January 5th, 2015
Believe it all
After being diagnosed with Bell's Palsy, was refused appointment. Not taking new patients.
1.0 Rating
December 9th, 2013
IME
This doctor is woefully uninformed. I am sure that he does not bother updating his education since he is bought and paid for by companies. He most likely has very few real patients of his own if any. The joke on me? This was supposed to be an "Independent Medical Exam". His first words to me were " I want you to understand that we have no doctor- patient relationship" His actual physical neurological exam took about 30 seconds. The rest of my time in his office was spent questioning me between 2 interruptive phone calls when he left the room because he 'had to take' these calls. What does his receptionist do I wonder? Oh by the way, no indication of a nurse any where in the office. Make you wonder? After this stellar examination Dr. Boike, wrote a report. He all but came out calling me a liar, Said that I needed no further medical follow up or medical trials since as he worded "my headaches" will not respond to medicine and it is evident that I will 'continue to complain about them So, my Specialist of the last 5 years is no longer needed? How can a doctor whom I do not have a doctor patient relationship with, determine this? I challenge this so called "doctor" to visit the number of websites verifying my condition . I doubt however that he cares since he has been paid, and of course that is what it is all about. I hate to say it, but my opinion is if you have been scheduled for an "IME' with this person, be prepared for a report denying you have any condition or illness. By the way, this was my second IME with this particular doctor. First was just as unpleasant.
1.0 Rating
September 7th, 2013
Run for the Hills
5.0 Rating
August 31st, 2012
He Gave Me My Life Back!
1.0 Rating
July 11th, 2012
Misinformed
5.0 Rating
April 1st, 2012
Very apprececiative of him.
I wish I could return to get some medical advice from him as things changed literally after I walked out of his office. My insurance company will not let me see my neurosurgeon until I go to physical therapy. So I know its gonna irritate the nerve, that's why I don't do anything and haven't for a year now that could. ( which I kindof got so stuck on the past medical history, that never even talked about my current lifestyle, or should say lack of. I basically conduct myself like I'm 80, but I just turned 40. And its not something my kids don't notice or wish wasn't like it was 2 years ago. I of course read these reviews and was nervous that I was gonna be dealing with a total jerk. But, Dr. Boike was not like that, but at the beginning of exam I was nervous and currently naive and vulnerable, I found myself agreeable on things I should of said I don't remember. I didn't have miserable back pain for 15 years. Or leg pain. I just know i had sciatica when i was pregnant 3 times. The worst was with my 6 year old. I've been to chiropractors for adjustments a handful of times in my lifetime. I never felt I needed to review or prep because I have nothing to hide. I AM an honest person and most people say nice guys finish last, and I've seen that the last 10 years of my life, but still Im not gonna change. Dr. Boike was very real and honest with me, but wish I would have asked him what my other options would have been in the past and now. Also, mentioned that within that 2 week period, that's ALL I did, anyone that works 12 hours in that field knows when you leave at 6:30 in the morning and get home at 8:00-9 at nite, u go to bed and do it the next day. Then your days off you chill because your beat, especially if your recovering and trying to get stronger from being on the couch for 6 months. I really really liked Dr. Boike, and have a lot of respect for his opinion.
Nearby Doctors

Dr. Wilbur Boike is similar to the following 3 Doctors near Grand Blanc, MI.