Rate Now
Share Your Experience
Have you seen Dr. Wiley Parker?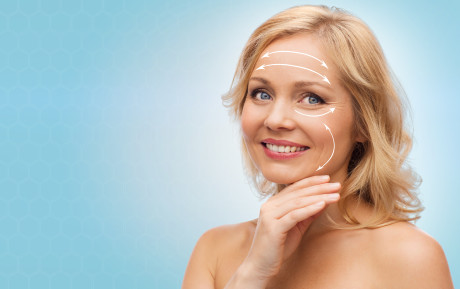 Facelift
Get the facts about facelift, including the visible signs of aging that different types of procedures can address.
Quality Rating
Highly Satisfied
21 Ratings with 8 Comments
5.0 Rating
September 3rd, 2015
Finally, a doctor who cured me!
4.0 Rating
February 16th, 2015
2.3 Rating
August 5th, 2013
Misdiagnosed me in 2010
I had been going to Dr. P for many years at the recommendation of my PCP mainly for ear wax removal which he did very well. He is a very leasant man to talk with and seems to care about his patients. That was until I saw him in 2010 after being on antibiotics for a sinus infection. I told him I had this nasty smell in my sinuses like something died and crawled up there so he gave me a MediRinse kit which did help. I went back a few weeks later telling him something just wasn't "right" b/c I had this nasty green mucous when I blew my nose. So he did a culture and they called me back and said I don't have a sinus infection. I waited a few more weeks and used the rinses and all this nasty green crap was coming out and I told him I would like him to do another culture. So I went back and had the culture. Was told it came back negative. Finally I said I'm going to a different ENT and asked my PCP for one. He gave me the name of a Dr. at another practice but she was out on maternity leave. So I asked who was available and went to who was available. This Dr. looked at my sinuses and said he could see "colonization" and asked if I ever had any diagnostic imaging on my sinuses and I said "no". He ordered a CT which took all of 10 seconds and when I came back he showed me the scan and I found out I did indeed have a sinus infection and he recommended surgery. I held off and went to a few other ENT's and they said we could try antibiotics and steriods and when I was on them I could breathe great. Bad news after another scan no improvement and now I have 6 of 8 sinues infected and polyps and everyone is recommended SURGERY!!
5.0 Rating
October 22nd, 2011
Highly Recommended
Great doctor. Reshaped my nose after accident, making it look exactly as it did before the accident. And, gave me the luxury of being able to breath through my nose again. YAY! Such a nice man too. Office staff remarkably courteous & personable throughout many months of office visits. Both the doctor and staff seem to go above & beyond to treat each patient with kindness, respect and professionalism.
1.0 Rating
February 2nd, 2011
Butcher!
I should have known there was a problem when Wiley Parker was the only doctor who could see us immediately. His staff is terrible - rude, disorganized and in one case, with filthy fingernails. He performed a tonsillectomy without having any idea what was actually wrong and gave me MRSA in the process. Dirt, disease and death are all I associate with this senile piece of awfulness.
5.0 Rating
September 14th, 2010
Very caring doctor; staff iffy
Dr Parker and almost all of his staff were extremely helpful and caring. They got my daughter in on the day we phoned, pushed her lab results through so they came back in 1 day rather than the usual 3 or 4, and called in medicine as needed for pain. I got one rude desk clerk but set against everything else, I would still give this doctor and office top marks!
5.0 Rating
April 14th, 2008
Dr.Parker is a wonderful doctor....
I had gone to my primary care doctor for a reoccuring sinus infection. He kept giving me antibiotics and the infection would go away but always come back. It finally got to the point that my primary doctor said I needed an ENT. I had asked around and I found Dr. Wiley Parker's name in the YellowPages. His office staff sounded inviting on the phone and very helpful. I don't have insurance and they offer cash patient discounts which helped me very much. When Dr.Parker called me back to his office he sounded very nice. He was very informative with my sinus infection and how he could help me treat it. We talked a little bit longer, to make sure I got everything. But as we were walking out he said something to me "Now if you get home and say to your self well I forgot to ask him this or that, you pick up the phone and call me, and we will sit down and discuss it....okay?" I thought that was just wonderful. It made we feel like he really cared. And I will keep going to Dr.Parker for any further ear, nose and throat issus. It was a delite to be seen by a great doctor with his experience that seemed to really care and not make you feel rushed.
5.0 Rating
August 17th, 2017
5.0 Rating
November 11th, 2016
1.0 Rating
December 21st, 2015