Rate Now
Share Your Experience
Have you seen Dr. William Alonso?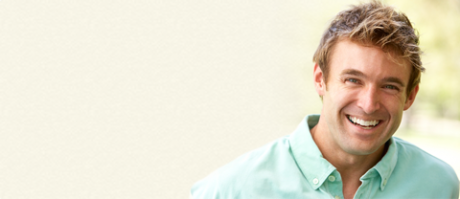 Seasonal Allergies
Get the facts about seasonal allergies, including the different types, symptoms, and doctors who treat it.
33 Ratings with 6 Comments
1.0 Rating
January 24th, 2017
Worst doctor in Tampa
5.0 Rating
June 17th, 2014
Visiting the doctor
5.0 Rating
April 30th, 2010
Great Doctor
My wife repeatedly when hoarse and her GP was giving her allergy meds for a few months. When we first went to see Dr Alonso my first impression was that he was just too laid back. Dont let this fool you! He is a caring doctor and his skills are first rate. The good doctor performed same day surgery to remove a small growth near her voice box. That was 8 months ago, and she has been fine since. I am so glad that we were reffered to Dr Alonso.
5.0 Rating
February 23rd, 2010
Gabrielle L.
1.0 Rating
May 20th, 2009
He presumed a diagnosis for me before even laying eyes on me.
I went to a specialist, I because I really needed a specialist. I have been to only one Doctor (not this one, a guy on the other coast) in the last 20+ years that listened to me, and prescribed the correct mix of med.'s to treat my problem, a stubborn sinus infection. I had zero, again zero sinus symptoms for 2 years after his treatment which proves no allergies.... and I know it's not allergies now. Alfonzo looked at my nose lining for about 1 second, and literally glanced in my throat for (seriously) a split second. He made issue of not prescribing any further tests saying the lab will really sock it to me. What does this tell me? It tells me that he looked at my chart, and instead of reading my medical history, and instead of taking note of the many questions I wanted answers to, he only looked as far as to see that I had no insurance. I actually had to say, are you telling me without any shadow of a doubt, that I don't have a sinus infection. He had been so pompous prior to that I really expected to him to say yes. At that point, he started talking about the insurance (the lack of) and said how the lab would really sock it to me. I'm sorry.....regardless of insurance, if a person needs a test to rule something out, shouldn't it at least be prescribed, and let the person decide, can I afford this. Would he have set up the tests if I had insurance?. Why did he look specifically at my chart to see if I had insurance.????? I'm sick of Dr.s taking advantage of insurance companies which translates to taking advantage of everyone in this country, we all end up paying for it. These old timers will soon realize that in this new day and age of the internet, that they will have to "pay for it"...He will be paying for it in the form of this bad review, and the next person that really needs help bad review and in a short short time, he'll wonder where have all the noses with insurance gone??? So, I paid for it this time............$125 of my hard earned money gone. Imagine the stupidity of me thinking a Yale grad with superior training might be able to help me.Trust me, I will do all that he asked me to do as far as his treatment. I will call him back in the 3-4 days that he said to call him back in if it's not better. And then he'll set up my head xray, and upon reading the results he'll have to eat his words. If I get better from his initial treatment I promise to come back on this site and post saying that I was wrong. I promise, if you don't see me by the end of May 09 post again saying I was wrong, take it as a fact that this Doctor is a pompous insurance sucker that doesn't care about your constant sore throat or debilitating sinus pressure headaches, or the fact that massive amounts of antihistimines are ingested by daily to stop a post nasal drip which leaves you so groggy you fear to get behind the wheel of your car. I found him on this site, thru good reviews, but I won't let another person waste their hard earned money if my tests come back with a sinus infection. I am going to copy and paste this into notepad, save it , and hit as many Dr. review sites as I possibly can.
1.0 Rating
January 24th, 2017
5.0 Rating
January 18th, 2017
1.0 Rating
January 12th, 2017