Rate Now
Share Your Experience
Have you seen Dr. William Boydston?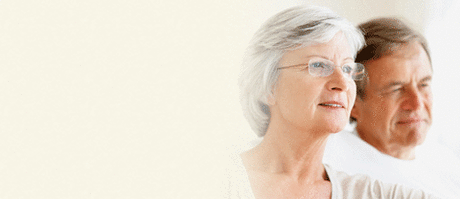 Alzheimer's Disease
Get the facts about Alzheimer's Disease, including the symptoms and stages.
Quality Rating
Highly Satisfied
43 Ratings with 19 Comments
5.0 Rating
November 18th, 2016
He is awesome
5.0 Rating
October 8th, 2015
5.0 Rating
September 8th, 2015
My daughter has seen Dr. Boydston since she was 3 weeks old. She is now 22. When she was a newborn she was diagnosed with a cyst on her brain. In a whirlwind of finding out and immediate surgery for a shunt, Dr. Boydston was wonderful. She say him yearly until three months before she turned 21. It was a bittersweet time. Bitter because he was such a great doctor we hated that she was getting to old to see him, sweet in the fact that she was dismissed from his care because she was grown! He truly was a blessing to us.
1.0 Rating
February 6th, 2015
Almost lost my child due to his mistakes
He has been good for the first brain surgery but when I told him that my child is having pain 2 weeks after the surgery, he said it was normal and that my child is just scared. My child kept complaining and was having liquid and swollen area on her head scar where the surgery was done. When my child was crying nonstop in pain with a swollen puff on the side of the head, my child was sent to the emergency room and they suggested a surgery ASAP. Turns out it was a staff infection. The next appointment we go to see Dr. Boydston, he keeps apologizing because he didn't take the pain seriously. Now my child had to have part of the left scull removed because the infection ended up infecting the skull. I have medical proof and everything to show how he nearly lost my child.
5.0 Rating
March 18th, 2014
The BEST specialist you can bring your little one to. Top Notch Care-Compassion
TOP NOTCH! The best of the best physician. I cannot express to you how much we love this doctor! Dr. Boydston has been a godsend for our family. We love everyone at the practice, and after just not clicking with Dr. Chern, we asked for Dr. Boydston, after a fellow nurse and friend at Wellstar referred me to him. He is just an amazing person, and the staff is excellent, professional, and courteous. His assistant, Christy is very educated, and an excellent nurse. Our son was diagnosed with Craniosynostosis (sagittal) at two months old, and I cannot tell you at how well they treat us. They know us by name _which is amazing considering how complex their career is, and what they do on a daily basis. They always ask how we are doing, and have been just so sweet. They kiss on my little guy, and genuinely care about their patients. I am brought to tears at how wonderful they are, and I am so grateful that God chose these people to be in these professions, and arm them with this knowledge to do miracles. Our son is doing wonderful, and we dont know if we have more surgeries ahead, but I trust my sons' life in his hands. Please make sure you see these physicians if you are considering a neurosurgeon for craniosynostosis. They are the best!
5.0 Rating
December 6th, 2013
Fantastic Surgeon!
I took my 1.5 year old son in to see Dr. Boydston at the request of his Pediatrician. i was very impressed with Dr. Boydston's bedside manner. he made my son feel very comfortable and you know that kids my son's age often don't have a very good experience at the doctor's office. he was thorough and listened to questions I had. one of the better physicians i have worked with in a long time. I would recommend him to anyone.
5.0 Rating
August 28th, 2012
Most caring Doctor
Treated my son for brain tumor; knew the first time we met him that God had sent us to him, and he did not disappoint. Have seen him each year, and then every two years at brain tumor clinic for check ups. Remembers us by name and always interested in family. We love Dr Boydston and thank God for him
5.0 Rating
June 5th, 2012
Dr. Boydston is wonderful. He has been my 16 year old's doctor for many years. Even when she was small she looked forward to his visits. She has some learning disabilities, but when she goes to see him she comes home secure in the fact that she can take on the world. He is not only a wonderful doctor he is a friend. Thank God for Dr. Boydston.
5.0 Rating
January 16th, 2012
Amazing neurosurgeon
Dr. Boydston is an amazing neurosurgeon. My daughter was diagnosed with an aneurismal bone cyst in her skull and had to have a partial craniectomy. He took such good care of her. He is not only extremely knowledgeable in his field, but he is also caring and personable. My daughter was very comfortable with him and still talks about going to see him again. She has to have another surgery to put in a plate and I am confident of the care she'll be receiving then, too.
5.0 Rating
December 17th, 2011
An amazing neurosurgeon