Rate Now
Share Your Experience
Have you seen Dr. William Branner III?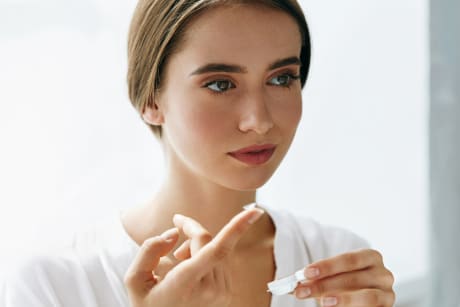 Contact Lens Care
A complete overview of what you need to know about your contact lenses.
39 Ratings with 14 Comments
5.0 Rating
July 5th, 2016
3.0 Rating
June 23rd, 2016
Dr. Branner's the Best
3.0 Rating
December 3rd, 2015
Ruined my eyesight!
5.0 Rating
May 27th, 2015
1.0 Rating
January 17th, 2014
Follow Up on Procedure
One of the doctors who did my procedure left the practice. I wanted a refund or some kind of compensation because it didn't last as long as expected. Dr. Branner sent me a letter saying that they no longer did this procedure in his office, and that he would not give me a refund because it was not guaranteed.
5.0 Rating
April 17th, 2013
Life Changing Experience!
The first time I visited Dr. Branner, I was thinking my red eye was from something I got in my eye while working in my yard. I was grateful to him and his great staff who worked me in because of the discomfort and redness I was having, to an obviously busy day for them. After a careful look at my eye he determined I had uveitis, definitely not due to anything I got in my eye. He questioned me about any back pain, which surprised me, but I did have some chronic pain which I had been told by other physicians was arthritis. Dr. Branner started me on some special drops, recommended a blood test, and sent me to a Rheumatologist, who diagnosed me with Ankylosing Spondylitis, a condition that when treated kept me from experiencing years of future disability. My wife says I am no longer a mean person, I guess because my pain is gone. My eye responded to Dr. Branner's treatment and my vision is 20/20. His diagnosis, treatment and referral changed my life. He was worth the wait!
5.0 Rating
April 12th, 2013
Best eye doc in town
I have been a patient at Charlotte Ophthalmology for about 13 years or so. I have always been amazed at how nice and polite the staff is. Dr Branner always is friendly and usually on time, the few times I had to wait, he always offered his apologies. My whole family sees Dr Branner for their eye care also and really always enjoys their visit. A few years ago my Mom even had cataract surgery by him and did very well, now she can see good enough to drive at night again. My Mom liked him so well that when her brother in law had eye problems she referred him to Dr. Branner, he also had cataracts and had his surgery a few short months ago. I give Dr Branner and his staff a grade A + for all their hard work!!!!!!
5.0 Rating
April 12th, 2013
Always Available
Dr. Branner and his staff at Charlotte Ophthalmology Clinic meet or exceed the standards of care in caring for their patients. For all patients including surgery patients there is a doctor available 24/7. Any post-op patient calling with a concern is immediately triaged to an experienced and certified ophthalmic technician who confers with the patient and will likely recommend the patient come in and be seen that day to rule out any vision threatening condition despite the extra waiting time for other patients this might create. If the patient does not come in as recommended, whose negligence is that? If that patient is given an appointment for the following day, and does not keep that, whose negligence is that? Unfortunately, it is not possible to fix or cure everything, especially when the patient is not there. Dr. Branner takes pride in his care and reputation with his patients and staff so it is a tragedy felt by all when a patient has a poor and unexpected outcome; fortunately in his 23 years of caring for patients in the Charlotte area, experiences like the one below are rare indeed.
1.0 Rating
July 17th, 2012
Unsatisfied, vision damaged permanently by this clinic
After eye surgery to remove a cataract, the treatment planning by Dr. Branner and tech staff completely failed. I experienced nerve damage after very negligent care to monitor and give proper instruction with my very increased eye pressure post surgery. As a result my vision in my eye is permanently destroyed. And I am facing having to remove another cataract in my other eye. Nobody (including Branner or staff) has apologized or accepted responsiblity for this awful experience. On a more minor note, Dr. Branner has taking forever to see at times. One time, I had to accost him in the hallway when he was thirty minutes late and talkiung about a trip he was taking to California with another staff. I would never recommend this clinic or this doctor.
5.0 Rating
December 18th, 2010
Great doctor!
Dr. Branner did lasik surgery for me about 7 years ago. He made me feel very comfortable during the procedure. I ended up having 20/20 in one eye and 20/30 in the other. I have astigmatism so it was harder to get a perfect 20/20 in that eye. However, I was very pleased. Dr. Branner said we could do another procedure to fine tune that eye but I said I was very happy with what I had. He answered all my questions after the procedure was completed. I would highly recommend him if you are looking for a great ophthamologist.