Rate Now
Share Your Experience
Have you seen Dr. William Chambers Jr?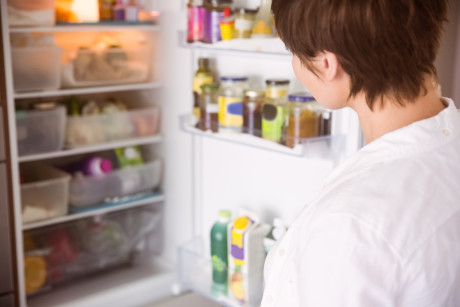 Binge Eating Disorder
Get the facts about binge eating disorder, including symptoms, causes and related conditions.
Quality Rating
Highly Satisfied
38 Ratings with 16 Comments
5.0 Rating
January 27th, 2017
Love Dr. CHAMBERS.
Once you get to know him and he gets to know you it awesome. I've delt with a medical condition since I was a little girl that Noone has been able to help me with. Starred seeing Dr chambers a few years ago and since then I finally have a Dr who listens and takes care of me and wants to get to the bottom of what is going on with me. Love love the front office girls too.
5.0 Rating
January 3rd, 2017
Always has my best health in mind!
2.0 Rating
November 7th, 2016
office staff very rude. they openly mock and make fun of the patients... made me wonder what they said and snickered about for the whole office to hear about ME! I have never been to the office when there was NOT some type of rudeness from the office staff toward a patient. example: young mother with children in office at same time as I.. one of the office ladies YELLED at the children and belittled the mother while they were in the lobby waiting for their apt time.. continued to talk bad about them even after they went back to the room. nurse came out and joined in the conversation.. very openly for everyone to hear...was a very awkward moment.. and thank goodness I DO NOT take my children there - because if she ever yelled at my children it would not turn out so well believe me!
1.0 Rating
October 12th, 2016
Dr Chambers is rude, arrogant, doesn't listen and if you are a women, he looks you up and down and asks very personal sexual questions when not necessary. I transferred to Matt his PA because he made me uncomfortable. Matt I loved. I called in and asked for refills, I was told I'd been flagged as drug user. I asked why since my meds are sleep aid and restless leg syndrome not pain killers. Was told I'd gotten prescriptions from 2 docs. I made appt to speak to Matt was told I'd have to talk to chambers even tho he's not seen me in years. I went thinking this is huge misunderstanding that I can clear up. Chambers wouldn't even listen to me. I told him I'd moved went to another doc. Didn't like doc so came back. Matt had prescribed me the meds and if he'd call him in, Matt would confirm. He denied my request. I told him I'd only ever used 1 pharmacy to call them to see that I'd never doubled meds. He yelled at me. Basically called me liar and I was told I had to seek other doc (like I'm druggy). He told me I could go to jail. I went to pharmacy crying as I was devastated I'd lost Matt as my doc and been flagged unjustly. Pharmacy pulled same docs he had and confirmed I was right. No duplication had occurred. They tried to talk to Chambers and he told them didn't matter his practice and he could do what he wanted. Now I have file from my 10 yr provided saying I abuse controlled substances... even the pharmacy hung up and said why would u want to go back to that guy. I said I don't. Just want my record cleared as I did nothing wrong.
5.0 Rating
June 14th, 2016
The Best Around
5.0 Rating
May 10th, 2016
BEST Dr and staff around!!!!!!!
First off as I read these reviews I find myself in disbelieve. I have been going to this Dr.`s office for around 6 months and I personally have never experienced any kind of rudeness in the office staff. The girls are extremely nice and very helpful when it comes to your insurance. I`ve sat in the waiting room watching them work and every patient is treated the same great positive attitude and courteous. They interact with the patients waiting to make sure they are comfortable and up to date with the status of there appointment. Dr Chambers and Matt are very nice and laid back..they treat you like an actual person, not an idiot, like most Dr`s do these days. They use their knowledge of medical/medicine to help the patient and their health needs/problems. This office comes highly recommended for anyone that is needing a great Dr and staff.
5.0 Rating
November 2nd, 2015
3.0 Rating
July 31st, 2015
Hateful staff
RUDE, HATEFUL, DEMEANING, UNCARING STAFF! As I sat in the waiting room, l watched the woman that works the front to greet patients. First off, she dresses like a teenager and is at least 50 years old. She is rude to every customer epically if they need to fill out paperwork. She acts like they're her students and demands them correct or redo papers. She even had an elderly woman that could hardly walk from pain come write Texas on her address! Hateful, hateful staff. Three different women on his staff were rude to patients sitting out front waiting to be seen. They act as if people are scum.
1.0 Rating
July 14th, 2014
Only the young and rich need apply...
No insurance accepted here except employer-issued. No medicare. No medicaid. And certainly nothing from the healthcare exchange. Even if it is the same Blue Cross, Cigna, or United Health issued by an employer. They ask point blank and rudely, "Is this Obamacare?" Their tone implies you are the scum of the earth for dealing with such things. Doesn't matter that you are a hard working member of society. Doesn't matter if you bravely served your country. If your insurance is medicare, medicaid, or privately purchased, be prepared to be treated and spoken to as the cockroach who has dared to enter their hallowed, white, rich, conservative country club. Even if the office has a long history with you on a cash pay or different insurance basis, as I did. I was very shocked by their treatment of an established patient.
2.3 Rating
June 17th, 2013
He's a nut. The only local Dr. Who takes my insurance, so I keep going. He tells me every time I see him how to use my inhaler. The same type I have been using successfully for 35 years! I plan on 2 hours every time I have to go there. Ridiculous! At least his new nurse practitioner seems a little less nuts. Glad I am moving!
5.0 Rating
July 6th, 2012
Great Doctor!
I have been going to Dr Chambers for years and have been extremely satisfied with my experience with him. When we first moved to Azle and was looking for a doctor, one of our sons jammed a finger. Dr Chambers had us get an X-Ray and originally diagnosed it as a bad bruise. We came home the next day to find a voice mail waiting for us from Dr Chambers personally stating he took another look at the X Ray and missed a fracture in his finger and to come back to have a splint put on it. He has been our Dr ever since! I can not think of anyone who would not want someone with such care and integrity to take care of their family's health needs!
1.0 Rating
June 21st, 2011