Rate Now
Share Your Experience
Have you seen Dr. William Crumbley?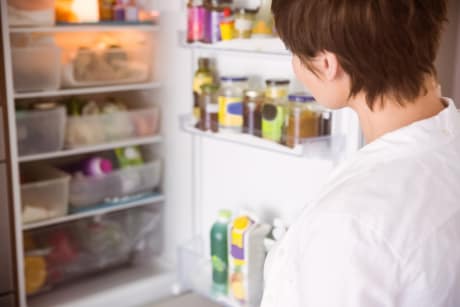 Binge Eating Disorder
Get the facts about binge eating disorder, including symptoms, causes and related conditions.
40 Ratings with 20 Comments
5.0 Rating
February 28th, 2015
A Great Physician while and when he was practicing medicene!
This gentleman physician was one of the most caring and considerate doctors I have ever had the pleasure of being treated by! He understood my pain, the casual relationship between my previous severe physical injuries and the residual chronic pain I suffer from daily. I moved out of state for a few years, and then my job brought me back into the Tampa Bay Area, and I learned that Dr. Crumbley is no longer practicing medicine! I cannot seem to find a doctor as good as he is/was! It is a shame that he no longer is able to help people like me who need a doctor who has compassion, and truly cared about his patients! May God Bless you Dr. Crumbley.
1.0 Rating
July 13th, 2012
how can he help someone with drug additions when he has a drug problem his self
5.0 Rating
March 23rd, 2012
Kate F
Many doctors treat you as another stranger, Dr Crumbley knew as much about m family and metal health as he did the ailments I suffer from, at no time did I feel neglected and his treatment was always reasonable and helpful. He was always cautious in with all medications I was given and constantly aware of my many allergies. Thank God he was there for me when I needed him most - I miss he terribly and would happily recommend him as a reliable and conscience physician.
5.0 Rating
March 15th, 2012
Dr. R. William Crumbley Was Set.Up!!
Dr. Crumbley is one of the best physicians I have met; His awareness of severe pain is one of experience and not of a self-serving purpose. He actually cares about you and will explain many aspects of the condition you are suffering from. I know he is facing a crisis at this point in his life but please know that he was set up. I have much repect for him. And I was was never over prescribed pain meds nor encouraged to partake in any form of conspiracy that would benefit him. I regret his kindness resulted in what he is facing now.
5.0 Rating
February 9th, 2012
DR. BILL CRUMBLEY SAVED MY LIFE!!! ITS ASHAME THE IGNORANCE AND CLOSED MINDED PEOPLE OF THE PRESS AND PEOPLE IN THE GENERAL PUBLIC SAY AND PRINT THINGS WITHOUT ANY REAL FACTS OR KNOWLEDGE!
5.0 Rating
January 14th, 2012
Dr. Crumbley
1.0 Rating
October 31st, 2011
wait on medical records
1.0 Rating
October 30th, 2011
5.0 Rating
October 29th, 2011
He is one of the best doctors that my family coulld have.
I myselfhad dr crummbely in 1999 at THG when i was pregnant with a high risk preganacy he was my er dr. And then 5 years ago we meet dr crummbley when my huby had aproblem with his meds and he saved my hubys life. He care about his paients, we had acceses to call him 24 hours a day. When my husband had a crises. It is unfar what the press is doing to him. he is a wounderful man. And my prayers go out to him. my god be with you.
5.0 Rating
August 11th, 2011
George Wadsworth
Dr. Crumbley is on of the best Phy in all of Tampa fl. I love him & trust him with my life. He is great Dr
5.0 Rating
July 15th, 2011
Dr. William Crumbley
Dr. Crumbley is a wonderful doctor who has resolved many of my problems. He takes time with his patients and is a wonderful doctor. I highly recommend ...
3.7 Rating
July 7th, 2011
Be sure to take a book or something to keep you distracted...
This clinic will keep you waiting well over an hour and that's putting it lightly. My last visit I spent close to 2 hours and the one before that an hour and a half. This always happens, every month, and I always have an appointment. I really have no idea if these people even go by appointments or know what one is. I do like two of the doctors there...Gudapati and Crumbley. I hate the other one b/c he not only writes you prescriptions for the wrong amount and then expects you to make another appointment before your month is up (so you have to pay the $110 fee again), he tends to not give a crap about you. At least that is the impression I get from him every time I see him. I have had disagreements with several of the receptionists there, if that's what they are called. They sided with the dr when he wrote me an rx for the wrong amount saying just come in before my month was up...I tried to explain to them that I don't have a job right now and coming in sooner is the last thing I wanted to do. They all have jobs so they did not see my side of things. I also hate the atmosphere. The whole lobby looks like its full of nothing but drug addicts. I understand that many of them are on pain management and can't help their situation but that doesn't excuse one's actions. I try to sit in the other lobby to avoid everyone else.