Rate Now
Share Your Experience
Have you seen Dr. William Boothe?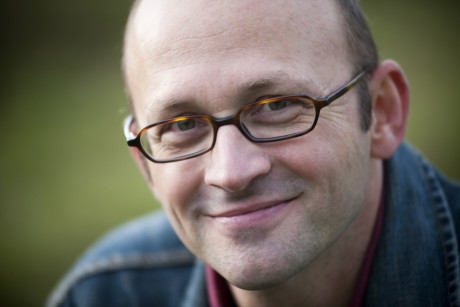 Chronic Dry Eye
Get the facts about chronic dry eye, including the causes, symptoms and doctors who treat this condition.
Quality Rating
Highly Satisfied
50 Ratings with 15 Comments
5.0 Rating
August 3rd, 2012
Great Doctor, Great Stafff, I Recommend Him Highly
This was a great experience. Dr. Boothe was kind and you know he cares about you. Having you eyes checked is a very difficult process because there are no machines that simply tell you what you need and you need to be able to communicate with the doctor. Dr. Boothe will push you until you have the very best results possible. Sometimes this is hard but you know he is doing it for your best interest. He has treated me and my family for years and every year it is a great experience with him as well as his staff. The are outstanding and explain inusrance, exams and my personal care in an excellent way. Thanks, Dr. Boothe you are the best.
5.0 Rating
May 7th, 2012
Happy Patient
I feel about eye exams what most people feel when they go to the dentist. I really do not like having things around my eyes. Dr. Boothe listened to my concerns and treated me with a gentle hand. He made an experience I try to avoid more than bearable; it was a pleasant experience. The staff was also very accommodating. My wait time was short, and I felt that the staff and Dr. Boothe spent an appropriate amount of time with me. Overall, I am very pleased with Dr. Boothe as my physician. I would highly recommend him.
5.0 Rating
February 15th, 2012
5.0 Rating
January 18th, 2012
Two Thumbs Up
Dr. Boothe and his staff are always very welcoming. The wait is short and when Dr. Boothe comes in you have his full attention. Dr. Boothe makes sure that I feel comfortable with my sight when I leave and that my contacts are the best fit. I have been going to him for years and am so thankful that I have the right contacts thanks to his thorough appointments. I absolutely recommend going to Dr. Boothe.
5.0 Rating
January 11th, 2012
5.0 Rating
November 28th, 2011
Great Doctor for whole family
5.0 Rating
October 27th, 2011
I have never had a bad experience with Dr. Boothe and find some of these review strange. For instance, "Rachel" is a technician... not an office manager. By the sound of the two terrible reviews, I would guess the "yelled and cussed" is lies and slander (and this illegal). I have regularly see Dr. Boothe for more than 10 years and have never seen any behavior that was less than professional. I would recommend Dr. Boothe and his staff any day.
1.0 Rating
October 18th, 2011
Warning: Don't allow a loved one to visit Dr. Boothe
Dr. Boothe and his staff are incompetent.Rachael won't even allow a message to get to Dr. Boothe, "I'll leave him a message but he won't call you back." Wow, would you trust your eyes to a medical office where the doctor won't allow his staff to hear from patients? After three visits and a missdiagnosis, the doctor can't speak with you.
5.0 Rating
September 30th, 2011
Great Doctor
1.0 Rating
May 2nd, 2011
Cruel and Mean
Dr. Booth followed the usual routine of eye examine until I was unable to determine which lens adjustment was better. I told Dr. Booth that I was unsure which lens was clearer, Dr. Booth violently ripped the equipment away from my face and in an aggressive and hostile fashion yelled, "That is not a choice, now you tell me which one is better."This doctor not only scared, insulted and hurt me but also verbally assaulted me and countless other patients.
1.0 Rating
November 17th, 2010
If you have a problem (or confusion, or mistake in your paperwork from your referring physician), expect to be mistreated
Dr. Boothe is a fine physician. His care was good, and he was very nice. However, his office staff is another story. What should have been a minor mistake in an insurance referral situation has turned into a horrible patient experience for me. The Office Manager is the most unkind, short-tempered, and belligerent "professional" that I have ever had to deal with. Instead of listening and trying to resolve a what should have been a simple problem, she got angry and even hung up on me!!!! I have never in my life had an experience like this, and of course, I will be finding a new eye doctor. I regret for Dr. Boothe that he has staff like this working with his patients. So if you have a problem (or confusion, or mistake in your paperwork from your referring physician), expect to be mistreated and bullied (to the point that I even cried after she hung up on me). Terrible.