Rate Now
Share Your Experience
Have you seen Dr. William Davis?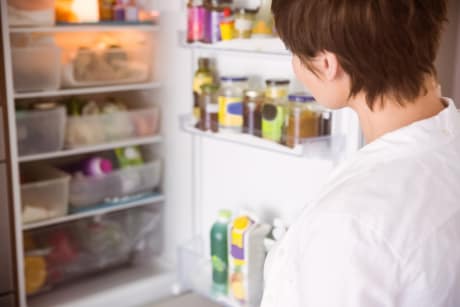 Binge Eating Disorder
Get the facts about binge eating disorder, including symptoms, causes and related conditions.
31 Ratings with 21 Comments
1.0 Rating
October 4th, 2016
Unhappy patient
5.0 Rating
June 18th, 2016
Top Office
I am Rosewoods customer and their absolute fan. Office Manager Lovisa is the most kindest person you will ever meet. She is just, compassionate and will not go only one but hundred miles extra to meet patients needs. She is concerned; not only about your health, but also about your emotional and personal well being. Whenever you need help, she will listen, adress and solve all your concerns in expedite manner. MD Davis is my physician. He and his Nurse Lisa are determine to diagnose and treat any health concerns I have. They respond to all phone inquiries and follow up during medical treatments. They are always there, ready to help and just a phone call away. Don't miss out on extraordinary medical care and feel how appreciated customer should feel...
5.0 Rating
June 16th, 2016
Exceptional
1.0 Rating
May 20th, 2016
PCP nightmare
3.0 Rating
April 4th, 2016
Out of sight, out of mind by the doctor.
5.0 Rating
June 19th, 2015
Great Doctor!
1.0 Rating
September 12th, 2013
I have been coming to Rosewood for many years and it is sad it has gotten so unprofessional as to what I seen today. The front office is totally rude and has not respect all. I have not been in for several months and came in today and there was a new person in the front, totally dumb founded. Wherever they moved the other girl that is usually in the front needs to be back at her desk. Not only did I sit out in the waiting room for 40 minutes but I could hear conversations from staff and all the laughing- totally not acceptable at all for a doctors office. I had the worst experience I have ever had at any doctors office before in my life. Dr Davis is a wonderful doctor however he needs a whole new staff who has some common sense. I am pretty sure that the doctors do not know how their office staff is unprofessional.
5.0 Rating
March 3rd, 2013
I was with my existing doctor for about 30 years after moving and coming to Rosewood, I had a very good experience. From the time I arrived in the office the front desk was very pleasant and helpful and I was in and out in a timely manner. Dr.Davis was awesome and took care of my needs as I was expecting a new doctor to do.
1.0 Rating
February 20th, 2013
dont go here!
3.7 Rating
October 19th, 2012
1.0 Rating
June 20th, 2012
First off, i arrived at 1:50PM for my 2:10 appointment. While waiting, 3-4 other people showed up and signed in for various appointments for the same Dr Davis, all before 2:30! That tells me the doctor packs people in and spends about 5 minutes per patient. Then, 2-3 more people come in for Dr Davis for appointments from 2:30-3:00! I go to use the restroom and there is no soap or hand sanitizer. After 30 minutes waiting, I finally get taken to the room to wait for Dr Davis. While in the room, the walls are so paper thin, I can hear every single thing he and his patients are discussing in the rooms to either side. I wait about another 20 minutes without Dr Davis ever coming in to check on me or anything. I finally walk out. This place is dirty, unsanitary, has no privacy nor respect for other's time. Plus no individual attention since he sees so many patients at once.
5.0 Rating
November 13th, 2011
MY VISIT TO THE DR
DR DAVIS HAS BEEN MY DOCTOR FOR MANY MANY YEARS AND I LOVE HIM, HE IS ONE AWESOME DR HOWEVER SOME OF HIS STAFF SHOULD HAVE BEEN FIRED A LONG TIME AGO. I SEE DR DAVIS ON A REGULAR BASIS DUE TO MY ILLNESS, AND THERE AS BEEN A GIRL IN THE FRONT FOR A WHILE AND SHE IS ONE PLEASANT PERSON TO SEE WHEN I COME INTO THIS OFFICE, HOWEVER SHE MUST HAVE BEEN OUT ONE AFTERNOON RECENTLY AND SOMEONE ELSE WAS COVERING HER, A RUDE LIL GIRL THAT I COULD HAVE JUST COME UNGLUED ON IN THIS OFFICE. I ASKED HER A QUESTION AND SHE JUST WAS RUDE AS SHE COULD BE. THERE DOES NOT NEED TO BE SOMEONE IN THIS OFFICE IF THEY CAN NOT BE RESPECTFUL.AS I SAT DOWN SHE WALKED AWAY TALKING TO ANOTHER YOUNG LADY AND JUST CURSING OUT LOUD. I FIND THIS DISRESCTFUL TO ME AND TO MY DOCTOR. I CALLED TO LEAVE A MESSAGE SEVERAL TIMES FOR THE OFFICE MANAGER HOWEVER I NEVER RECEIVED A CALL BACK.I WILL ADDRESS THIS WITH THE DOCTOR ON MY NEXT VISIT.