Rate Now
Share Your Experience
Have you seen Dr. William Martin IV?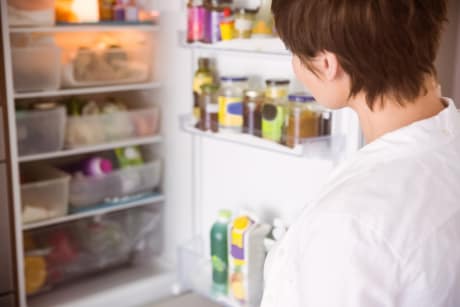 Binge Eating Disorder
Get the facts about binge eating disorder, including symptoms, causes and related conditions.
Quality Rating
Highly Satisfied
33 Ratings with 11 Comments
5.0 Rating
July 31st, 2016
Best
5.0 Rating
September 15th, 2015
A doctor you wanna keep
5.0 Rating
August 10th, 2015
5.0 Rating
March 20th, 2015
5.0 Rating
September 23rd, 2013
Couldn't live without him
If I could give Dr. Martin 6 stars I would. My biggest fear is the day he retires. I had a traumatic experience with another PCP in one of the larger practices in the area, that landed me in the hospital with what could of been permanent kidney damage. My former PCP diagnosed my back pain as a pulled muscle, and prescribed muscle relaxers. My medical history clearly stated that since age 12 I had suffered from chronic kidney infectons, and kidney stones. I came back that week because the symptoms were much worse. He actually sent me to Chippenham with a prescription for what I thought was a request for some form of additional testing. He was actually trying to have me committed to Tucker's because he was scared I might hurt myself. He asked me that in his office, and I looked at him like he was the crazy one, and I replied " of course not, why would you even ask me such a thing"? It's not like I was a hypochondriac, or had any prior history of "self diagnosis" or "self injury" I just knew my body, and I disagreed with his diagnosis, and the treatment he prescribed. I wasn't hysterical in his office, I just wanted him to re-evaluate me, but my allotted 10 minutes must have been up, so he dismissed me like I was crazy. Luckily at the hospital they noticed that my physical symptoms were real, and not in my head. They did not admit me in to Tuckers. They did however admit me in the hospital for severe dehydration, and a dangerously severe kidney infection. They strongly suggested that I find a new PCP ASAP. If he had just checked my temperature or blood pressure, he would have known they were both quite elevated, and that something was wrong. He certainly would have known had he checked my urine for blood or protein. He had no problem taking my $25 copay for the second time that week though. I was very weary of doctors after that. My friend had been seeing Dr. Martin for years, so I took her advise and made an appointment. Thank god I did. He restored my faith in doctors again. He has one nurse, and one front office person, so you always see the same people. They are both excellent. It's a tight knit practice, so they always greet you by first name right when you walk in. It's not like the larger multi doctor practices that herd people in like cattle, quadruple booking appointments, and only allow the doctor 10 minutes per patient. What happened to me before would never happen with Dr. Martin, because he listens to you, he never "rushes" you through an appointment, and he has no problem re-evaluating. If he can't resolve the issue, he will make sure to get you in with someone who can. Dr. Martin's nurse took the time on her own lunch break to call me with some cancer screening test results that she knew I had been really worried about. She knew that I would be relieved to hear that they came back normal, and she didn't want me sitting around stressing myself out all day. They always try to accommodate appointments, especially same day sick visits. In fact he was completely booked when I had to come in one day, but I was experiencing a lot of facial/ear pain, so they told me to come in at 12:O0 when the office closed for lunch, and he saw me on his own lunch break. It was a good thing because I had a severe sinus and ear infection that had actually ruptured my ear drum. It wasn't just your run of the mill sinus infection/earache I thought it was. Refills for medications, referrals to specialists, and prior authorization requests for insurance are ALWAYS completed promptly. They treat their patients like family. When I lost my job and insurance, he charged me a ridiculously low price for office visits (less than my insurance copay) and sometimes he would tell them up front when I was checking out "no charge" They even go as far as to call around to different pharmacies for uninsured patients, to compare retail drug costs, so the needed medication is accessible to these patients. Dr. Martin and his staff are compassionate and they treat their patients the way they would want to be treated themselves. I would recommend him to ANYONE without thinking twice. He is a wonderful doctor, a wonderful man, and both he and his staff have hearts of gold.
5.0 Rating
June 19th, 2012
5.0 Rating
November 5th, 2011
Best Physician I have ever had
5.0 Rating
May 17th, 2011
A Fine General practice physician
Dr. Martin has been our family physician for nine years, and we have never been disappointed in his care. He listens, takes time to explain as well as gather all possible information from patients. He is kind and compassionate. He knows when to refer to a specialist. The office staff is available and responsive. The only rating other than "excellent" I would give is in area of wait time--and it is because he takes the time necessary with each person--and that includes me, so I am very tolerant of this with Dr. Martin. I have suggested him to several neighbors and friends, and they also have had a positive experience.
5.0 Rating
February 13th, 2011
Great doctor
1.0 Rating
September 18th, 2010
Lucky my kid is alive!
Dr. Martin misdiagnosed one of my children with a serious but common disorder, even with me standing in front of him saying "he has every symptom except one." He blew us off, did some basic labwork, and sent us on our way. A few days later we got a frantic phone call saying "we just got the test results, get your child to the ER immediately." There was a simple test that could and should have been done on the spot, but Dr. Martin would not listen to me. My child almost died!
1.0 Rating
September 22nd, 2017