Rate Now
Share Your Experience
Have you seen Dr. William Columbus?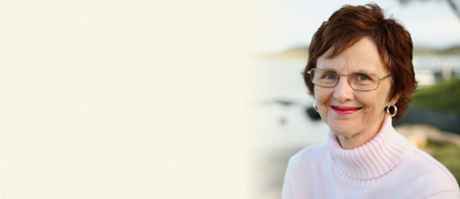 Diabetic Macular Edema
Get the facts about diabetic macular edema, including the different types and the doctors and specialists who treat it.
Quality Rating
Highly Satisfied
43 Ratings with 25 Comments
5.0 Rating
July 25th, 2017
Very professional and a great experience!
I was referred to Dr. Columbus from my sister who had her surgery done over five years ago with a great outcome. The price was great, the follow up has been amazing, and most importantly my vision is perfect! All of the staff are extremely kind, thoughtful, caring and thorough which are all qualities that are important and needed with elective surgery. I would highly recommend this office for any Lasik needs. Kim A. Selingsgrove, Pa.
5.0 Rating
February 12th, 2017
Very pleased with my experience with Dr. Columbus
5.0 Rating
October 25th, 2016
Amazing!
5.0 Rating
October 24th, 2016
I am so thrilled with my vision after my PRK surgery with Dr. Columbus! It has been 10 years and I still look out the window or think as I am driving, "I just LOVE my crisp clear vision." When people say they have trouble driving at night I tell them I will be happy to drive you, my vision is so much better since I had eye surgery with Dr. Columbus. I have no regrets other than I wish I had done it sooner.
5.0 Rating
October 24th, 2016
My experience at Columbus Lasik vision was nothing short of outstanding. Dr. Bill Columbus and his staff are extremely professional, answered every question and concern during my pre-op, PRK surgery and post-op. Dr. Bob Columbus, who did my post-op, took the time to explain the surgery and what to expect going forward. I traveled from Binghamton , NY to Philadelphia for the surgery and it was well worth it. I would highly recommend Columbus Lasik Vision to anyone looking to have eye surgery - my only regret is not having done the surgery sooner because I am loving life glasses free!
5.0 Rating
October 21st, 2016
5.0 Rating
October 21st, 2016
My vision is wonderful! It's so nice to look out at night and see the stars. It's wonderful to see so well all the time! It's been more than 6 weeks but it still doesn't seem real. Almost every eve I catch myself thinking I must remove my contacts yet! It's marvelous to wake up and be able to see. I love to talk about Lasik and I recommend Columbus Lasik to everyone! Thank you so much and God bless you.
5.0 Rating
October 30th, 2015
I entrusted my eyes only to my son, Dr Columbus, as he has vast experience in laser vision correction over 20 years. He also has done 20 of his family members with excellent results. Before I used trifocals and was 100% dependent on glasses. Now I use no glasses and can see clearly for far and near. I no longer use glasses thankful to my son!
5.0 Rating
October 28th, 2015
I had Wave Front Optimized LASIK performed on my eyes by Dr. Columbus. I was his first patient! That is how much faith, trust, and confidence I have in him. My main concern (besides not being able to see) was driving at night especially when it rained. Whether it be the head lights coming up from the ground blinding me, or the non-existent lines to tell me what lane I was even in due to the rain. I could not see. I needed another car in front of me, hopefully driving towards my neighborhood, so I could get home in one piece. Or not drive at all which is what usually happened. After the surgery that all changed, it was simply unbelievable. I can see clear across the room and see clear at night. I cannot thank Dr. Columbus enough! Thank you Dr. Columbus.
5.0 Rating
October 28th, 2015
Dr. Columbus and his associates did a wonderful job! I was apprehensive to say the least as I was not sure what to expect with the surgery. I was greeted with a friendly face and was explained thoroughly about the steps that would be completed during my surgery. Everything went very quickly and I was done before I knew it! I am very happy that I chose Dr. Columbus to do my surgery as he was very patient and understanding of all of my questions to him. He made himself available afterwards should I need anything or had any concerns. My surgery was in 2009 and to this day my eyes are still perfect vision....one of the best choices I have made!
5.0 Rating
October 26th, 2015
Since I was a young girl, I always had bad eyesight. I wore thick, heavy glasses and could not see a thing without them. Everything was a big blur once my glasses were off or I didn't have my contacts in. When LASIK came out I had several friends that did the surgery and raved about the results. Back then, I tried to see if I was a candidate but my eyesight and astigmatism was so bad that they did not have the technology to deal with the severity of my issues. After many years, I received an advertisement on my email from Dr. Columbus and thought I'd try again to see if I was a candidate. I was praying this time the technology would be better to handle what my vision issues were. I'm so glad I went! I was able to do PRK with the laser. It took about a week for the vision to come in but it was worth the wait!!! I had the surgery over 5 years ago and I will never regret it! I feel like Dr. Columbus gave me the gift of sight! I can see EVERYTHING without glasses or contacts. It was a true miracle for me that after 30+ years of not being able to see a foot away that I would finally see when I opened my eyes in the morning. I thank God for Dr. Columbus and his wonderful team for restoring my vision. Sight is a precious gift and after all the struggles of having to use thick glasses for most of my life, I appreciate being able to see the world from the minute I wake up to the moment I close my eyes. All I can say is...THANK YOU Dr. Columbus...I can finally see!!!
5.0 Rating
October 26th, 2015
Dr. Columbus performed Wavefront PRK on my eyes, and I could not be happier with my vision. I have better than perfect (20/15) vision. Sometimes as I drive, I marvel at how crisp and clear it is. Even at night my glare was reduced after surgery, and it makes driving at night so much better. Thank you for a job well done Dr. Columbus!