Rate Now
Share Your Experience
Have you seen Dr. William Taylor Jr?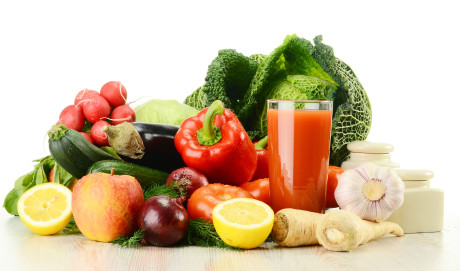 Type 2 Diabetes
Type 2 diabetes is a chronic disease in which your body is unable to maintain a normal blood sugar (glucose) level.
17 Ratings with 8 Comments
1.0 Rating
August 16th, 2016
Not Happy
I had my first appointment with Dr. Taylor today and overall I was less than satisfied with my visit. One of the medications that I take is a controlled substance, which I have been taking for about 4 years now. I understand that there are regulations around the distribution of these drugs, but Dr. Taylor made me feel like a criminal for getting the prescription filled. I felt like he was talking to me like I had done something wrong, and he expected me to fail the required drug test. I will not be seeing Dr. Taylor again and I would not recommend him or his services to anyone that is in actual need of medication.
1.0 Rating
November 12th, 2015
1.0 Rating
May 19th, 2015
5.0 Rating
February 1st, 2012
Patient at Grays Woods Port Matilda/State College, PA
Dr. Taylor accurately assessed my dad's condition and got him admitted to Geisinger Danville where the lung specialist agreed with Dr. Taylor's assessment and removed a gel like blood clot which ultimately led to my dad's complete recovery. My dad would not be alive today had Dr. Taylor not taken over his care and got him promptly transferred to Danville.
5.0 Rating
April 7th, 2010
Best Doctor I've Had
Dr. Taylor is, without a doubt, the best doctor I've ever had. He is caring, funny, and an excellent doctor! He has been great at diagnosing problems and isn't quick to jump to conclusions. He doesn't push medications on you (like some doctors do), but at the same time is not averse to giving medications when it seems that they will help. I would highly recommend him. I had been disappointed with several doctors in the past, but he is the absolute best.
5.0 Rating
February 27th, 2010
First Class Dr for me
I have been seeing Dr Taylor for more than a year and have been pleased with each vist. He is caring and asks good questions. He seems widely knowledgeable and shares what he knows. He is proactive in coordinating my care with other Drs., going out of his way with a cardio issue and a back issue, not his specialty. I'm glad he's my doctor.
1.0 Rating
September 21st, 2009
Unwilling to Help
i had the unfortunate displeasure of speaking with Mr. Taylor (doesn't deserve the title of Dr.) this weekend. I had stepped on a rusty nail and knew i should probably get a tetanus shot since i couldn't remember the last time i had one. i don't generally go to the doctor (bad on my part i know), but i knew that geisinger is the group i went to last. i spoke with the woman at the geisinger office and she said she would have the on-call doctor call me back. Mr. Taylor called back in about 10 minutes and i explained to him what had happened. he asked who my PCP was and i told him i didn't really have one since i don't go to the doctor regularly. he then proceeded to tell me that my options were limited without a PCP because he had seen roughly 20 swine flu patients that day and he was really busy. i could try to call at 7:30 am on monday morning to try to get a same-day appointment, though that would be difficult to get. at no point did he offer a recommendation of treatment nor did he exude any sense of wanting to help me. he didn't ask me when i last had a tetanus shot or explain what might happen if i wait a minimum of two days to see a doctor. rather, he wanted to tell me his sing-song story of how he'd seen 20 swine flu patients that day, which had no bearing on my case. not sure if he was looking for sympothy or an award. i said to him that it sounded like anyone without the swine flu was SOL, to which he offered no response. i had enough and thanked him for his time and hung up. i'm sorry he had to do his job and help people. unfortunately, it seemed to me that he just didn't want to be on call on saturday and he felt like he had more important things to worry about. i'll give him the benefit of the doubt and say he was just having a bad day.
3.7 Rating
October 29th, 2008
Genuine, but awkward
Dr. Taylor seems to want to please his patients and tries to be funny; however, his social behaviors seems a little off and may cause for some awkward or uncomfortable moments, which might result in patients with holding details of their condition. His treatment approach is "wait and see" or lifestyle change suggestions, which is commendable in a world where doctors are quick to send you out the door with a script for the newest wonder drug. Do not let him perform any surgical procedures, such as wart or mole removal. A friend had a mole removed by Dr. Taylor and now has a scar far worse than the mole! Common to modern-day HMO practices, Dr. Taylor won't remember you or the problems you had during your last visit. He does speak at the level of the average patient and is far from pompous or condescending, which is appreciable. The level of routine medical care is on par with what one would expect.
5.0 Rating
February 5th, 2017
5.0 Rating
August 17th, 2015
1.0 Rating
January 25th, 2015
Nearby Doctors

Dr. William Taylor Jr is similar to the following 3 Doctors near Port Matilda, PA.