Rate Now
Share Your Experience
Have you seen Dr. William Hedden?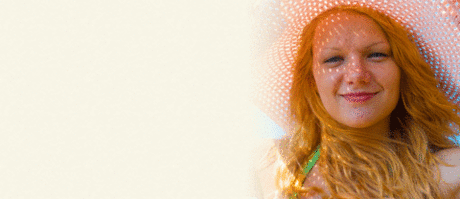 Skin Cancer
Get the facts about skin cancer, including the different types and symptoms.
Quality Rating
Highly Satisfied
259 Ratings with 168 Comments
5.0 Rating
August 26th, 2017
Best surgeon ever!!!
My experience with Dr. Hedden was the best! I had a breast augmentation in July of 2012 and it was okay. I did 290cc of saline I can't say anything bad about that surgeon. I just wanted an upgrade I wanted them bigger and I wanted silicone! I had a friend that went to dr. Hedden and she was very pleased with him, so I decided I scheduled a consultation with him it took me about 2 months to get a consultation. I was in the office for probably 15 mins before I was called into a room to see dr. Hedden! Me and my boyfriend played around with the samples while we waited to see what size we liked. I was kinda hard for me to tell what it would look like since I already had implants. Originally I was wanting to go to a 450! But me and my boyfriend continued to talk about it and said we really couldn't even tell a difference so we picked 500 (he wanted me to go a lot bigger being a male of course) but I researched and researched females my size and 500 cc of silicone gel, and I truly liked the size and I felt those would look best! My consultation was July the 14th and that day we scheduled the surgery for august the 10th. My surgery was scheduled for 8 I got back in the room about 9 around 10 the took me back for surgery. I remember waking up around 12:15 and I left at 12:30, I ended up getting 525cc silicone gel! It was a super easy process. I felt like everything was done in a timely manor. I stayed the night the night of my surgery and had to follow up post op day one, while I was there I got some juvaderm injections in my lips! It was pretty painful but I have to say I absolutely love them! They a beautiful I've received so many compliments on my lips! I'm now post op day 5 I can pretty much do anything I'm still a little sore! I will return to work Friday and I can't wait to show off my lips! I highly recommend dr. Hedden and his facility. He truly listens to you and your concerns. He puts his patients first. The staff is awesome as well, they make you feel at home. And the anesthesiologist was great to! The day after I got home I had a get well soon card from his facility which was super kind. If I could do it all over again I wouldn't change one thing! In my opinion Dr. hedden in the BEST plastic surgeon!
5.0 Rating
July 6th, 2017
A 1 Facility
5.0 Rating
July 6th, 2017
Dr Hedden is great
5.0 Rating
April 19th, 2017
Breast Augmentation Replacement/Tack surgery
5.0 Rating
March 22nd, 2017
Breast Implants
1.0 Rating
December 5th, 2016
Dr Hedden is nice unless you have problems after his treatment
Dr Hedden is nice in his office and reassuring but after you have treatment he is dismissive. In addition his nurses, Kim and Kimberly were dismissive when I called to report reactions from botox. Not a good experience. If your only nice and helpful when no issues are going on then your obviously not a good doctor. You have to be understanding and sensitive when your patients have concerns after treatment. I would NOT recommend this doctor.
5.0 Rating
September 29th, 2016
Such an amazing experience.
I would choose Dr. Hedden over and over again. He and his staff were absolutely wonderful. I have zero complaints about anything. I had breast augmentation done. I always wanted one but never thought I would actually get to do it. My boobs were always something I was very self conscious about. And now I feel so confident and great about them. Dr. Hedden and his staff were very helpful when I was trying to decide which implants to go with. I went from a small B cup to a DD. The day of surgery I was so nervous but so excited. The facilities were so nice and everyone made me feel so comfortable. And I was in and out quick! Couldn't be happier with the results. My boobs look and feel great. Going with Dr. Hedden was an excellent decision and I'm glad I was able to find him.
5.0 Rating
August 4th, 2016
NO MORE EMBARASSING SWEAT!
I cannot express the level of dedication and care that Dr. Hedden provides every time I am under his care. He truly is an amazing man and is the best in his field. I came in to have the MIRADRY procedure done to stop excessive underarm sweating, and Dr. Hedden and his nurse practitioner Traci made me feel so at ease. Miradry is non-invasive and stops sweat & odor from your underarms PERMANENTLY! Miradry was the answer to my hyperhidrosis that I have had for years, and I am AMAZED at the results! I have zero sweat under my arms, and I don't have to worry about embarrassing sweat stains or ruining shirts. The procedure was painless & the down time was minimal if that! DO IT!
5.0 Rating
July 27th, 2016
AMAZING MiraDry Procedure
I recently had the MiraDry procedure at Hedden Plastic Surgery and had an excellent experience! It's non-invasive and relatively painless with little downtime and GREAT results! Treatment lasted about 2 hours and Traci, the service provider, was AMAZING! I have had ZERO sweating under my arms since my procedure on Friday and am now deodorant free! Since I am allergic to pretty much every deodorant under the sun, this procedure was absolutely a success in my never having to wear it again!
3.0 Rating
July 18th, 2016
dissatisfied
I was very excited to get my breast implants. I felt like as an out of town patient, the staff wasn't quite organized. They had forgotten that I had put a down payment down and even tried to cancel my appointment an hour before after I had made the LONG drive in. They also forgot to do my blood work and physical. Some of the staff, not all, Weren't very friendly and seemed annoyed. With all of the great reviews i read I told myself maybe I was just nervous. I had my first surgery and the implants immediately bottomed out. I noticed it with in weeks of the swelling going down and became worse as the 3 months past. I had shown the dr as well as the nurses the bra's I wore (which I was told to purchase) but then after everything. Went south I was told I wore the wrong bra? Although these were the bras that were approved (I brought them in bc and I was told to purchase them.) As soon as all of the swelling went down I knew that something wasn't right. I also had signs of double bubble. So I go back almost a year later, pay the cost to fix something that I was never satisfied with and I still have the same results and unfortunately it is going to cost me a lot in the long run. I am now going to another surgeon in hopes to fix my implants. I personally felt like Dr. Hedden was annoyed with me although I was the patient with a bad breast augmentation. And it was some how turned on me as it was "possibly" my fault. I had read over all of his instructions and took them to heart... I maybe took it a little too extreme and babied myself for 3 months. I read all of his reviews and noticed a response he made to one that said " we put forth the extra effort to make sure your are happy with your results". I felt as though it was like, well this is what you got and if you want it fixed here is the price. I thought, maybe I just had bad luck with him. In the last year 3 other friends went to him and they too are having issues. Just do your research before committing to a plastic surgeon. I had high hopes but now this will be my 3rd surgery to correct and hopefully my last. I was just very dissappointed. I know it could be worse, but when I read his quote that he wanted to make sure everyone was completely satisfied with their results, I personally didn't have that experience and felt that statement was false.. He will fix the problem but that comes with a price tag... Just hope that the 2nd surgery you book with him fixes the problems, if not its money down the drain as I've experienced.
5.0 Rating
March 23rd, 2016
Breast Augmentation
I am thrilled with the results of my breast augmentation performed by Dr. Hedden. I wish I would have had the procedure performed 20 years ago. Dr. Hedden helped me make the right decision for my body and I am so glad he did (I thought I wanted a smaller implant, but it would be been too small!). I recommend Dr. Hedden to anyone considering cosmetic surgery. If you are not happy with your body, change it, life is too short to be unhappy!!
Nearby Doctors

Dr. William Hedden is similar to the following 3 Doctors near Birmingham, AL.

Dr. Kay Ellen Willoughby

Plastic Surgery, Family Medicine, General Practice

Birmingham, AL 0.06 mi