Rate Now
Share Your Experience
Have you seen Dr. William Holcomb Jr?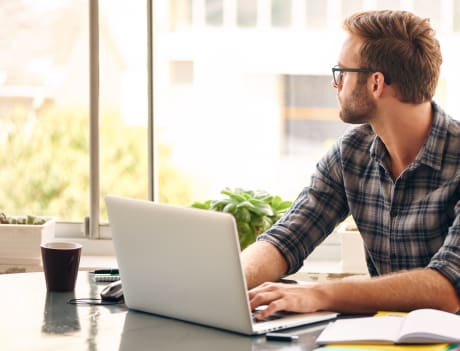 Adult ADHD
Get the facts about attention deficit hyperactivity disorder (ADHD) in adults, including the different types and symptoms of each.
49 Ratings with 16 Comments
1.0 Rating
July 7th, 2017
Incompetent, but with a God complex
Don't let this shrink mess with your head! There's a lot of issues in this practice. This m.d. takes in a patient base larger than he can handle. Yep, that's only one of the reasons for patients to be driving all around town to get a 30-day prescription. Every month. Every time. The staff is overworked, and the patients are charged for anything under the sun, such as being five min. late for appointments, needing extra medication or canceling Group. Talking about Group, I wish we could skip that part, but it's impossible! It starts with his group dynamics: he's not a certified group therapist. So, in your very first sessions, he's the nicest person around. As he gets familiar with you, he bullies his patients (most of the times in a subtle way) when picking favorites while ganging up on the ones that he doesn't like or giving them no talking time. Talking or not, the patient still has to pay for the group session. Sometimes he's not so subtle, i.e., when he bad talks patients when they're missing group or when - just plainly, he REFERS TO PATIENTS AS MONKEYS. It's degrading and condescending, as he's is. Other common scenarios: when a group member points out his mistakes, he turns the rhetoric around and blames the patient using broad, wide range statements such as is "you're JUST addressing the world with your angry way as always" or questioning the patient with "are you talking as you are now or the little 10-year-old that you used to be"? which is utterly patronizing and makes you regret that you had ever opened your mouth to confide on him about your troubles. Make no mistake, he will use any information in his arsenal about you to not address any of his shortcomings. No matter what the issue is, he takes NO responsibilities for anything, ever. He will always blame you, the patient. Another cringe aspect of the group therapy is that the cancellation policy is non-existent. Once you're in, you pay for any and every session, regardless if you had/will have the session or not - and that includes the ones you wouldn't be able to attend and that you gave him weeks or even months of notice. In other words, there's NO cancellation for Group unless you figure out how to remove yourself from it completely. On the clinical side, there are issues too. He's stuck on prescribing certain medications and dismisses patients feedbacks about side effects. If you want to change the medication he put you on, switch doctors. This one is NOT going to advocate on your behalf. It's sad to say, but as Austin doesn't have enough psychiatrists to handle the demand, no action will ever be taken against him. Good luck with trying: he has a wide network of "friends" in every aspect that is important for keeping a business: the legal ones (lawyers), the PR/image ones (local celebrities, journalists, and Willie Nelson) and the political one (community mental health advocates, hospital admins, political parties). Until Austin has more qualified mental health professionals, we just have to live with the old stereotype of just another doctor carrying around a God complex.
5.0 Rating
April 24th, 2017
Excellent Psychiatrist
1.0 Rating
April 19th, 2017
The worst
He advocates a for a sense of "community" as the panecea solution to support you through whatever storm your life is currently presenting, while simultaneously telling you that "nothing good ever comes from anger" and the best thing to do when emotions get difficult is to run. Good luck with that "community."
1.0 Rating
November 7th, 2015
He should not be allowed to see clients.
This man is absolutely set in his ways. He had the nerve to tell me that I need structure and that I needed to get out more. I told him that I would love to get out more because it helps, but my meds weren't working enough to make me ready for other people. He tried to push all these horrible drugs on me. I tried to tell him that I was stable on an injection a while back, and that all my symptoms went away. He said he didn't "believe in Injections" and that he doesn't like the oral medication I am on. Like literally he just never like those meds, even though I was stable. He refused to prescribe Me the meds that already worked because he didn't like them. He had a god complex and thinks he knows you better than you. He is uptight , snobby, and never repeat never listens to his patients. He wasted 8 months of my life, and never got me better. He may be the rudest, stuck up, useless doctor I have ever met. Please run.
2.0 Rating
August 28th, 2015
1.0 Rating
July 16th, 2015
Stay away. Find someone else.
I'll sum up your appointment with Dr. Holcomb: "How do you rate your scale of loneliness over the past week on a scale of 1-10?" [you answer] "Yeah, I hear ya, I hear ya. How do you rate your scale of depression over the past week on a scale of 1-10?" [You answer] 'Yeah, I hear ya, I hear ya. How do you rate...." This continues for 5-6 questions, he ignores all of your questions and concerns, prescribes you Effexor and chases you out of his office. This is, of course, after seeing you almost a hour late for a half hour appointment. He does not listen to his patients' concerns, he does not answer questions, and then will try to diagnose you with worse things if you try to argue with him. Not worth the fact that he takes insurance. Pay out the nose for a non-insurance shrink and go that route. This guy cares more about his dog than his patients.
5.0 Rating
January 24th, 2014
The Best--gave me back my life.
Many doctors give up on people my age but not Dr. Holcolm. He diligently worked on my meds until we found a combination that works. After being miss diagnosed and miss medicated it was refreshing to say the least to regain my trust and respect for the medical (psy.) community.
1.0 Rating
April 7th, 2013
Absolutely worthless
Run away as fast as you can. He is absolutely the most unprofessional and worthless doctor. As another individual had mentioned, all he does is ask the 1-10 "how does this make you feel" questions and goes on with his day. He does not care in the least about his patients or their well being. He simply wants you in out as fast as possible so can collect his paycheck.
1.0 Rating
January 19th, 2013
I would not recommend this man to anyone who is seeking help for post traumatic stress/depression caused by any sexual attacks. He wouldn't listen to me when I said the meds weren't working. Even when I called during a panic attack, he wouldn't even consider changing my meds. He wanted me to go to intensive group therapy, but I told him I'm too introverted to do something that forces you to speak. I asked about other group therapy where I could sit back and listen until I was ready to speak and he kept saying I need to go to the intensive group. The statues in his office made me vary uncomfortable because of what I was seeing him for. They were all very sexual. I would not recommend him to anyone.
1.0 Rating
July 16th, 2012
Absolutely terrible. AVOID LIKE THE PLAGUE
Completely unprofessional. Does not listen to his patients. Breaks client confidentiality. Does not care about his patients. ALL HE DOES IS ASK THOSE WORTHLESS 1-10 scale "how does this make you feel" questions and leaves it at that. He believes powerful drugs are the end all cure all overlooking any possible side effects they may have. I would trust anyone before I put my trust in him. All he does is steal money from people while making them worse off than before they had met him.