Rate Now
Share Your Experience
Have you seen Dr. William Penn?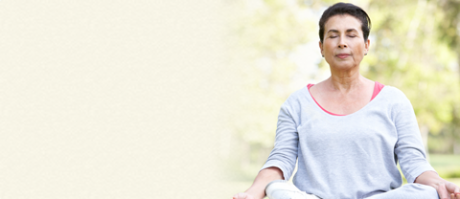 COPD
Get the facts about chronic obstructive pulmonary disease (COPD), including symptoms and complications.
20 Ratings with 10 Comments
1.0 Rating
March 11th, 2017
He starts out pretending that he cares about you as a patient, then after a while the REAL DR PENN emerges and it's scary! He doesn't care at all and he has basically committed Patient ABANDONMENT not only to me, but COUNTLESS OTHER'S! Read his reviews and check his BBC score and you'll run! Worst reviews I've ever seen about anyone! Please research this before even considering seeing this so Called Dr because you deserve to be informed before taking this huge risk!
1.0 Rating
October 12th, 2015
Dr Penn is the Worst Doctor Ive ever Seen
Dr Penn is a terrible Doctor and does not take the appropriate actions to diagnose and cure problem. Terrible bed side manners and does nothing to help you and doesn't even run tests to find the problem. Went to another doctor and he couldn't believe with my symptoms that Dr Penn did nothing for over a year.
1.0 Rating
April 7th, 2015
Dr. Prentends to care!
Wait time is 1.5 to 2 hours , doctor pretends to care. Doesn't listen, too over booked to treat patients like people. Staff is incompetent tests not run. Repeated bad care. Managers are down right rude. Doctor doesn't call with test results or even fill out his scripts correctly, Do yourself a favor don't go to this doctor or his facility. Save yourself a lot of grief and frustration. Like I said this doctor only pretends to care! I am such an idiot to have stayed with him as long as I did.
4.0 Rating
March 11th, 2015
1.0 Rating
June 1st, 2014
Unprofessional office. Cares more about money than patient care
I would give this practice negative stars if I could. They are disorganized. The MD is always running behind. I have waited upwards of 2 hours for a 5 minute appointment during which the doctor literally LEFT THE ROOM while I was in the middle of a speaking to him because he was "busy". They have messed up my medication refills. The medical assistants don't seem to understand that a generic form of a medication is the same thing as the brand name and they told me I had never been prescribed a medication for which I was literally holding the empty pill bottle with the MD's name on it as the prescribing physician. I spent half a day arguing about a refill that I desperately needed which the MD didn't authorize even after specifically calling me in for an appointment to refill it. He led me to believe he would fill it. And then for some unknown reason he did not. He made no notes or commentary in my chart for making this decision and then was unavailable for three days for another physician to discuss the matter with. None of the other physicians would help me unless I came back in and paid another copay (which I could not afford) to be seen for the exact same reason I was seen earlier in the week (and had paid a copay for--which I also couldn't afford, and wasn't budgeting for but the MD called me and requested the appointment. Not the other way around. I needed my medication so I figured out a way to pay it.) The receptionist and medical assistants are rude. When this massive confusion occurred and my doctor remained unavailable, I called the office to get help and the medical assistants refused to speak with me, shoving that responsibility onto the receptionist who should not have had to deal with a patient as upset as I was. The arguement was that they were busy helping patients. I was a patient too and I was willing to wait to speak to them, but they refused. I am beyond appalled by the way I was treated. It is clear that this practice is NOT about patient care. Avoid this practice at all costs.
5.0 Rating
October 28th, 2011
Excellent, experienced care
Dr. Penn has been treating my family for 25 years. He consistently provides the highest level care in family practice evidenced by his thorough exams and treatments, appropriate time he takes to ensure all questions are answered and quick referrals to the best specialists in the community with which he has long standing working relationships.
5.0 Rating
September 6th, 2011
Thoroughness saved my life
Dr. Penn is the rare doctor that listens to his patients and takes the time to obtain precautionary screening and follow-up. He never dismissed my complaints, and his thoroughness and referrals to the appropriate experts caught my cancer early enough to be treated successfully. Without his expert care and thoughtfulness in evaluating all my symptoms, I don't know where I would be. Highly recommended.
5.0 Rating
June 13th, 2011
Finally one who took the time
When I was first entering the change of life, I went to many Dr's including female doctors. Not one of them spent the time to explain what was happening to me or what could be done about it until I saw Dr. Penn. I have now been with him going on 10 years and have never had any problems. My husband has inner ear issues and Dr Penn sent us to many specialists trying to find out what the issue was. He kept persuing it with us until we found the answer. I highly recommend Dr. Penn.
1.0 Rating
July 28th, 2010
worse
1.0 Rating
November 17th, 2009
Bad Doctor
1.0 Rating
April 19th, 2017
5.0 Rating
March 17th, 2016