Rate Now
Share Your Experience
Have you seen Dr. William Wagner?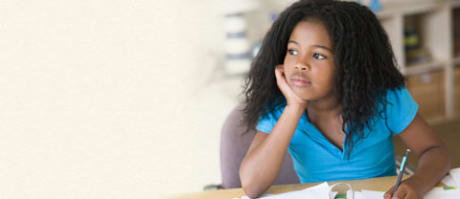 ADHD
Attention Deficit Hyperactivity Disorder (ADHD), including the different types and who gets them.
25 Ratings with 6 Comments
2.0 Rating
July 20th, 2016
5.0 Rating
March 11th, 2014
Great Doctor
Almost 16 years ago I lost my vision suddenly, thanks to Dr. Wagner and his promptness in getting an accurate diagnosis I was diagnosed with Multiple Sclerosis and on to controlling it with medicine. I have gone through alot of ups and downs and alot of changes in my life and doctor Wagner was always there to help me through this M. S. challenge he is a great doctor who listens and takes care of his patients.
5.0 Rating
February 8th, 2014
Not Tuna
I went to Dr. Wagner because the neuro. I had been going to had the personality of a can of tuna.I got nothing, no info, no help , nada from him in 4 visits. My Family Doctor sent me to Dr. Wagner. Hooray! He communicates, he pulled together all my previous tests and studied them, ordered one, redid one himself. He listens to me and studies me every time I am there as we are making continuing changes with meds. Last time I was there he actually said " please call if you have any concerns or anything does not feel right" i am so thankful, he is no tuna! His staff is great. They are very personable and efficient.
5.0 Rating
January 5th, 2011
5.0 Rating
December 4th, 2010
1.0 Rating
August 13th, 2010
Malpractice or just tired?
After waiting for Dr. Wagner in the ER for hours, he came in with a bandaid on his forehead and seemed irritated. I began explaining my situation and after 2 minutes, he interrupted me and told me that he didn't need to hear from me. It didn't matter what I said. He'd already made his decision. As he was examining me, I jokingly said I was stressed and maybe I should have just started smoking again. He replied with a cold voice "Yes, you should have". Dr. Wagner then incorrectly completed his paperwork which caused additional problems. After suffering through the consequences of his hasty misdiagnosis and waiting 13 more hours at a dirty, run-down mental health facility, I had to speak with a psychiatrist who told me I should have never been sent to him and there was nothing wrong with me. He asked me why I was there and we actually had to laugh at how ridiculous the situation was and Dr. Wagner's incompetence. As I left, the psychiatrist told me it was a pleasure to meet me. I replied that I wished it had been under better circumstances. I hope Dr. Wagner learns to pay a little more attention to his practice and his patients. My situation was merely slightly traumatizing and overly ridiculous but another misdiagnosis could easily have severe consequences.
5.0 Rating
July 31st, 2017
4.0 Rating
March 26th, 2017
5.0 Rating
November 2nd, 2016
2.0 Rating
February 29th, 2016
1.0 Rating
October 21st, 2015