Rate Now
Share Your Experience
Have you seen Dr. William Jaremko?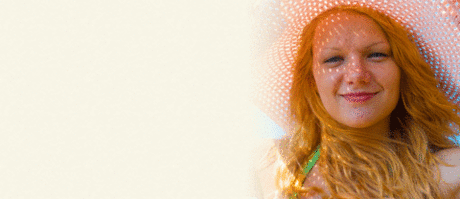 Skin Cancer
Get the facts about skin cancer, including the different types and symptoms.
36 Ratings with 9 Comments
2.0 Rating
February 17th, 2017
1.0 Rating
October 11th, 2016
Wrong Diagnosis
I know people are human, but I brought my son in for a skin issue a year ago. He checked my son out and told us he had Atopic Dermatitis a form or eczema, and prescribed 2 separate creams he had to use. After several month there was zero change in our son's condition, it actual got worse. We decided to take him to a Cleveland Clinic Dermatologist. As soon as my son got undressed, they knew that it wasn't what Dr. Jaremko said it was. They administered two biopsies on my son. We now know what he actually has and it's pretty serious. Glad we decided to trust our gut and get a better opinion from one of the best hospitals in North America and not trust and a small town Dr, in a population of 14,000 people.
2.0 Rating
August 25th, 2016
The doctor had a student in with him, I said it was okay, but then he proceeded to make me feel bad by stating that he wished the outbreak, of my issue, was new and not starting to heal up so he could show the student. I felt like a specimen with no concern for my emotional state. That's all I remember after that. I have not been back since.
1.0 Rating
July 7th, 2016
Good luck trying to get in touch with this office. They do not answer the phone.
5.0 Rating
August 11th, 2015
Highly recommended!!
I have been a patient of Dr. Jaremko's for twenty years and have never had anything but the best care, before, during and after my appointment. All of his staff are efficient and courteous and make you feel very welcome in the office. Dr. Jarmeko is amazing with his ability to diagnose a condition and refer to a text (page number included!!), showing an example of your condition and putting your mind at ease. If there is the least bit of concern, steps are taken immediately to treat the condition. I highly recommend Dr. Jaremko as a dermatologist.
5.0 Rating
August 11th, 2015
Highly recommended!
A visit to Dr. William Jaremko's office is always a pleasant experience. I wish the staff and doctors at more offices in the area treated me with as much value as his. I have been his patient for over ten years. He truly goes the extra mile to ensure I understand my condition and treatment options. I would highly recommend!
1.0 Rating
June 29th, 2015
Not happy with this office. Have had skin CA and need rechecks. Have tried calling for an appt every wk since May. It's now end of June. All I'm told is Call Back. So, now going somewhere else where I can easily make my appts. Great Doctor, not so much Receptionist!!
1.0 Rating
April 30th, 2014
Personally I like the doctor that I have in this office. I see Ashley and she is nice. How ever the receptionist that they have is very rude. I called to get vouchers for a few of my medicines so I could take them with me when I left for boot camp and she was so rude about it. She said she would try her best and hung up on me. I also had a problem with her calling me every other day harassing me about when my insurance company was going to pay a bill that had to be back dated by my insurance. I'm not my insurance company I have no clue when they plan on doing that stuff. She is very rude and makes me not enjoy going to this office at all. And good luck ever making an appointment. They never have any openings.
1.0 Rating
August 19th, 2013
Doctor Review
Provider Care: Frustrating This practice seems to overbook appointments, wait times are long and obtaining an appointment is difficult. In urgent situations you can expect a minimum of a 2-3 week wait time. The office appears to be poorly managed, recently the office asked, me the patient, to call them in order to remind them to follow-up with another doctor on my test results -- UNBELIEVABLE! Dr. Jaremko does not return phone calls; I left 3 messages, over 2-3 weeks, with his nurse practitioners and never received a phone call. Additionally, his response time is terrible. Follow-up feedback his office promised to provide me after my last visit took a over a month to obtain, and that was after several reminder phone call to his office. In my situation, the doctor was not able to diagnose the cause of my illness and after a year of visits said I needed to seek a 2nd opinion. Would not recommend this doctor.
1.0 Rating
August 23rd, 2017
1.0 Rating
August 23rd, 2017
4.0 Rating
June 5th, 2017
Nearby Doctors

Dr. William Jaremko is similar to the following 0 Doctors near Olean, NY.