Rate Now
Share Your Experience
Have you seen Dr. William Payne?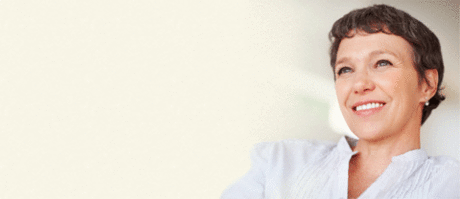 Fibromyalgia
Get the facts about fibromyalgia, including the symptoms and conditions that may be related to it.
24 Ratings with 4 Comments
1.0 Rating
November 26th, 2013
Beware
5.0 Rating
May 8th, 2013
He Rocks!
I have been a patient of Dr. Payne since January, 2013 & I have had a TOTALLY WONDERFUL EXPERIENCE with Dr. Payne & his staff both in the office & at St. James Hospital. I needed hip replacement on both hips. My hips were "gone" & I was in total pain 24 hours a day, even with pain medications.. From my x-rays & CT Scan, he explained to me that my surgery would be complicated due to the severity of the deterioration and warned me that he may not be able to totally replace the hip and may have to refer me to a hospital better equipped to "re-build" it. To make along story short.......It is now 2 months since Dr. Payne did TOTAL REPLACEMENT on my right hip. I am now doing Out Patient Therapy and have no pain in this hip. I look forward to the total rehabilitation of this hip so Dr. Payne (& only Dr. Payne) can replace my left hip. His staff handled the entire process perfectly. They did what they were supposed to do and instructed me on what I needed to do. The only MINOR drawback was that I expected to see & talk to Dr. Payne (himself) shortly after my surgery but didn't. HOWEVER, his Surgical Team and/or representatives came to examine me and answer my questions daily for 2 weeks post-surgery. My 25 yr. old daughter drove me to my 2 month exam. During the wait, she was "virtually" testing to get ideas for her future career path. (She has her BA & preparing to start her Masters). When I introduced her to Dr. Payne, he asked her about her occupation. She explained that she is currently in Sales, however, ready to move on to a more profitable career yet not sure which way to go. Dr. Payne went on to give her ideas about paths she could pursue. Lord have mercy...Incredulously, his suggestions were so attuned to her it was incredible. I can't speak for anyone else and am so sorry the other 2 reviewers did not have a great experience. All I can say to Dr. William K. Payne III, MD is.....YOU ROCK!!!
1.0 Rating
September 15th, 2011
Dr. "Pain"
I went in about 30 minutes early to register and check in. I have a unique billing situation that I hoped I could speak to someone about. At registration, they told me to talk to the doctor's office about it. At the doctors office, the receptionist referred me to the central billing office in WI after letting me know that she didn't have time to discuss the issue. The radiologist was very professional. The doctor's nurse came to get me 45 minutes after my x-rays were done, which was about an hour after my appointment should have started. She wisked me away to a room where I watched her hand off 4 patients to the doctor in around 10 minutes before he got to me. The one right before me sounded like this: (Patient): "Well I'm in a great deal of pain, I don't know why I'm in pain...",(Dr.P):"Do you go to church?", (Patient):"Yes...", (Dr.P): "Well we're going to have to rely on a higher power, because there's not much that I can do for you, hahahaha!" , (Dr. P): "Come back and see me in 6 months." I knew at that point that I wasn't going to be back to see him. During the 5 minutes he visited with me (yes I say visited because no examination took place), 3 of those minutes he conversed with me about my career background. He glanced at my injury site and let me know that my pain had nothing to do with my actual injury and that he wanted to have a couple of tests done. I nodded with the realization that he had just taken away 3 hours of my life that I could never recover. He didn't ask me if I had any questions, but left without saying what was going to happen next. His nurse came in to shuffle me out and instruct me on how to make my followup and test appointments. I politely requested a copy of my x-rays and left.
1.0 Rating
August 20th, 2010
An honest opinion
1.0 Rating
August 23rd, 2017
2.0 Rating
November 20th, 2016
2.0 Rating
November 20th, 2016
2.0 Rating
November 20th, 2016
2.0 Rating
November 20th, 2016
3.0 Rating
August 5th, 2015
Nearby Doctors

Dr. William Payne is similar to the following 3 Doctors near Olympia Fields, IL.