Rate Now
Share Your Experience
Have you seen Dr. William Lile?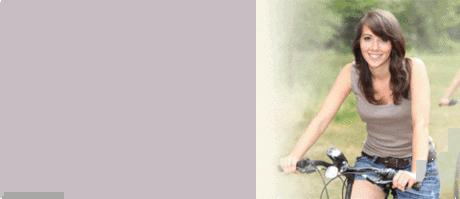 Endometriosis
Get the facts about endometriosis, including symptoms and parts of the body that may be affected.
42 Ratings with 9 Comments
1.0 Rating
July 21st, 2016
Patient
Dr. Lile is sorry excuse for a doctor he's going to give all doctors a bad name in that office! He rushes in and out of rooms. The way he talks to his MA's left me speechless! I wouldn't even treat my worse enemy the way he treats his MA's!!! He's rude and won't let you get a word in and if you do he's cutting you off like what you have to say is not important. I was there one day for an annual and over heard him talking about another patient and how she was " discusting ". I wouldn't refer him to my worst enemy!!!
5.0 Rating
May 12th, 2016
Excellent doctor
1.0 Rating
March 30th, 2016
Dr.Lile is the rudest i have ever seen,and rushes in and rushes out.He told me i had to have surgery and didnt tell me what kind,Jenna the surgery schedulor is the the one that told me i had to have a TAH/BSO,i went for a second opinion and found out i didnt need that surgery at all.Thank God for second opinions.If i could give no star at all for Lile i would,and no i do not recommended him.
2.3 Rating
September 20th, 2013
Eh...
I switched to Dr Lile in the middle of my first pregnancy and I was happy with him except for a few little things. I had severe sciatic nerve pain, and he brushed it off and told me I could get a massage (and pay for it out of pocket) two years after the birth is was still suffering and decided to go see a chiropractor. Turns out I have a herniated disk and my insurance DOES cover massage. I'm pregnant again and have had painful contractions since 6 weeks and then bleeding. Three visits to the ER (where ultrasound confirmed a thriving fetus) and Dr. Lile still wouldn't see me until 9 weeks. By that point I'd developed a subchoronic hematoma under the placenta. I realize miscarriage is common and there is nothing that can be done to prevent it, but I can't help but feel like I should have been seen at 6 weeks and put on progesterone supplements in an attempt to settle my uterus. Even now when the contractions get intense and I start bleeding again, the office just tells me to take some Tylenol. I don't think Dr. Lile is a bad or incompetent OB, but he definitely takes a very hands off approach. To some extent I totally get that, women have been having babies for thousands of years and our bodies know how to do it. But I'm also scared, in tons of pain, and I don't feel like I have gotten the care that I should have.
1.0 Rating
May 21st, 2013
Worst doctor I've ever seen. He delivered my fourth baby because my other ob stopped delivering. His bedside manner is horrible and he rushes in and out of the room. He once started talking to me about my visit from outside the door. During my cesarean, he chatted NONSTOP to the residents- even telling one her ski bum brother should get a vasectomy. During the hospital stay, he never checked my incision and missed bruising indicative of a bleed. It was charted but he never addressed it. One week later on a Friday at noon, I was taken to the ER with a fever of 105 and severe pain and weakness. The ER dr said that Dr. Lile was on the floor and called him, but he never even came to see me. I didn't see him until the following Monday. I spent my nights sleeplessly burning up with fevers, hallucinating and in agony but he'd burst in at 5 am and turn the lights on and never examine me. His partner ordered my antibiotics when I was admitted and when I never responded, the interventional radiologist insisted the infectious diseases team get involved. Dr. Lile balked at everything they told him and vehemently denied a bleed existed even though the ct scan showed it. The bleed had become very infected and along with two other major postoperative infections, I became septic. I was in the hospital for eleven days and on home health for another month following my release. His only comment to me at my postoperative visit was "glad to see you vertical." I almost died because of his negligence and egomaniacal style of doctoring.
5.0 Rating
August 20th, 2011
Great Dr and Staff
5.0 Rating
October 27th, 2010
exceptional physician
I have been a patient of Drl Lile for about 11 years. I highly recommend him. He has an excellent bedside manner. He is very knowledgeable. I have had the Novasure procedure about 2 years ago with very good results. However, my uterus was enlarged due to fibroids and I had a complete abdominal hysterectomy this past week. I am feeling great at 1 week and would totally recommend Dr. Lile to all my family and friends.
1.0 Rating
August 3rd, 2010
I had an operation called Novasure. It was supposed to be relatively simple however due to unsanitary surgical tools I got the e. coli. virus into my bloodstream and didn't know until two days later. I had a high fever and was unconscious when I was rushed into the emergency room and stayed an extra 3 days. It was life-threatening and I barely managed to get out alive.... Now I'm even stuck with really bad migraines that I've never had before.
1.0 Rating
August 15th, 2017
1.0 Rating
February 9th, 2017
5.0 Rating
January 5th, 2017
Nearby Doctors

Dr. William Lile is similar to the following 3 Doctors near Pensacola, FL.