Rate Now
Share Your Experience
Have you seen Dr. William Hawkins?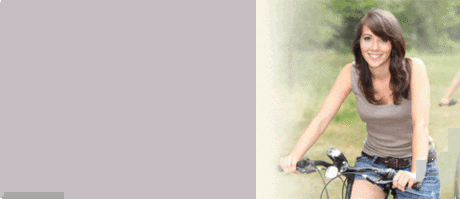 Endometriosis
Get the facts about endometriosis, including symptoms and parts of the body that may be affected.
62 Ratings with 13 Comments
3.0 Rating
August 26th, 2016
Dr. Hawkins has an awesome bedside manor. He is very sweet and makes you feel comfortable. He talks to you during the whole exam to make you feel at ease. now his office staff is a whole other issue. They are how should I say kinda getto. Not very friendly at all. they push you along like cattle. I still would though just because Dr. Hawkins is a GREAT doctor. But the are very very busy but its worth the wait.
5.0 Rating
December 31st, 2015
I'm glad I ignored the negative comments about Dr. Hawkins. He has been one of the most professional and concerned doctors I've ever visited. I work with a lot of physicians so, trust me when I say he's genuinely concerned about the welfare of his patients. I've even witnessed other doctors asking him for advice. I refer ladies to him all of the time and he's always willing to accept them. He's not like some of the others that think they are to good to care for Medicaid and Medicare patients. I admire his strength of character. He's truly one of Beaumont's finest.
5.0 Rating
January 25th, 2015
Teacher
Dr. Hawkins has great bedside manners. IMy friends and family continue to go to him because he is a great doctor. I appreciate the fact that he continue to accept new patients. There are only a couple of doctors in Beaumont willing to accept Medicaid and Medicare. He is kind, smart and compassionate. Choose any doctor you want, I'm keeping Dr. Hawkins.
5.0 Rating
January 20th, 2015
3.7 Rating
December 17th, 2014
willimapawki
3.7 Rating
December 13th, 2013
Nice doctor, but wait time of almost 3 hours ridiculous
I'm a fairly tolerant and patient person and despite the negative reviews I read about the wait time, I decided to see Dr. Hawkins. Big mistake. The office staff was nice when I went to transfer my medical records to their office. Then I waited almost 3 hours until I saw the doctor. He was very sweet and friendly and answered all my questions and even apologized for the long wait. The second appointment, I never received a call for a reminder just like I hadn't for the first appointment from the front office. Then I had to use the restroom and the lady taking the vitals was just extremely unfriendly. The tone in her voice was like she was in a bad mood. She wasn't like this the first appointment. She was slightly nicer. Anyways....not a very good experience. Nice doctor, but something needs to change with the front office staff and the nurse taking the vitals and urine sample.
5.0 Rating
November 20th, 2013
I'd just like to say that the staff must have been fired and the office hired all new staff. All previous reviews are no where near what I saw that day. One of the ladies even offered a snack because she thought waiting 20 minutes was not acceptable. Dr. Hawkins has a beautiful and CLEAN office and I could not be happier. I'm glad that I chose to give them a shot after so many woman trashed the office and all the staff.
1.0 Rating
November 10th, 2012
I would not recomend him I've had nothing but bad experiences w him one time I waited for over 3 hrs to see him cause his staff kept puttin my folder back n his staff is not professional they just joke n play the whole time n very rude when u go up n talk to them. Also he overbooks n when he filled my prescription he put the wrong med down n when walgreens called him he said I was no patient of his
1.0 Rating
August 10th, 2012
office staff is the worst!
This is my first pregnancy and his office staff has ruined every aspect of my experience. I would never recommend him to anyone EVER! His staff is very rude and ghetto also they don't call in medicine and did not make my appointment to find out what I'm having then wanted to argue with me on the phone about it. I switched doctors ASAP.
1.0 Rating
June 26th, 2012
staff is unprofessional
The staff was rude, talking about me while I could hear everything, saying I was wasting their time. I do not recommend anyone to this doctor. My appointment was at 1 and I have been here for over 30 minutes, they take too long on working with you. The nurse that Drew blood asked me if I had seen another doctor while draining blood, that's incompetent of them, in other words ignorant. If I could leave the stars blank I would.
3.7 Rating
July 7th, 2011
Dr. Hawkins is a really nice dr although I think he has way too many patients than he can handle. I really think he needs a whole new staff. They are not professional and are very rude. They don't return calls or follow up on anything. The wait time is way too long. AlthoughHe has been my Dr. for 15 years, I am looking to change doctors.
Nearby Doctors

Dr. William Hawkins is similar to the following 3 Doctors near Beaumont, TX.