Rate Now
Share Your Experience
Have you seen Dr. William Peugh?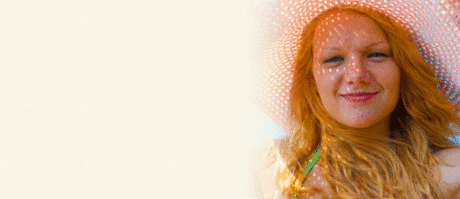 Skin Cancer
Get the facts about skin cancer, including the different types and symptoms.
20 Ratings with 9 Comments
1.0 Rating
October 28th, 2015
Great doctor, horrible personality.
I'm in the medical field myself, and have heard nothing but negative things about him. All the nurses hate him, and are terrified to even LOOK at him, let alone speak to him, for fear of being unnecessarily screamed at. I have no idea how this guy even has patients still. I told my doctor who referred me to him what a horrible experience it was, and he wasn't too surprised, honestly. In the end, I'd much rather have a doctor who knows what he's doing in the OR, but he is SO bad that I will avoid him as much as possible. Seriously, find someone else with equal talent, but knows how to have a polite conversation with another human being. He's condescending and rude. He thinks because he went to more school than most people that that somehow gives him the right to treat people who haven't like absolute garbage. The only time he was nice to me in the consultation was when I told him I knew his daughter (who happens to be the NICEST person in the world, ironically). Didn't even see him before my surgery. PLUS, my surgery was totally unnecessary--didn't solve my problem. Went elsewhere for followup care.
5.0 Rating
February 11th, 2015
Impressed
1.0 Rating
May 21st, 2013
This guy ruined me chonic pain in my upper legs. Nerve entrapment due to hernia mesh. Do not use him. When I told him I could not pee he laughed and said little boys dont like it but you need to go to emergency room. that was the night of my surgery. nothing but complications for life due to his surgery.
5.0 Rating
February 1st, 2012
excellent surgeon
1.0 Rating
January 16th, 2012
Not recommended
Rude, snide, arrogant, sarcastic. He did not answer questions, has not been reachable for follow up and Seemed almost amused I was in terrible pain. We are trying to switch providers for post op follow ups, even. Everything about my consultation and surgery day was just uncomfortable but I felt like I had no option but to just go through with it or wait it out in pain.
1.0 Rating
August 15th, 2011
Rude and inaccurate
He could not find my hernia. He proceeded to make snide and sarcastic comments about the source of my pain. He was rude. Unhelpful. He was, in fact, insulting. I've never experienced anything like this from a doctor ever before. He finally suggested that my pain might be "X" ... but that malady only affects 90 year old women with osteoporosis. What's with that? I later went to another general surgeon who immediately detected 2 hernias, and did imaging to confirm it. He's a lousy doctor and a disgusting human being.
5.0 Rating
October 7th, 2010
I had a laproscopic surgery done by Dr.Peugh.He is not the type of doctor who will spend time "getting to know you" and make small talk.I sort of liked that.Dr.Peugh asked me all the right questions,answered all my queries and seemed very professional.I was convinced right then that he would do a good job.He did a quick surgery and everything went well. At the post-op, he did surprise me by not really asking me much about how I was doing. He just checked the scars, and said everything looked fine - and that was it. It was less than 5 minutes. Anyhow, its been 3 months since my surgery, and I feel good.
5.0 Rating
December 16th, 2009
Colonectomy
5.0 Rating
February 6th, 2017
5.0 Rating
January 10th, 2017
1.0 Rating
June 22nd, 2016