Rate Now
Share Your Experience
Have you seen Dr. William Postal?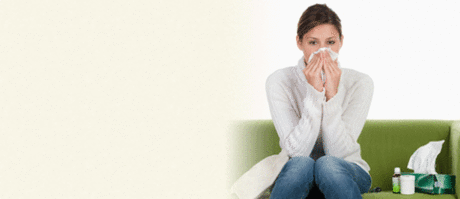 Home Allergies
Get the facts about indoor allergies, including symptoms, common allergens, and doctors who treat the condition.
42 Ratings with 25 Comments
1.0 Rating
April 15th, 2016
I would not recommend this doctor under ANY circumstance.
Dr. Postal's vagueness should be of great concern to everyone - He completely lacks thoroughness and detail when explaining anything in regard to treatment. His support staff proved to be just as careless on a day that I was incredibly inconvenienced by never being told about a change in location of the Salem, NH office.
5.0 Rating
January 21st, 2016
Septoplasty
Dr. Postal performed surgery to correct a deviated septum. The surgery turned out much better than I was anticipating, resulting in a shorter recovery time with much less discomfort than I was expecting. I can now sleep at night without using Breathe Right strips. Dr. Postal explained the entire procedure before hand and was upfront about recovery and what to expect. I couldn't have been happier with my experience.
5.0 Rating
January 21st, 2016
Great!
Dr. Postal is an excellent choice for those looking to get serious accurate care for their ailment. He approaches patients professionally and seriously about their problems and tops it off with sarcastic dry humor which I found to be hilarious. He seems very bright in his field and will not sugarcoat his diagnoses. He is an outstanding surgeon as well. He performed an operation on my nose that many other people I know have received. The general feedback I got from them was the painful and miserable recovery process that follows this type of operation. Dr. Postal himself also warned me of this. However, he did such an amazing job. I dealt with minor pain and my recovery was quick. When I had a question during my recovery he was very easy to get in touch with. I view him as a very thorough, experienced, smart, and funny practitioner/surgeon and I highly recommend him.
5.0 Rating
December 6th, 2015
Awesome Staff
Dr Postal is great,, Always walks in with a smile, shakes my hand and always makes me at ease when im there. I've had several surgeries due to my allergies and I always leave his office with a sign of relief. His staff is great, Even when the office is crazy with patients they keep a smile on their faces And always get a BYE when I leave. I've recommended Dr postal to several friends and never had any bad feed back from them,
5.0 Rating
December 2nd, 2015
2 thumbs up
5.0 Rating
November 30th, 2015
We have been patients of Dr. Postal for over 20 years. We have a son who has Down Syndrome, Many children who have Down Syndrome are born with very small Eustachian Tubes as is our son.. He had to undergo 4 procedures in order to insert tubes to improve his hearing and lesson the number of ear infections he had. He must be checked by Dr. Postal every few months in order to keep ahead of the wax build up that accumulates . Needless to say it is vitally important to have a doctor like Dr.. Postal who is a professional that is gentle, kind and reassuring to his patients.. His office staff are always courteous and his appointments are always prompt. Once again, we feel blessed to have Dr. Postal caring for our son and would highly recommend him.
1.0 Rating
November 20th, 2015
Dr. Postal is a professional with amazing bedside manner! I have been under his care as well as my children for many years! He is far above the rest with knowledge and care! I am happy he is there for my family and I!
5.0 Rating
November 18th, 2015
One of the best in his field
Saw Dr Postal. Caring Dr with great hand skills and superior knowledge. Will definitely come back if needed. We spoke about life,sports medicine and politics and was very down to earth. My only fault with him is that he's a Dallas Cowboys fan. Looking forward to seeing him on the golf course this summer. My treat
5.0 Rating
October 29th, 2015
Excellent Dr.
My husband has had two surgeries performed by Dr. Postal and has continued with on going care. Dr. Postal is thorough and accurate, courteous and friendly and explains everything. I would highly recommend him and I have. My son-in-law has also been seen by Dr. Postal and has had surgery performed by him and is doing just fine.
5.0 Rating
October 28th, 2015
Compassionate excellent care
Dr. Postal was extremely nice, explained the procedure and what to expect before during and after thoroughly. I have not seen a Dr with as much compassion as he shows ever!!! He took the time during my appointment to answer all my questions, never made me feel rushed, and put my anxiety at ease. I travel over 50 miles to see him and it's worth every minute of time!!!
1.0 Rating
August 7th, 2015
The worst
1.0 Rating
August 3rd, 2015
DO not go to this office
Staff was rude. physicians assistant was horrible she had no bedside manner and had no idea what she was doing. Dr Postal wanted to perform an unnecesary procedure because he did not take the time to really understand what was going on, second opinions confirmed this. The office try's to charge the same for a Dr's visit as seeing the physicians Assistance which nowadays is unacceptable and I am sure the state of MA will enjoy hearing this as we are all looking at over charging by healthcare providers. When i see the Dr charge me for it but when I see an inexperienced physicians assistant you better not charge me the same amount