Rate Now
Share Your Experience
Have you seen Dr. William Pullano?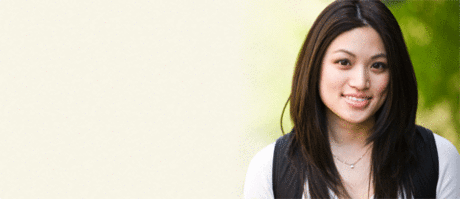 Birth Control
Get the facts about birth control so you can decide which type is right for you.
31 Ratings with 13 Comments
5.0 Rating
March 16th, 2017
Highly recommend Dr. Pullano and his staff
Dr. Pullano gets 5 stars for his intellect - he is certainly the best in his field that I have seen. I also applaud his interest in solving problems you may have and his bedside manner is so comforting you know you are in good hands. His associate, Dr. Gromisch is also receiving this mark for his wonderfully caring and intelligent contributions to my visit.
1.0 Rating
July 8th, 2016
Extremely Unprofessional
Does not return calls. Wants you to come in for every little thing. Staff does not care about patients. They lie and are extremely lazy. Work ethics of staff says a lot about the doctor. Would not recommend to anyone.
1.0 Rating
July 3rd, 2016
Uncaring Cold Atmosphere - Stay Away
1st office visit after telling dr have burning from pelvic area to mouth and much more serious symptoms examined my stomach made lude comment about having hot stomach. Should have been red flag. Could not stay on computer for longer than a few minutes before having assistant finish inputting info. Sent me for radiology and stool testing. When returned for follow up was told by office staff member computer is down and was down all day which it was not Another staff member told me so which i believed. Asked if had my test results said no everything in computer. Asked why I was not called and had to leave work a few hours early. Was told when called prior to that day had results. What no back up system? What gives? Asked lazy staff member to have faxed. Could not think for themselves or care. Said would do. I came w one test result I acquired on my own from past experience w other drs. Was extremely frustrated at this point being I've been suffering for long time and looking for answers. When dr came into examining room w office member he told me computer was down. I had said I have one of the test results and that it was crazy that a patient had to bring copy of their own test result that dr sent me for. His reply was if you are going to call me crazy I suggest you see another GI then walked out. I was in total Shock. Could not believe what I heard. Did not call him crazy! Also staff member said did have other test faxed over and when I asked for it on my way out said do not have you call this a medical practice. Go elsewhere.
5.0 Rating
December 9th, 2015
Colonoscopy went very smoothly
Scheduled a colonoscopy. No problems with his staff. I was asked to arrive half an hour early. Setup started a bit before the scheduled time and everything seemed prompt and efficient. No apparent issues. Dr. Pullano spent an adequate time describing the results and answering my questions. I'd use him again.
1.0 Rating
November 30th, 2015
Questionable staff practice.
Diagnosed with diverticulitis in 2 areas of colon. Office staff not prompt with answering calls or follow up. Lenox Hill Radiology sent results over same day. Called Pullano's office 5 days later and was told they weren't in. Called Lenox Hill Radiology to resend the results. Pullano's staff (Jenny) said that Lenox Hill lied about sending the results AND I QUOTE "They always tell patients that the results were sent and they aren't". As if a BIG Radiology lab versus a private physician would lie. Think twice about Dr. Pullano's staff. He himself is great. It's the staff looking to point the finger for not following up on perhaps serious medical conditions. Shameful......
5.0 Rating
October 18th, 2015
Nice and caring doctor
dr pullano is a very good doctor he save my life , I've been to so many dr and no one else diagnosed my colon cancer , I am very thankful to my primary doctor for sending me to dr pullano on time , I am so lucky I am still alive , I think who ever wrote that review is something wrong with them , a good doctor start with a good patient ,.. That's all I can say , I will recommend dr pullano to my family and friends , sometimes Im waiting for 20 minutes or more but it's worth it , he's staffs are very friendly and helpful , I am very satisfied
2.3 Rating
January 12th, 2015
1.0 Rating
January 8th, 2015
Sadist
I would never return to see this MD. He was my specialist at Lenox Hill ( I won't go into the specific horrific details), and then performed a colonoscopy in his office afterwards. I have had many Colonoscopies over the years. He presumed nor asked if I had had any experience prior to his examination ( 3 hrs late). I have never had to prep for 2 days for any examination in the past. He then said my prep was "poor to fair" ! I told him I had followed his guidelines. What gives? He then googled and gaggled my lady friend who came to rescue me after the operation. Paying more attention to her eyes than my condition. And he charged what for this?! I felt completely abused.
3.7 Rating
October 4th, 2013
3.7 Rating
August 31st, 2010
Unprofessional front desk staff
5.0 Rating
December 8th, 2009
excellent doctor, extremely long office waits
Dr Pullano is an excellent doctor - very caring, knowledgeable, & thorough. Unfortunately, I switched doctors because on 4 different occasions, despite having an appt, I waited 2 hours to see him. His waiting room is cramped & lived 5 min away at the time, so would have been much happier for reception to say his schedule was backed up & I should come back in x time, but I was told I'd lose my place if I left for more than a few mins. I've gone to at least 4 different doctors since. One mocked me, one nearly prescribed me penicillin even though I'm allergic, & one neglected to tell me I was pregnant (I requested blood test results by mail so I could bring them to a specialist & I found out when I went online to better understand what certain test results meant). I've since moved from UES, but at this point, I may still try to go back to Dr. Pullano given the terrible doctors I've seen since then.
3.7 Rating
October 29th, 2009
Excellent doctor
Dr. Pullano is an excellent doctor and very thorough. His office management is very uneven, and although his staff is generally very polite, I have had excessive waits, misplaced files, problems getting an appointment.I will continue to see him because ultimately, I think he takes really good care of my health.
Nearby Doctors

Dr. William Pullano is similar to the following 3 Doctors near New York, NY.