Rate Now
Share Your Experience
Have you seen Dr. William Raisig?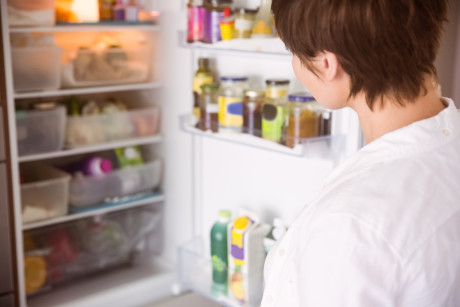 Binge Eating Disorder
Get the facts about binge eating disorder, including symptoms, causes and related conditions.
36 Ratings with 13 Comments
1.0 Rating
March 24th, 2017
Staff is terrible. Unfriendly and incompetent. Doctor is friendly, but doesn't follow-up. His poor staff is a reflection of him
1.0 Rating
September 15th, 2016
He toot one of my pills away for my legs away now my next surgery I have is to amputate my legs
1.0 Rating
March 11th, 2016
awful office support
My husband and I went to him for a year. we paid our deductible. never got a bill. We moved to Florida and 6 months later we each get a bill. the office visit quote was not what i was charged. I don't think they submitted mine to medicare. Now they have submitted it to a collection agency. Don't trust them
1.0 Rating
January 23rd, 2015
Misdiagnosed
5.0 Rating
April 29th, 2013
awesome doctor.!!!
2.3 Rating
November 15th, 2012
Would not recommend him to friends or family
Dr. William Raisig is a good doctor as far as listening to your problems and spending time with you and answering your questions. I have had several problems with my children not getting their medications called or faxed in to the pharmacy when I was told they would be and my kids being sick all weekend since it was on Friday and their office is closed on weekends. Also Dr. William Raisig has miss diagnosed my children on several occasions. His staff has always been very friendly to me and my children, but I would NOT recommend this doctor to anyone with small children! I am currently seeking a board certified pediatrician with more experience with children.
5.0 Rating
June 20th, 2012
My son loves him
I think Dr. Raisig is a wonderful doctor. The wait time tends to be a little long but once you are in with him you do not feel rushed and he listens. My son loves seeing him. My only complaint is that his front desk staff is not very friendly and not the best at getting messages to Dr. Raisig or returning your calls.
3.7 Rating
October 11th, 2011
Needs to have someone who is consistant with taking blood samples correctly.
3.7 Rating
May 23rd, 2011
Very Kid Friendly
2.3 Rating
November 29th, 2010
Not good!
He is very attentive to your needs, but he does have his flaws. "Dr. Bill" as he is called by many of his patientslistens to your concerns and handles them accordingly, but he also does not know much about the privacy acts.He has a tendency to discuss YOUR problems with OTHER patients. He also has been known to falsify patients charts putting things in them that may be harmful to you if you have insurance. He also has a very high turnover rate for employees. It's seems that he fires the ones that are the most caring. Sandra has been there for awhile, but she is cold and very impersonal. If there is anyone that needs to go, maybe it is her. He had a couple of people recently that were the best nurses he had but he fired them. There is a lab on site which is convenient, but the person that was running it (I think his name was Derrick) was by far the best experience I have had in that office but again fired. I would really not recommend this doctor unless you were desperate.
2.3 Rating
January 23rd, 2010
not a positive