Rate Now
Share Your Experience
Have you seen Dr. William Rincon?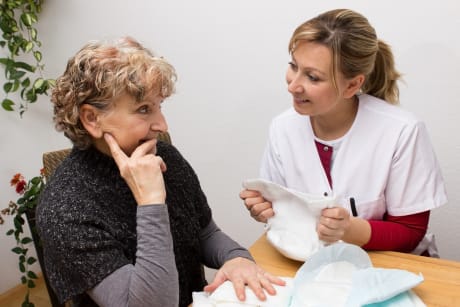 Urinary Incontinence
Learn about the symptoms and causes of urinary incontinence or urge incontinence.
Quality Rating
Highly Satisfied
57 Ratings with 13 Comments
1.0 Rating
March 29th, 2017
Horrible front desk associate
Sorry for the long post In advance Beware of Dr Rincons office! I have gone to this dr for many years and have been very pleased with the care I've received. However with my recent visit i can't say the same. I have had some emergency issues which resulted in me having to make another trip to his office. First problem, My first visit was a few weeks ago where I was prescribed some meds. Long story short after many phone calls the wrong prescriptions were called in after correcting this I am still prescribed conflicting medications that are highly dangerous when taken together. After realizing these contradictions I once again attempted to contact the office with no success. I then realized this nurse is not only the only nurse in the office she is the front desk associate as well. she's in over her head. Problem 2 I was sent out to have testing done a week later I called for my results in which she answered at 12pm on a Monday stating that she had already left the office and would contact me the next morning with my results. Tuesday morning came and went still no phone call. Finally around 2pm two hours before they closed I called and no answer. So I had to leave another voicemail. She still has not called. Keep in mind I am in state of emergency. Therefore I had family contacting them as well out of concern for my well being. Wednesday still no call back so I went down to the office to attempt to talk to the doctor to find out my results, to my surprise at 11am the doors were locked and lights were off. They were closed, again. Still no answer from them. So, I had to then take the situation into my own hands and go to the facility that the testing took place to only find out the test results were sent to the doctors office over 5 days ago. When I read the results my heart sank. Thinking that a well known doctor thats been practicing for over 10 years would allow something like this to happen. Now I'm at a loss on what to do next because i need further procedures and evaluations going forward and have a doctors office that won't return any voicemails or calls or even be open during an emergency.. I would stay away from this doctors office if I were you. This is all so unfortunate because he is a very good doctor, although he lacks of good help.
5.0 Rating
December 24th, 2016
Excellent!
5.0 Rating
October 16th, 2015
He is a very good doctor very caring and knowledgable.
1.0 Rating
February 4th, 2015
the worst experience at a doctor office
Dr Rincon never even touch me, he just was focus on plastic surgery business,
1.0 Rating
August 9th, 2013
upset mama
Im 6 months pregnant and I was looking for a new doctor since I am new to the area. I chose Dr. Rincons office because they were the only ones that would see me in a timely manner and seemed nice enough over the phone. When I got to the office, it was very small and the doctor did not spend much time with me. He and his staff asked me tons of questions which I thought to be normal since I was a new patient, but the next visit I had, they did the same thing. They didn't write down in my file any of the important information I had given them the entire first visit. They denied ever receiving my medical records even though I know for a fact they had been faxed twice to the office, they refused to call me by my preferred name because they said "they wouldn't remember to write it down in my chart" and when I ran out of prenatal pills it took them 3 days to call them into my pharmacy and when they finally were called in, they weren't even the right pills or even covered under my insurance! This office is a mess, the staff is horrible. During both visits I was the only patient, yet when I tried to make a second appointment, the receptionist told me I had to wait while she faxed some papers and proceeded to clean her area up before setting a schedule for me to come back. The doctor was actually a nice guy but he didn't seem like he really cared about me or the baby and when I brought my 15 month old in with me to a visit, he seemed more upset about it than welcoming which I didn't expect from a man that delivers babies for a living. His whole office was filled with Elvis memorabilia which makes it a very unprofessional feel. I would never recommend this doctor to anyone!
2.3 Rating
April 25th, 2013
Well recommended not satisfied
He was highly recommended by a friend of mine, so my expectations were set high. It took me a week to get through. His office does not have an answering machine, never the less hours of operations. When you call you might get a generic sprint voice mail or a person that says that the extension is busy. I double checked the phone number online several times because this never happened to me before. After I was able to get an appointment it was re scheduled twice just hours before due to emergencies. Finally I got to meet him, he spent about 15 min before sending me for further testing. Once they were completed I went to another ordeal to get a second appointment. During this he said I need to have surgery. Stuff told me that they were going to call me to talk about availability, costs,etc. I am still waiting.
5.0 Rating
September 5th, 2012
The best obstetrician and gynecology I had. The staff are polite and professional, and the clinic is always clean and smelling good. He delivered my two kids and did a great job at taking care of both pregnancies. Both labors where easy and quick, about 3hrs each. Couldn't ask for more. He's a professional and I will recommend him to everybody. Thanks Dr.Ricon.
5.0 Rating
August 23rd, 2012
5.0 Rating
July 19th, 2012
Sweet, understanding, patient, caring, etc. Great experience through pregnancy and delivery of my first baby. I would go to him next time again.
Nearby Doctors

Dr. William Rincon is similar to the following 3 Doctors near Fort Myers, FL.

Dr. Craig Sweet

Reproductive Endocrinology and Infertility, Obstetrics and Gynecology

Fort Myers, FL 0.02 mi