Vitals cannot verify whether or not this professional is currently practicing. We recommend that you attempt to contact the provider to verify their status. Please email us at support@vitals.com if you have any additional information.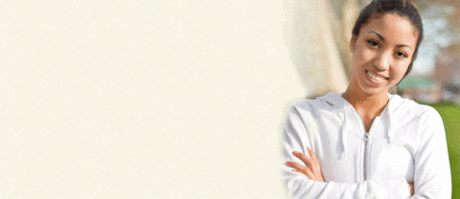 Lupus
Get the facts about lupus, including symptoms, risk factors, and the different types.
19 Ratings with 13 Comments
2.3 Rating
February 7th, 2014
too good to be true
I was a patient of this doctor years ago. When I first started with him I was on way too much medication and I give him kudos for helping me get off of many unneeded meds but he was also convinced that I did not have the disease that I had been diagnosed with and he took me off of the disease modifier that I was taking when I began going to him. Long story short it turns out that I did have this disease and I have not been lucky enough for it to go back into remission since that time. What made the whole thing even worse was that from the time he misdiagnosed me until I finally quit the practice he treated me very shabbily. I honestly feelike that he hated to see me come in the door because all he could see was his "mistake"! He had an awful attitude and was so obviously relieved when I finally said that I thought maybe it was time for he and I to part ways! It might have been funny had it not just been so very sad.
5.0 Rating
October 3rd, 2013
I CAME TO THIS WEBSITE BEFORE I EVER SAW DR TRUSLOW BECAUSE I WANTED TO READ REVIEWS...AFTER READING SOME OF THE REVIEWS I WAS VERY NERVOUS ABOUT SEEING HIM. SOME OF THE COMMENTS ARE WAY OFF BASE! HIS STAFF HIS PROFESSIONAL AND KNOWLEDGEABLE. HE IS VERY WELL ROUNDED AND THOROUGH. HE ASKED SEVERAL QUESTIONS ABOUT THINGS I WOULDN'T HAVE OTHERWISE REMEMBERED TO TELL HIM. I SOMETIMES GET SIDE TRACKED AND START TALKING ABOUT OTHER THINGS NOT RELEVANT AND HE WILL ASK ME A QUESTION TO GET ME BACK ON TRACK WITHOUT BEING RUDE OR INTERRUPTING ME LIKE MOST OTHER DOCTORS DO. HE SPENT OVER AN HOUR WITH ME ON MY FIRST VISIT AND HAS SPENT ALMOST 30 MINUTES PER VISIT THE LAST 2 TIMES I'VE BEEN IN. IF I WOULD'VE LET THE REVIEWS ON THIS WEBSITE STEER ME AWAY FROM GOING TO SEE HIM, I'D HAVE TRULY MISSED OUT ON A WONDERFUL DOCTOR WITH AWESOME STAFF...AND I WOULD PROBABLY STILL BE HURTING WITH NO ANSWERS TO MY PROBLEM. I'M GLAD I CHOSE TO SEE HIM DESPITE THE NEGATIVITY ON THIS SITE!
1.0 Rating
February 26th, 2013
I wouldn't take my pet to this Doctor
I was recommended by another Doctor to see this Dr. Truslow about my back and neck. What a mistake in my going. This Dr. took X-rays of my hands and knees then ask questions over and over ( guess he was hard of hearing or hoping I would answer differently each time he repeated a question). Sorry Doc but they are not my back and neck! Then he had the gall to tell me there was nothing wrong with me except that I was morbidly obese (I am over weight, but not morbidly obese) and that if I had insurance he would sign me up right now to have gastric bypass surgery right away. Then he said I could get dressed and leave. Oh and he gave me a rubber jar opener! All that for $350.00. Oh and when I asked him about my back and neck, he said "I do not know the answer to your question." Don't waste your hard earned money going to this guy.
5.0 Rating
February 15th, 2013
gout
i have been seeking help for the gout for serval months from 4 other doctors. without succses. Dr truslow took well over an hour to examine me where other doctor took 10 minutes and gave me a hand full of presctipion with no luck. Iam very peased and thankful to the office personnel. They made me feel more like a patient and friend instead of a number also 3 days after my appointment i was gout free without a hand full of meds.
5.0 Rating
July 6th, 2012
I have been seeing D. Truslow for 12 years, and I have found him to be competent, caring and professional.
5.0 Rating
February 1st, 2012
Wonderful, caring doctor
Dr. Truslow has been my rhumatologist for almost 20 years. I have OA, RA,and gout. He and his staff have always been very professional, kind and caring. He considers your overall health and well being before prescribes any medications and follows up with blood work, additional visits and/or phone calls as appropriate.
5.0 Rating
December 12th, 2011
Thanks!
5.0 Rating
April 29th, 2011
Great Experience
I have now seen Dr Truslow several times. I have gout, which is painful and sometimes hard to diagnose, but he hand his staff always make me feel comfortable and work hard to get me an appointment when I have a flare. Flares are very unpredictable and they have gotten me in on a moments notice on multiple occassions. Dr Truslow is very detailed and looks at my overall health condition, taking into consideration other health problems I have. He asks lots of questions to get as much detail as possible in order to make the correct diagnosis. At first I was in denial that I had gout and wasn't completely honest with him about how and when I took my meds or what foods I ate, but I have now become compliant and realize that he was only helping me. His staff is very kind and has knowledge that has helped me, specifically with insurance issues. Both Crystal and Mary take the time to explain and help me understand my benefits. My experience with this office has been nothing but wonderful!
5.0 Rating
March 30th, 2011
Don't believe what disgruntled patient's comments
My visit to Dr. Truslow's office was a very pleasant experience (as pleasant as a doctor's office visit can be). The office staff was very professional and informative and courteous. I had to wait for about 20 minutes to be seen but the Dr. spent over an hour of time with me. Not many doctors spend that much time with you or listen to the whole story like Dr. Truslow. My problem is ambiguous at this point and no one seems to be able to specifically know what it is. I cannot fault the doctor for this since no one has been able to tell me exactly what is going on.I cannot believe the other review that speaks rudely about Crystal at the front desk. She is a beautiful young woman that is very professional and friendly. The person that wrote that sad message must have difficulties that would explain their sour disposition and general dislike of life and people. Very sad.
1.0 Rating
February 22nd, 2011
Don't waist your money or time!!!
The receptionist was unprofessional as well as the doctor. She is also very rude. I saw this Dr several times before I realized he was a COMPLETE waste of my time and money. My condition was already diagnosed by another Dr., Dr. Truslow as supposed to help me treat this condition, which he did not. My condition actually got worse because he could not get it under control. He repeatedly tried prescribing medications that I had already tried for my condition, that were in previous notes that he obviously did not read. I had to keep telling him over and over that these medications did not work, EVERY visit. He tried to treat me as a standard case, which he probably does with every client that comes in. Not a specific case. I felt like a number. I read his doctors notes that he wrote about me, after I found another doctor. He was more worried about my physical appearance than my medical condition. VERY DISTURBING!! He is all about nutrition, which is great, but he needs to be concerned about the medical condition. People are not coming to see a nutritionist; we are coming to see a medical doctor.
5.0 Rating
February 16th, 2011
Experience appreciated
1.0 Rating
January 6th, 2010
Nearby Doctors

William Truslow is similar to the following 3 Doctors near Greensboro, NC.