Rate Now
Share Your Experience
Have you seen Dr. William Voss?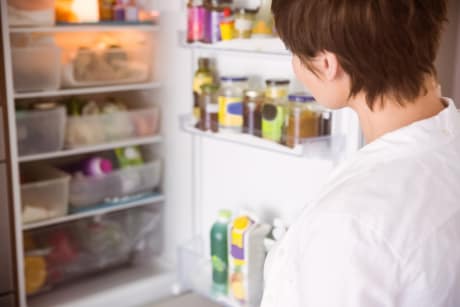 Binge Eating Disorder
Get the facts about binge eating disorder, including symptoms, causes and related conditions.
43 Ratings with 15 Comments
2.0 Rating
February 1st, 2017
Needs a new office manager!
The office manager is unprofessional. I won't be returning to Dr. Voss due to the office managers antics. He is a well-informed doctor and I have followed him around to three different locations. Dr. Voss is inquisitive, knowledgeable, kind, prompt, and professional. However, the office manager makes the experience less than desirable. On several occasions prescription refills and orders for tests were never sent (probably not the office managers fault). To avoid this predicament again I learned I would need to make inquisitions as to the status of such items in the future (a daily call reminding them that my prescription had not been sent yet). On average it takes 3-4 days to get a prescription renewed from the time of the first office visit or phone call. The office manager generally responded with a breakdown of the time and date of each phone call I placed get a refill. In essence, she was bullying me to stop calling. On the other hand, I got tired of showing up to the pharmacy or hospital only to find out they still had not received the refill. The problem wasn't just with prescriptions but orders for tests were also neglected. The office seems to have a communication breakdown when it comes to sending prescription refills and tests and the office manager is a bully.
5.0 Rating
February 3rd, 2016
I have met the doctor out in the community. I have had more than one opportunity to learn of his desire to care for patients. He is genuine in his care for patients, I wish there were more doctors like him.
1.0 Rating
October 7th, 2015
Get a new office manager! PLEASE!!
I have never heard of a grown adult saying to a doctor, that they are glad an employee quit. I heard that the office manager(the doctors wife)was rude and demanding. I was actually told not to see the doctor just because of his wife. I was shocked that she would make light of such a subject. I dont want to know what she has said about me as a patient. I have heard other things as well.
1.0 Rating
September 15th, 2015
2.0 Rating
July 7th, 2015
rude and totally unprofessional office manager
1.0 Rating
June 30th, 2015
Beware of the Dishonesty and Fraud
Dr. Voss ran blood work that he was not authorized to do. I had to re do the blood work at the hospital while still having to pay him. My insurance at first refused to pay and then they resubmitted the claim while lying what the appointment was for and got paid by my insurance company. His wife who manages the practice is insane. Simply stating that I felt that we should not have been charged since his test was worthless she threatened to call the police.
1.0 Rating
March 22nd, 2015
Doesn't have a clue what he is doing. Never see this doctor!
5.0 Rating
January 29th, 2015
1.0 Rating
November 5th, 2014
Although Dr. Voss is very friendly I did not have a good experience with him. He did not seem to have very much knowledge about the simplest problem I was seeing him for. I also had a skin condition that I asked him about, and he did not even take the time to look at the area before he started diagnosing and trying to get me to buy all these creams at his office that were very expensive. Dr. Voss also seemed to be more interested in looking at things and doing procedures that I had not even come to his office for. His staff is very nice, but it was a 30 minute wait to be called into the room, and then another 15 minutes just to see him when the office was not busy at all. He does spend a lot of time with you, but if you are looking for a doctor with a wide variety of experience and knowledge, he is not the doctor you should see.
5.0 Rating
May 21st, 2013
Patient
My children have been patients of Dr. Voss for many years and I now drive over 70 miles to have him see them. I haven't had issues with the refill prescriptions for my son's chronic issues as long as we are getting the labs necessary to continue and show they are still needed. He is a caring doctor and will spend time when needed to address issues. I would recommend him to my friends.
1.0 Rating
April 20th, 2012
Doesn't do refills