Rate Now
Share Your Experience
Have you seen Dr. Willie Brown Jr?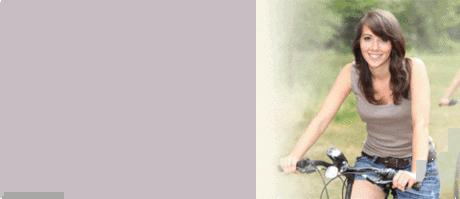 Endometriosis
Get the facts about endometriosis, including symptoms and parts of the body that may be affected.
Quality Rating
Highly Satisfied
45 Ratings with 11 Comments
5.0 Rating
September 21st, 2016
3.7 Rating
December 31st, 2014
1.0 Rating
May 21st, 2014
Do not let history repeat itself; be informed.
25 yrs ago I was a patient of Dr Brown. I ended up passed out from blood loss in my shower less then 24 hrs after being released from the FCH after the birth of my first child. Before discharge, I was bleeding excessively and leaving blood clots from palm size to the length of my forearm. I asked (and showed) the nurses if that was normal and was told yes "bleeding is to be expected." His postpartum care prior to releasing me was to stick his head into the doorway and asking how I was. My stupid self said "um, ok.. but.." and he was gone. And no, that was not the extent of my issues. I ended up in the ER, passed out again with blood running down my legs and being admitted for placental hemorrhaging. But I never saw him again after that one pass by. My ignorance caused me to not understand the sub-par care I had received until later. I told my daughter never see that dr when she came off age. That it may have been a one off experience and not entirely his fault but "Why take chances?" What happens? While pregnant with her 3rd child, she gets admitted to the same hospital and kept for 5 days. They tell her she has a blood clot and needs to be monitored and then tell her no, it is not a clot and then reverse themselves again stating it is in fact a clot and today before being discharged she was told by the nurses that it was not a clot. She finds out from her dr that the hospital decisions had been deferred to Dr Brown. My daughter was highly upset about her experience.
5.0 Rating
September 4th, 2013
Best OBGYN in Fresno
Dr. Willie Brown Jr. Delivered my daughter. It was my first pregnancy and I couldn't have asked for a better experience. Dr Brown and midwife Anne Wilkes are very educated and experienced. I loved his staff with the exception of wait time. Other than that I felt comfortable and I trusted Dr. Brown and Anne. If i ever decide to have more children I will continue to put my pregnancy and deliveries in their hands.
2.3 Rating
June 27th, 2013
Patient customer service below average
Dr Willie Browns office has the worst patient relations I have ever experienced. I have recently had several OBs and fertility specialist offices and all of them are pleasant, caring and attentive with their patients. Dr Brown's staff present themselves as uneducated, insensitive and poor human relations. I do not recommend this office to anyone.
Doctor's Response
This patient wrote this response for everyone she visited because she couldn't get pregnant...I'm not an infertility specialist
5.0 Rating
November 15th, 2012
Dr Brown,Sr was my Docter at first now it's his son Dr Willie Brown,I recommend him to anybody that's looking for a great Docter they can trust. before and after my Hestorectomy he showed alot of caring and passion for my needs, the staff he has is great too, very family people, love them I plan on keeping him for my Docter.
5.0 Rating
March 2nd, 2011
Patient
Has been our doctor in our family for three generations. He is well respected and loved in Fresno
5.0 Rating
October 20th, 2010
He is excellent
5.0 Rating
March 21st, 2010
Outstanding Doctor
Dr. Willie Brown Sr. was my doctor during both of my pregnancies and delivered my daughter. Dr. Willie Jr. delivered my son in the absence and/or on account of Sr. not being able to make it for the delivery in time. I was a high risk pregnancy and on strict bed rest for 5 months of my almost 40 week when they had to call for an emergency C-section. Overall, everything was taken care of efficiently, compassionately and with the utmost professionalism. Sr. had a bedside manner that all doctors should shadow him just to know how they should act or treat their own patients.
4.0 Rating
October 7th, 2016