Rate Now
Share Your Experience
Have you seen Dr. Woodrow Wilson?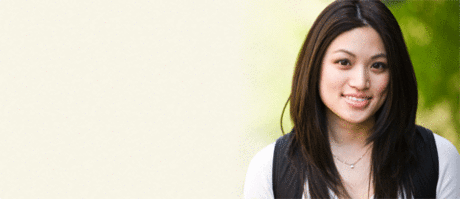 Birth Control
Get the facts about birth control so you can decide which type is right for you.
17 Ratings with 6 Comments
1.0 Rating
October 2nd, 2015
Worst Dr. Experience
I went to go see Dr. Wilson after sticking a Q tip too far into my ear. While he was able to diagnose that I had a large amount of earwax buildup near my eardrum, his decision to do an ear lavage did not help me at all. When I told him I was still uncomfortable, he gave me drops and suggested I come back three days later. My mom asked him to do something else that would help so I wouldn't being in pain for the next three days, and he had the AUDACITY to tell me that it's okay if I'm in pain for a couple of days!!! Instead of taking the extra time to help me and make me feel better, he tried to find the quickest solution even though he was of no help whatsoever!! His medical assistant tried to request the doctor to come up with an alternative method, but he refused to listen. As amazing as his medical assistant was, Dr. Wilson was a doctor who refused to listen to the patient's needs and only care about making quick money. DO NOT SEE DR. WILSON, he is a retired doctor who is looking for a way to pass the time!!
1.0 Rating
September 22nd, 2015
1.0 Rating
March 31st, 2013
what the heck was this????
Had to go to urgent cares few times this month . Both times this doctor was there. He is very weird and condescending. He does not touch you anywhere on your body to examine you. My throat was hurting and he does not feel the glands, and each time says, ohhh theres nothing I can do for you. He is useless. It costs $100 to go there and you get no care. He's really a quack. Stay way.
1.0 Rating
August 19th, 2012
I have never seen doctor this rude
5.0 Rating
June 11th, 2011
Awesome Doctor
5.0 Rating
June 2nd, 2011
Best Dr. experience!
I went to Dr, Wilson about 6 weeks ago at one of the urgent cares he works at for a sinus/ear infection 5 days before a big trip to Yosemite...I was frantic about being sick for trip and have many other medical issues from anemia to cancer, am very familiar with ER and urgent care "get them in and out" practice...most with poor bedside manne, so I did not expect much from him.......I basically had a meltdown in office and he was SO kind and listened to everything I had to say...gave me a shot, a dose of something, a couple of meds and I left there feeling like he actually cared...then 24 hours a later I was already feeling 100% better....and had a wonderful trip. Today I had to go back due to my recent PET scan showing some chronic sinus problem and I was in pain...Ive now moved here permanently and my doctors wont be transferred for another month...he once again was wonderful...explained what was going on with me so that I could understand it and took care of me....I love this Dr. and he gives wonderful care. I wish he could be my regular doctor...but at least I have no more fears about having to go to an urgent care in the future...I can not recommend this doctor and his clinics highly enough!!!!!!!
5.0 Rating
February 22nd, 2017
5.0 Rating
November 30th, 2016
5.0 Rating
November 11th, 2016
3.0 Rating
November 8th, 2016
2.0 Rating
October 26th, 2016
1.0 Rating
October 26th, 2016