Rate Now
Share Your Experience
Have you seen Dr. Yamini Ramalingam?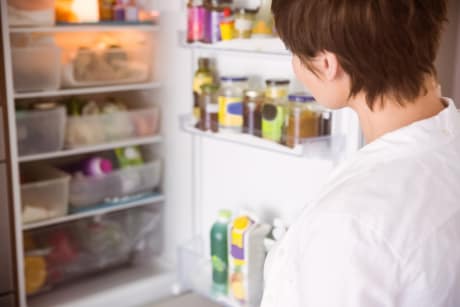 Binge Eating Disorder
Get the facts about binge eating disorder, including symptoms, causes and related conditions.
45 Ratings with 24 Comments
5.0 Rating
August 14th, 2017
New Patient of Dr. Ramalingham, MD. Patrish
There was a lot of paper work to fill out, it did take me awhile to see her. About 1 and 1/2 hours. It was worth the wait. I have never met a more caring, kind, compassionate person, let alone an MD. Oh, except my deceased son!!! She was understanding, thorough, and her MA, I think? Was as kind and caring as the Physician. I am a BSN, Retired. Anyone who thinks they can see a new Internal Medicine or Family Practice Physician in 10-15 minutes, is mistaken. She has to go over all of your paper work. Your vitals, and she is the sweetest Family Practice Physician I have met in my 60 years on this earth. I would recommend her to anyone. Just one little thing bothered me, the Receptionist, was not very talkative. I noticed she did not have any teeth. Odd, for an Office. I pray she is waiting to have a beautiful smile from her Dentist. Dental Ins. in this country is 100% outrageous. I hope to see her give me a huge beautiful smile someday. Thank the entire Staff and Doctor for helping me.
5.0 Rating
April 28th, 2017
1.0 Rating
May 25th, 2016
Horrible Place and People
She begins as a great doctor but about six months later she begins treating you like a number and rushes you out during your appointment. Was told recently that I was allowed 2 issues per visit and if I had three or more to schedule multiple appointments. She over books herself (3 people per appointment time every 15 minutes) always take a day off if you have an appointment it can take up to 3 hours to be seen for ten minutes. They are now good at putting you in a room to wait those hours instead of in the lobby because patients were complaining to each other about how they are switching doctors.
1.0 Rating
April 26th, 2016
fair
5.0 Rating
March 25th, 2016
Awesome doctor!
She is the best thing that ever happened to me! I absolutely love her! Yes, sometimes the wait time is a long time, but to me, it's worth it. I understand that emergencies happen, both professional and personal! The newer staff is very helpful and explain the delays, offer you water, a chance to reschedule if the wait is too long. Sue is the best thing that has happened to that office! I did like Kim, the nurse, and I miss her, but I realize people have to move on. Again, I don't mind the wait time when it happens, because she is a caring doctor, that sees her own patients when they are in the hospital. That's a big plus for me! I'll be with her forever!
4.0 Rating
March 25th, 2016
Knowledgeable doctor who communicates well
Dr. Ramalingam has been my doctor for the last year and a half. I really appreciate her careful attention and excellent communication. Her staff is very friendly and helpful.
5.0 Rating
September 19th, 2015
Wonderful doctor! Puts her heart and soul I I her patients.
Best doctor around! She takes time with her patients unlike so many doctors who are only concerned about quick turnaround times so as to maximize incoming $$$. She puts her heart and soul into taking care of her patients and my sister, nephew, friend and I are blessed to have her as our doctor. We are all really busy in our days but when it comes to our health, wouldn't you prefer a doctor who will slow down, actually listen to your needs/issues and together come up with a game plan? I know for our family, there is no better doctor.
3.0 Rating
June 9th, 2015
Wait times are insane have waited over an hour in waiting room then another 45 in the office so overall it was over two hours staff is somewhat rude but she takes time with you when you finally get to see her which is part of what slows her down but they also double book appointments if the wait time wasn't so bad it would be a good review but I think I will be changing docs if you dot mind waitin she is very nice and professional
3.0 Rating
April 14th, 2015
I think she is a fabulous dr. Caring ,concerned, knowledgeable and listens to what you say I believe she is a 5 star dr
1.0 Rating
March 30th, 2015