Rate Now
Share Your Experience
Have you seen Dr. Yee Thein?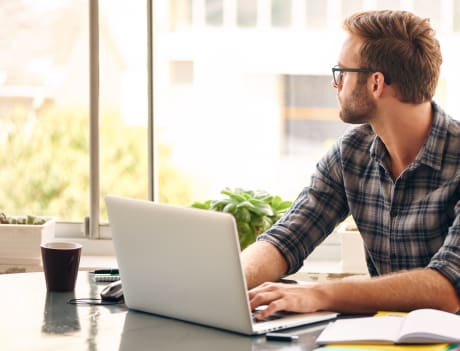 Adult ADHD
Get the facts about attention deficit hyperactivity disorder (ADHD) in adults, including the different types and symptoms of each.
35 Ratings with 18 Comments
1.0 Rating
April 12th, 2016
4.0 Rating
April 9th, 2015
Great Psychiatrist!
I've been a patient for 9 months and haven't been happier. She's definitely one to see if you are serious about getting better, want to hear the facts and see a Dr who runs on time. She knows if you're there just to seek a drug prescription, don't go in asking for Xanax if you want real help. If you need to ramble on about your problems just to have someone half listen, nod their head and agree then go elsewhere. Dr Thein takes her job & patients very seriously. Remember MD psychiatrists are not counselors /therapists, some people need to see both.
1.0 Rating
September 16th, 2014
lacks knowledge
1.0 Rating
December 29th, 2013
Quiero a mis murcielaguitos conmigo!!
3.7 Rating
September 7th, 2012
She's a good Psychiatrist
I prefer Dr. Thein to be professional, and anyone should expect it on their very first visit, I mean come on. Yes she goes through a check list and asks you why you are there. That is expected, how else can she build a file on you that is accurate so she can help you to the full potential.She's not all smily and friendly, but she does ask questions, answers your questions good and accurately, and will take the time to explain how a medicine works in your body, and will ask you how you feel about increase/decrease meds and make you comfortable with your choices.There is nothing wrong with her telling you what you can do to make your quality of life better. Sometimes the truth hurts, noone wants to feel bad about themselves, but that is why we went to see a Psychiatrist, because something is wrong. I like her.
5.0 Rating
April 12th, 2012
5.0 Rating
May 16th, 2011
Great
Dr. Thein is definitely not the ordinary psychiatrist. She can be a tid-bit cold but in the sense that she makes you look at yourself and try to find ways to help yourself instead of just giving you the answer. When you fill out patient paperwork she is very blunt about letting you know that if you don't want her help, don't want to do what you need to do, then she will not see you. You will be wasting her time but most of all you will be wasting your own time. I was a taken aback by this comment but after going to a Psychiatrist for over 1/2 my life she is the perfect fit for me. I know what I need to do if I want to help myself and she is there to guide. Sure she tells you things you don't want to hear but she makes you realize that this is something you need to change if you want to be happy. She doesn't have typical bedside manners, but in a way that is good for her field. You don't want someone babying you and feeling sorry for you. You want someone to tell it like it is. Not sugar coated. IF you cant handle the truth as she puts it then go elsewhere. If you want a doctor that will see you, tell you what she thinks - no matter how harsh it may be - and follow the guidelines of her practice (taking your meds and showing up for appointments) then see her. I've been seeing her for a year after a doctor wouldn't see me after having a severe reaction to the meds they put me on. I've been pretty stable since and I do owe it to her attitude.
5.0 Rating
September 24th, 2010
Very Good
5.0 Rating
September 23rd, 2010
5.0 Rating
August 27th, 2010
Highly Recommended
2.3 Rating
July 1st, 2010
Not impressed
Pros:It was pretty easy to make an appointmentDr. Thein was thorough and professionalThe office is conveniently located off I-35, and in a pretty nice area of Lewisville The secretary was very sweet and helpfulCons:Dr. Thein is very cold and bluntI don't really feel like she was listening to what I was sayingI felt like she was very condescendingI told her about some medication that I had been on before but it didn't work for me...and she basically told me I was wrong and it was not that the medication was not working...it was all in my head.I felt like she rushed through the appointment to get me out of the doorShe gave me a prescription and did not ask if I had any questions...she just gave me a handout and told me to find a therapist to deal with my "issues"So, overall I think she is professional but lacks a bedside manner. If you are looking for a doctor with compassion, look elsewhere. She is somewhat less expensive (but not cheap by any means) than other psychiatrists I researched...but you get what you pay for. If your sole purpose is to get a prescription and get in and out, she is a good option. If you are looking for a doctor with sympathy, she is not it. Keep in mind that I read all the other reviews before going, and she is either loved or hated by her clientele. She is the first psychiatrist I have ever been yo so I have nothing to compare her to.I hope this was helpful.