Rate Now
Share Your Experience
Have you seen Dr. Yinghui Liu?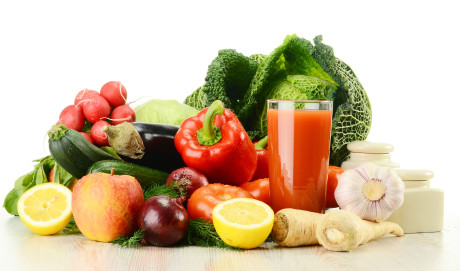 Type 2 Diabetes
Type 2 diabetes is a chronic disease in which your body is unable to maintain a normal blood sugar (glucose) level.
Quality Rating
Highly Satisfied
53 Ratings with 12 Comments
3.0 Rating
July 19th, 2017
Walked out.
4.0 Rating
October 31st, 2016
Short tempered with staff at times, other then that very nice Dr. I've noticed other comments say the same thing.
4.0 Rating
September 2nd, 2016
I truly think Dr. Liu is a very competent doctor. Her staff is beyond charming. They truly understand what patient care is all about. When I walk through the door I am always greeted with smiling faces. I have been a loyal patient of Dr. Liu's since the day her clinic has opened. I honestly believe her staff is now at it's highest performance level that is has ever been. The one setback for me personally is the way she speaks to her staff when she is trying to correct their behavior or something she does not find up to par. It may be a cultural thing that I do not understand, but I do not agree with embarrassing your staff in front of patients. When reprimanding your staff I agree you must do it firmly, but also show them you care at the same time. I leave this comment because I love my doctor and I will not change doctors until the day she decides to stop practicing. However I have seen these young ladies be reprimanded one too many times. Not only does it make them uncomfortable but it is also uncomfortable for the patients as well.
5.0 Rating
June 13th, 2016
Wonderful Staff
This past week was the first time I have ever been to Dr. Liu's office. She was not in her office but her staff was quite amazing. I really enjoyed speaking with her staff and the fact that they know what they are doing was a comfort to me.I believe I saw her Nurse practitioner, Rebecca. I enjoyed speaking with her so much because I felt like she was really listening to my problems and my concerns. Now a days a lot of dr's just care about money and that is not the feeling I got in this office. When her back office medical assistant drew my blood she made me feel completely at ease. I believe her name was Marie. She was very kind and could tell that I was nervous and took the time to make me feel less stressed. The other office staff that I would like to call attention to would be Dr. Liu's other medical assistant, Mindy. When I called to make the appointment she made it so easy for me. I asked a lot of questions because this is the first new physician I will have had in 25 years. She answered all of them without hesitation and did not make me feel like I was being dumb. She was very informative and patient. I wish I had found this clinic sooner. I have not officially met the Dr. yet but if she is anything like her staff I will gladly stay with her for 25 years. Wonderful service!
3.0 Rating
May 24th, 2016
5.0 Rating
April 12th, 2016
Nice office
5.0 Rating
July 20th, 2015
Wonderful Service
I like Dr. Liu's office. The lady in front can speak Chinese and English. That's Good! When I used to go to another Doctor's office, the front desk person always rude because my English not so good. I like Dr. Liu's Office. Her staff is so nice. They know about insurance and are so polite. Mindy, Dr. Lius front office lady help me a lot with forms . She very kind and courteous to the other patients as well. I really enjoy going to Dr. Liu's office because everyone makes you feel welcome.
5.0 Rating
June 19th, 2015
Positive Medical care
4.0 Rating
April 24th, 2015
All's Good so far, I think I have found a Great Doctor and Great Staff
5.0 Rating
January 15th, 2014
PATIENT
5.0 Rating
January 25th, 2013