Rate Now
Share Your Experience
Have you seen Dr. Yogesh Patel?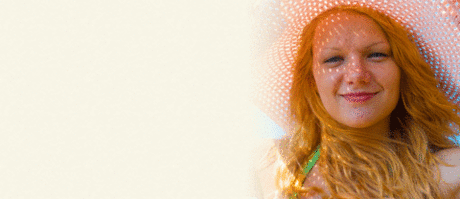 Skin Cancer
Get the facts about skin cancer, including the different types and symptoms.
34 Ratings with 13 Comments
5.0 Rating
July 1st, 2016
Pleasantly surprised
After reading his reviews i did not expect to have such a positive experience. I am 8 days post op from a hemmoroidectomy and i have had an overall great recovery. Dr. Patel and his staff were there to answer all my questions. I know many who have gone through this painful procedure and i would like to say i got lucky with Dr. Patel. Though it was painful my recovery was overall easy and the procedure went by smoothly. I do agree he is not much of a people person but his quality of work is great. His staff also responds quickly. I highly recommend.
1.0 Rating
June 14th, 2016
rude doctor with god complex
5.0 Rating
April 24th, 2016
Great
1.0 Rating
February 19th, 2016
He was rude you can tell he was busy and didn't really care. Seen him for maybe four minutes of the 2 hours I spent waiting for my pre opp appointment I seen the "student Doctor" more than I seen him. The day of my surgery I seen him for maybe 2 minutes he came asked if I had asthma and left. His nurse than told me when being discharged that I had stiches and two days later I began bleeding to than realize I had staples. My post opp appointment I waited two hours again and I was his first patient of the day 😒. Where he came in the room asked how I healed and left and sent his assistant to remove the staples.
1.0 Rating
November 30th, 2015
Find another surgeon not Dr Patel
1.0 Rating
November 14th, 2015
Dr. Patel cannot be trusted. He lied several times to my family and me regarding my diagnosis and also lied about his involvement in the management of my care. Both Dr. Patel and is PA did not order or follow-up on critical labs/imaging studies, which resulted in a major delay in my medical/surgical care. As a result, I experienced major medical complications, which will have an enduring impact on my health and quality of life.
1.0 Rating
October 20th, 2015
Beware
Beware of this Dr and his medical staff. . I just walked out of surgery for Venous vein disease today because of his unprofessional rude staff in the and horrible abrasive attitude he and his staff displayed during their attempt to work on my left leg. I was terrified. As a hockey player, Im used to injuries and pain, but it was such an unpleasant experience that I demanded that they stop immediately, asked for my records and got out of there, limping out the door. Horrible beside manner and horrible medical staff in how they treat their patients. I felt like I was in high school as I lay prepped on the table listening to them chatter to each other, completely disregarding my presence as I waited for Patel. Then I spent another 30 minutes in extreme pain after the Dr arrived and began as he poked and prodded my leg trying to get into the vein, which he declared was too small was because I hadnt drunk enough water previously. Meanwhile, I had drunk so much water the last 4 days, I didn't think it was possible to drink much more. Staff acted like I was an inconvenience when I asked any questions, like I was interrupting their gossip session. Something is not right there. Wish I had read these reviews before I went to this office. If you want to be treated like garbage by an ultrasound technician and a medical assistant who would rather talk to each other about their personal lives right in front of you and a Dr who treats you like garbage this is the place for you. Front desk staff excluded. The girls up front are lovely and accommodating. Too bad they have to work with this freak show behind the scenes. Beware. Wouldnt even give this place one star, thanks for the nightmare guys.
1.0 Rating
July 24th, 2015
Rude scheduler
Saw Dr .Patel very nice.Said I would get a call to set up operation,in a few days.! week later got call but was a cancer center with my husband.She told me to call back Monday...I did..she never return my call till wed.. Since I felt ok and was 2 weeks away from medicare I told her I would see someome closer to my house..Had a 6,000.00 dollar deducabile on old insurance..But meanwhile got sick again had to go to er.Called them back .She hung up on me.. Not caring for sick people at all. Sick every day lost 12 lbs.......
1.0 Rating
June 13th, 2015
5.0 Rating
January 21st, 2015
He Saved my life.
i was admitted to hospital last year with abdominal pain. Doctors couldn't figure out what was wrong. I have had several surgeries in the past and so two other surgeons who saw me refused to operate. On a weekend covering his partners, dr Patel came in to see me. Was very nice and talked to me, not talk down to me. He said he reviewed my ct scan and that even though it would be a difficult case he thought I should undergo surgery as I wasn't getting better. He was very thorough in explaining everything to me in detail and even called my husband at home to let him know why surgery was indicated. I was in surgery for 3 hours and dr Patel told me the next day that I had two cancers in my intestine he had to remove. He said it was a difficult surgery because of all the scar tissue it that he was able to get it all out. He was also very thorough about how he would manage the rest of my care. I understand that some people have bad reviews of this doctor. But if it wasn't for him I would be dead today. It's important to realize that doctors are not God and that they have studied hard and pledged their life to take care of sick people like myself. Dr Patel took me to surgery at 1am and worked all night and as a result I am alive to write this review today. His humility is his defining characteristic and he treats you like an equal. God bless him for giving me a second chance at life.
1.0 Rating
June 17th, 2014
a doctor without care
1.0 Rating
March 3rd, 2014
Didn't let him near you
Had emergency surgery for appendix taken out. The appendix seeped and had to be in the hospital. The night of surgery the surgeon came in while I was in pre op and asked if I had insurance in front of my fiancé told him no. Had to stay in the hospital for infection from the appendix and get meds. Was there 3 ½ days and never sow the surgeon again and my fiancé was at the hospital the whole time I was there. The primary care doctor took blood and scanned me heart. On the 3rd the nurse came and said I had to get 3 pints of blood because I was losing blood. There was never blood in my urine or coming out of my body. They said that I had blood lose in surgery. But the nurse said that my blood level was low. On one draw of blood she said I had 12.2 of blood and the next day my blood level was 6.6 and that's why they were giving me blood transfusion. During the stay my fiancé had asked about the surgeon was coming in and we were told the doctor came in at 6am on the third day with students, but we never sow or talked to him. So on the early morning 2am of the 4th day I checked myself out against medical doctor. I went home and stayed in bed for 4 days and I was still in pain. On the 5th day I went to another hospital and had to have emergency surgery again because I had blood in my abdomen. When they went in the found that the intestine were the appendix was dead and they had to cut my intestine and cleaned the blood out. The blood was old blood and new blood. The doctor had to leave me open with a sponge in me and my intestine cut. I have surgery the next day to check to check my intestine to see if they could connect the intestine or give me a bag. They were able to connect my intestine.