Rate Now
Share Your Experience
Have you seen Dr. Yoon Chun?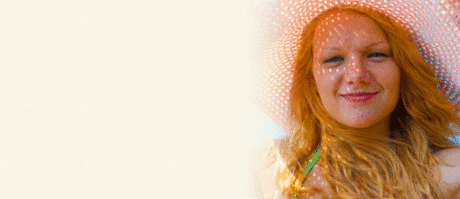 Skin Cancer
Get the facts about skin cancer, including the different types and symptoms.
Quality Rating
Highly Satisfied
80 Ratings with 29 Comments
2.0 Rating
August 14th, 2017
Mut Have Had My Surgery on an "OFF" Day
Had dble masectomy. Expanders were not placed right. So, lived in pain for close to 9 months. Told that the issue would be fixed during swap out. Now that breast, along with the pain and pulling on the muscle is far larger than the other, is obvious not symetrical and it was never "corrected" during the swap out. When addressing this issue her resolution was to correct in when my swap out was due again in 10 YEARS or would I consider just removing them? When I read the reviews here I only wish I had received someone they are describing. Instead I still cannot wear a bra for 8 hours due to the pain. Have had other Dr's "Look At Them" and have responded they never saw a reconstructed breast look that bad! So, yes, I must have been treated by Dr. Chun on an "off day" for I have been left very disappointed and discouraged with little to no resolution. I have sought other Dr.s and am in process of making and appointment to have the 2 time distorted breast reconstructed. I'm sorry, but feel I need to be honest here. If I were looking for a Dr, as I once was, I would want to know all sides.
5.0 Rating
December 3rd, 2016
5.0 Rating
July 15th, 2016
God's Work
Dr. Chun is amazing! I was diagnosed with breast cancer almost 3 years ago. She worked with Dr Dominichi for my double mastectomy. She is kind, intelligent, and skilled. I wish I could attach a picture of my breasts for whomever is struggling with cancer. You will have many tough decisions with treatment, choosing this amazing woman will be easy. I wish Dr. Chun only the best in this crazy world, she is changing lives. I feel so blessed to have met the survivor that introduced me to Dr. Chun's practice. Truly remarkable!
5.0 Rating
February 6th, 2016
Best Plastic Surgeon in Boston
Best plastic surgeon in Boston. I am from Miami, but I only get my medical care in Boston. I was told to go see her by a friend who is a doctor at Mass General. When he said that I should see a doctor from the Brigham I knew she must be good. Actually she is great. She spent a lot of time with me and I could tell that she was interested in me as a person and not just a "case". I felt comfortable with her right away. Before committing to her, I checked out her credentials--Harvard University and Johns Hopkins medical school, Mass General internship and Brigham and Women's Hospital residency. Done deal. She has been my plastic surgeon for the past twelve years and I would never see anyone else.
5.0 Rating
November 18th, 2015
Best in town
First of all, I am a little OCD, so I did extensive research before meeting with several different plastic surgeons. I picked Dr. Chun because she was the best. I was looking for intelligence, skill, and compassion, and she gets top marks for all three. In this day and age, to find a surgeon of her stature who still provides personal compassionate care is a rare thing. She provided me excellent care and I am very grateful.
1.0 Rating
October 19th, 2015
Very dissapointing
5.0 Rating
July 29th, 2015
Words cannot express my gratitude to Dr Youn S Chun , she is an amazing surgeon who did my tram flap surgery after I had a mastectomy , Its such a wonderful feeling to be able to wear a regular bra without a prosthetic
5.0 Rating
February 27th, 2015
She is wonderful
Love Her! She is kind and patient. I had a double mastectomy 8 years ago...
5.0 Rating
February 17th, 2015
She is the best!
5.0 Rating
February 15th, 2015
Very human
5.0 Rating
June 28th, 2014
World's Best Plastic Surgeon
5.0 Rating
December 24th, 2013
Highest marks
Dr, Chun is a consummate professional and a wonderfully warm person to boot. I have seen many plastic surgeons, and in my opinion, she is by far the best. I believe her specialty is primarily breasts, but I would trust her with anything she says she can do. She delivers outstanding results and happy patients.