Rate Now
Share Your Experience
Have you seen Dr. Yuriy Bukhalo?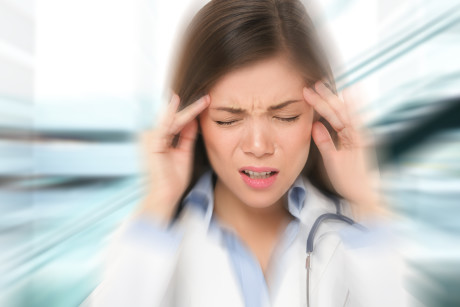 Migraine
Get the facts about migraine headaches, including the different types of migraine and migraine triggers.
Quality Rating
Highly Satisfied
69 Ratings with 25 Comments
1.0 Rating
August 25th, 2017
Epidural
5.0 Rating
June 13th, 2017
Very Satisfied
5.0 Rating
June 9th, 2017
From the moment I entered the office and went to front desk I felt that I was going to receive good care. The receptionist seemed very aware that I was in great discomfort and pain. She assured me that I would be helped. From that point on each person who spoke with me gathering necessary information was very reassuring telling me the Dr. would help me thru this After Dr.Bukhalo came in to consult with me he was not only well informed re my situation but also had a plan for treatment. I felt very confident and was ready to follow his plan. And follow his plan I have done knowing if issues arise again I have immediate help available. I am glad that I was referred to this very caring and Kind Dr.
5.0 Rating
April 26th, 2017
Best in his field!
Dr. Bukhalo is highly knowledgeable, thorough and cares very much about treating my issues effectively. Not only does he have the best bedside manner, he listens to my concerns and questions and either has an answer or finds it. His follow through is excellent. His staff is wonderful as well. Occasionally I wait a bit but am happy to as I know he is taking the time needed with everyone as he does with me. I wish Dr. Bukhalo could serve all my medical needs!
5.0 Rating
March 8th, 2017
Excellent Care and Concern for patients
5.0 Rating
February 27th, 2017
Dr. Bukhalo- a great pain management physician
I have seen dr. Bukhalo for the last five and a half years for my pain management needs. I have found him to be very conscientious and he takes wonderful care of me. He takes the time to find out exactly what kind of pain I am in and where it is located. He then prescribes the medication I need or does the necessary procedure that will relieve my pain.
1.0 Rating
August 13th, 2016
EXTREMELY DISAPPOINTING
Don't think I have ever left a review but, felt compelled to. I like to give people the benefit of the doubt but unfortunately I will never, ever return to this office. I went to Bukhalo's Office initially then left for a period of time and then returned as I couldn't find a pain Dr. to deal with the fall out and intense pain following multiple cervical fusions. The staff is first - unfriendly. This place is similar to a factory and folks are shuffled in and out. On one of my earlier appointments - I waited 2 HOURS. A lady walked in with no appointment - they took her before me and left me sitting. Totally unacceptable. There were a minimum of 8 people waiting if not more. It is extremely overbooked and there is not sufficient enough time spent with patients. I have had multiple epidurals and facet injections. Upon my return (which he was coming out of another epidural) and spent no more than 5 minutes with me before shuffling me off to an unscheduled epidural that I did NOT want. I would like to pursue other options. The injections are obviously not working (following 4) and a different approach needs to be taken. Again, not enough time spent discussing that -- pushed into another room and that was the end of the discussion. Pain Drs. are a dime a dozen and unfortunately I still haven't found one -- 1) to listen and 2) provide personalized care. I was subjected to an immediate drug test -- which is fine as I have nothing to hide and take my pain meds as prescribed. They treat you like you are doctor shopping. I take no more than two pain meds a day and suffer thereafter using an ice pack or laying down or using a pain patch. I was told I would be up to 5 pain meds a day in no time. I specifically said I am not doctor shopping and take my meds as prescribed. At this point, I am still in search of a pain Dr. that will listen and provide another approach. I would have given that office no stars but that was not an option so I will leave it at 1.
5.0 Rating
July 25th, 2016
Dr. Yuriy Bukhalo is Wonderful Doctor with great Staff. After special treatment I walked out of the office with no pain and that lasted 2 months, so I could prepare for my hip joint replacement. He answered all my questions and made me feel good. I never had any difficulty getting an appointment, even when I had an urgent need to be seen. His office is very well run. Dr Yuriy Bukhalo is simply the BEST! I
5.0 Rating
January 12th, 2016
5.0 Rating
October 6th, 2015
5.0 Rating
July 22nd, 2015
Happy long term patient