Rate Now
Share Your Experience
Have you seen Dr. Yvette Ans?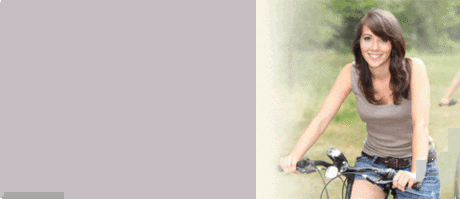 Endometriosis
Get the facts about endometriosis, including symptoms and parts of the body that may be affected.
53 Ratings with 16 Comments
4.0 Rating
December 1st, 2016
Very disappointed
I love Dr Ans as a doctor. But very disappointed how it ended after being her patient for about 8 years. She left my insurance. I was notified 2 weeks before. Since I found out. Called to know what I have to do for my medicine refills. Spoke maybe 4 times to someone in her office, left messages on answering machine. Sent emails. Nobody got back to me. Finally today I call, they answered me got to go to a new Dr for refills. So even though I had my complete check up not even 6 months ago, well got to do it again if I want my new refill.... I have cancer history. So I guess I can't wait. Just you should know. Very sorry to have to change Dr Ans. And this way.
1.0 Rating
November 21st, 2016
3.0 Rating
December 2nd, 2015
Good doctor, bad staff
Dr Ans is wonderful and caring. However, one of her staff at the front desk is very difficult to deal with, when I asked her to do something (test result, appointment for surgery.....) she says that she'll talk to the doctor but she never did. It would take forever to have anything done at the office. Dr Ans is good but I'll change doctor next year just because I can't put up with that one staff member.
5.0 Rating
November 20th, 2015
5.0 Rating
June 2nd, 2015
3.7 Rating
January 16th, 2015
Dr. Ans is a Great Doctor. She spends good quality time answering questions and gives excellent care to her patients. I have been a patient of hers for several years. The one complaint I have is the Main staff Member she continues to have working for her. Very rude to the customers. It clearly is obvious this person lacks customer service skills in full. Each time I have been greeted by her it hasn't been pleasant. I requested a copy of my records from the office and was told it would take about a week to receive them. I made 3 trips to try and get copies of my records and they were never ready. Then 3 months later......I receive a call from the snotty woman behind the desk. She had called to tell me 3 months later that my records were ready to be picked up, when I said I didn't need them, anymore because too much time had gone by, she got nasty and tried to pass blame on me. Typical South Floridian, Nasty and never takes accountability for their own actions. NO Customer Service skills ,WHATSOEVER. I recommend Dr. Ans make some changes to her current staff. The other girl, I believe speaks Spanish and is very customer friendly! She really needs to be at the front and center greeting customers with a smile not an attitude and a sour puss face.
1.0 Rating
January 7th, 2015
Patient for 5 years
Dr. Ans is wonderful. Her staff however is all over the map and some of them are rude and disrespectful. Very long wait times in the office. She has a new gal there who is really nice and Treva is as well, but one staff member is very unprofessional. When I see her next week I will let her know. I only rate as a 1 due to one staff member. I would rate -0 for the staff, but it's only one staff member that is the issue.
5.0 Rating
June 14th, 2014
Patient for 22 years!!! Not anymore!!!
Dr Ans has been the only OBGYN that I have been to , since 1992! 22 years!!! I really like her as a Dr. I truly think She's the best, however, a few days ago I'm questioning my opinion of her and her policies!! Her office staff though is a complete nightmare! I actually called for an appt. and was on hold for 12minutes then to be told to please hold again! I'm 46 years old, and in the past 3 months I had to cancel 2 appts. because of my menstrual cycle...of course, you really cannot get "checked" during your menstrual cycle, so you would assume that changing an appt is really no problem at all! Well, I had to cancel my first appt due to the fact that I started my menstrual cycle 6 weeks late! My 2nd appt was cancelled due to having to fly out of town on an emergency, and my 3rd appt was cancelled due to my menstrual cycle came in 3 weeks!! Being the age that I am, I really do not get it every normal anymore!! It's "whenever" now!!! Well, after calling the office and being on hold forever I was told that Dr. Ans can no longer be my Dr anymore!!!! Her office staff said that they told me the "office policy", which I'm still trying to get a copy of...Well , they NEVER told me a thing about "3 strikes and your out"!!! The office staff told me that every time I cancelled they stated to me that 3 cancelled appts and she cannot be your Dr. anymore, ever!!!! I was never ever told this and am really wondering if Dr. Ans knows about her staff not advising me of this!! This is very very upsetting to me!! I asked the office staff about it and they in turn said that this is what Dr. Ans has stated after they put me on hold.. I cannot believe that after all of these years that a Dr., especially a OBGYN can just quit seeing you after you 3 cancelled appts, and 2 are due to a menstrual cycle!! I guess she just does not need the patients anymore...and to tell you the truth, after hearing this I wouldn't even want to return! Still waiting for a copy of the office policy.. Has this ever happened to anyone, Or has anyone ever heard of this policy in her office??
1.0 Rating
August 8th, 2013
Bigges Misatake Ever
About 2 years ago I went to Dr. Ans to have my tubes tied. After the surgery I didn't feel better and was getting worse daily. Shortly before I went it for my 2 week checkup I started getting morning sickness symptoms. I called her office and was told that it was "physically impossible" to be pregnant. SURPRISE...BOTH Dr. Ans and the outpatient surgical center completely missed that I was almost six weeks pregnant during the surgery. I was told they performed a urine test on me, but I don't believe that because being a woman who historically suffers from severe morning sickness due to hormone elevation, I find it hard to believe that the did a pregnancy test. Even a pregnancy test from the dollar store would have been better than whatever they used, I was completely traumatized by the whole experience and was forced to terminate the pregnancy because of the exposure of the various medications I was taking because of the pain post surgery had compromised the fetus. I wouldn't let his doctor treat my dog. To top it off, after the surgery, her office manager called me wanting more money for the botched surgery. It's two year later and I still find myself in disbelief over her incompetence. If I were a potential new client, I would call another doctor and bypass her. She shouldn't be practicing in any state.
3.7 Rating
July 29th, 2013
I have no problem with Dr. Ans. Her bedside manner has been great and she takes the time to answer questions in detail. If you don't ask she can't tell. Dealing directly with her is fine, HOWEVER her staff is another story. Getting appointments, information, prescriptions or follow-ups are a nightmare. The receptionist needs serious people training.
5.0 Rating
July 2nd, 2013
1.0 Rating
June 12th, 2013
Doesn't take Medicare
A couple of years ago, my mother insisted on seeing a female Gynecologist for a needed visit. This was the only office in our area that was accepting new patients. Dr. Ans does not accept Medicare or Medicare supplements. We had to pay the bill ourselves on the spot. Dr. Ans prescribed medication for my mother's infection and it gave my mother a rash. The second visit to look at the rash cost $94. Totally insane. Lots of better OB/GYNs out there - both male and female, that do take Medicare and Medicare supplements for older women.
Nearby Doctors

Dr. Yvette Ans is similar to the following 3 Doctors near Hollywood, FL.