Rate Now
Share Your Experience
Have you seen Dr. Yvette Smith?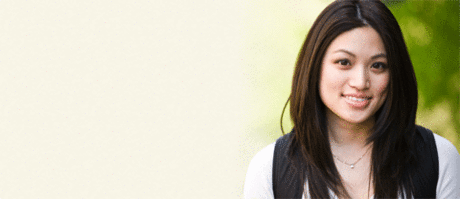 Birth Control
Get the facts about birth control so you can decide which type is right for you.
Quality Rating
Highly Satisfied
32 Ratings with 14 Comments
5.0 Rating
March 10th, 2016
Dr.Smith is Awesome!
4.0 Rating
June 21st, 2015
I was referred to Dr. Smith from a patient of my from Dental office I use to work. She said she was great and that she specialized in treating Fibroid. I was disappointed in her bedside manor I felt rushed not heard felt she was really not interested in getting to know me as a new patient. I gave her a second chance by going back for a follow up visit hoping maybe she was just having a off day but no such luck she had the same demeanor during my first visit. I will try another Dr in the same practice . I am looking for a Dr who is knowledgeable caring concern about my health and for someone who will make me feel comfortable and at ease.
1.0 Rating
February 10th, 2015
Unhappy about a point: Listeria
Note: This was several years ago, so the practice's standard may have changed. I was pregnant with my third child. Dr. Smith handled the pregnancy testing and subsequent info talk. When she was done, I asked her why she hadn't discussed Listeria among the do's and don'ts. Her response was shocking: Oh, we don't discuss that with our mothers because it's so rare, and we don't want to make them fearful. I almost fell out of my chair. Listeria infection has flu-like symptoms, and while sometimes it causes birth defects, most of the time it outright causes a miscarriage. It's a food-borne illness, with simple steps to reduce chances of catching it: avoid deli meats and soft cheeses, and be sure that all fresh produce you consume is washed thoroughly first. Given the severity of its consequences for pregnant women, and the simplicity of precautions to take, I was both infuriated and shocked that she (and their practice, from what she said) don't discuss it with pregnant women. Later that week, there was an announcement on the radio of a recall for a grocery chain's deli meat---infected with Listeria. If you search, you discover that food contamination with Listeria isn't nearly as rare as Dr. Smith said it was, and given the consequences to a pregnancy from this type of infection, and the simplicity of the steps in trying to avoid it, I felt it was criminal that this practice *didn't* warn pregnant women about it and give instructions on how to try to avoid it.
5.0 Rating
January 6th, 2015
Great doctor!
5.0 Rating
September 10th, 2014
Patient
5.0 Rating
October 21st, 2013
Excellent Doctor/ Excellent Staff Except for One: Beware of Nurse Beatrice.
Until today, I have had an overall positive experience with Dr. Smith and staff at the Meridian Mark location; however due to the unprofessionalism and blatant rudeness of staff nurse Beatrice, I will not return to this place. She is rude, pushy and inconsiderate; in addition, her attention span/ basic level of comprehension is sub par for someone in her position. When a nurse asks the same question several times within 30-45 second increments, it stands to reason either she's incompetent or sampling the meds with which she's in contact. In addition, I called the office to discuss information pertaining to my test results, and go figure, she happened to be the nurse with whom I spoke. When she tried to schedule me for a follow up visit, I declined because I wanted a second opinion, and her response was a snarky: "It looks like someone isn't going to get paid!"
5.0 Rating
February 8th, 2013
I had a horrible experience with a previous Doctor and avoided going for a year. A friend referred me to the practice Dr. Smith works for and said pick any one they are all great. I selected Dr. Smith after reading the bio on the website and she has not disappointed me. She is very caring, informative and takes every effort to make you feel comfortable and valued. That is a rare quality this day. Her front staff is also professional and courteous, and I have the feeling that everyone is treated the same. Hope this review helps and good luck.
5.0 Rating
June 21st, 2012
She's a great doctor
5.0 Rating
August 11th, 2011
5.0 Rating
February 26th, 2011
She's the best
5.0 Rating
November 23rd, 2010
Caring, compassionate and highly knowlegable
I've been going to Dr. Smith for nearly a decade for my gyno care. She also diagnosed me with Polycystic Ovary Syndrome (PCOS) and works with me to manage the syndrome and provide insight to improve fertility. She spends a good deal of time with me during my exams and takes the time to thoroughly answer all of the questions I have. She makes me feel very comfortable and has a warm disposition. She is fantastic!