Rate Now
Share Your Experience
Have you seen Dr. Yvonne Prioleau?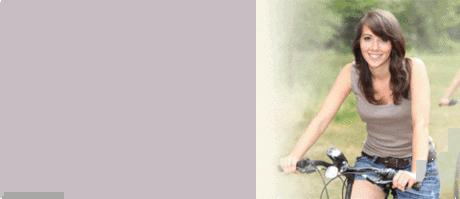 Endometriosis
Get the facts about endometriosis, including symptoms and parts of the body that may be affected.
Quality Rating
Highly Satisfied
44 Ratings with 16 Comments
5.0 Rating
August 25th, 2015
1.0 Rating
April 19th, 2014
Nonchalant
I went to her on my first pregnancy, she didn't give me enough information. She brushing you off sometimes seems extremely exhausted. My delivery was terrible she gave me episiotomy which ended cutting into my anal and vaginal muscles. When I asked her about it she acted like she doesn't understand what I'm talking about. Now I went through 3 surgery trying to reconstruct everything. Be careful this doctor is reckless especially in complicating situations.
5.0 Rating
August 15th, 2013
3.7 Rating
March 4th, 2013
Office visit
Dr. Prioleau is an excellent Dr. but she doesn't have much time to spend with you because of the number of patients. On my last visit I actually had an intern take care of me because I didn't want to wait any longer. She was good so I had no problem with her taking care of me.The staff is friendly enough but the way they handle urine (cups in bathroom, writing your own name on them) seems a bit unprofessional to me. The waiting area is a bit messy as well. Still I would recommend this doctor.
3.7 Rating
December 13th, 2011
Great Doctor - Awlful Office Enviroment
I would also recommend Dr. Prioleau. She is gentle and easy to talk to. I consider myself a patient person however, I was put to the test at my last appointment. My 1 hr 5 minute wait gave me nothing but opporutnity to elvauate the conditions of the ventilation system; carpeting, old dirty window treatments and walls. I was amazed that the University had not updated this building. Writing your own name on your urine sample in a magic marker, not cute. She's such a great doctor but time managment is not her offices best quality. Also, the staff needs get together and clean up if the University can not. A full makeover needs to be done IMMEDIATELY!!!
5.0 Rating
August 24th, 2011
She's the Best Doc
2.3 Rating
June 23rd, 2011
Bad first impression
I came to see Dr. Prioleau because I was able to get an appointment with her very easily.Similarly to the other patients, I was also surprised when I saw that state the waiting room and the exam rooms were in. The place is very messy, sample cups for urine tests are stored in the bathroom and there is no cap to put over the cups after you give the urine sample. The waiting period was extremely long. When I finally saw Dr. Prioleau she was nice and friendly, but I too had the feeling that she is trying to rush me out of the room. She hardly gave me any information about the pregnancy and only volunteered some information after I asked her specific questions. This was particularly disappointing; this is my first pregnancy and I get most of my information about it online so I was looking forward to some professional guidance.I told her that I am worried about nutritional deficiencies and she said the topic will be examined in some blood tests that she gave me. However, the person in the lab said none of the tests that were ordered were for blood chemistry.
2.3 Rating
February 9th, 2011
I was completely surprise by the condition of the wating area of the office. Papers and pamplets just sprawled on the tables and overall the area was unkept. This was an initial visit and my first time meeting Dr. Prioleau and although the main intake assistant was personable and professional, the medical assistant appeared cold and rarely gave eye contact while entering and reviewing my personal history. Once I was placed in a room, I was tempted to leave as the room was so cramped with papers and containers for disposables that I wondered if the room I was in was meant for storage...not to mention the curtains supported by push pins. A very unwelcoming environment for any patient, let alone a new patient coming for her annual gyn appointment. As Dr. Prioleau enetered the room, she greeted me professionally and reviewed my papers and quickly asked questions in order to complete the exam. As she started, I noticed the examine tools came from under the table where I was lying. I prayed that they were sterile. In a matter of what seemed like two seconds, Dr. Prioleau was almost out the door. She appeared rushed and not open to questions. She was almost out the door when I asked, "how will I know about the results of my pap". She handed me a business card and told me to "call that number (referring to a phone number on a business card)after ten days" and was out the door. I immediately felt like just a number to her and thought how unprofessional. I waited about five days and called the number and according to some strange voice of which I had no face to face connection in the office, asked me for my birth date and confirmed my doctor after proceeding to announce my results.To this day, I still worry about my results. Due to my experience with Dr. Prioleau and her office staff, I have scheduled another annual appointment with another OB/GYN. Unfortunately, my insurance will only cover one annual OB/GYN appointment but it's worth it to me to pay cash the second time around because I want to feel secure in the service and the outcome/results of any doctor's office visit.
5.0 Rating
January 13th, 2011
Great Doctor
1.0 Rating
October 12th, 2010
3.7 Rating
June 4th, 2010
Would reccomend
I was refered to Dr. Prioleau by a previous patient. Making my first appt. came with ease. The lady whom I booked my appt. with was very professional and curtious. Sometimes waiting to see the doc can be a little time consuming. Overall my personal experience with Dr.Prioleau was a great one. I've really grown an attatchment to her throughout my pregnancy. My only dislike is the time spent with her. Sometimes you feel a little rushed. Last but not least there tends to be a lot of trainees in the office(medical assistants) who will depending on your mood be a little bothersome, but you gotta start somewhere right? Overall Dr. Prioleau is a great doctor, who is easy to talk and get long with, and I would definitely reccomend her.
Nearby Doctors

Dr. Yvonne Prioleau is similar to the following 3 Doctors near Philadelphia, PA.