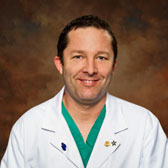 Is this you?
Claim profile
Dr. Zachary Hale George MD and FSCAI is a male Internist, has 11 years of experience and practices in
Internal Medicine

,

Cardiology

,

Cardiovascular Disease

, and

Interventional Cardiology
.
Video profile
License & Identifications
A medical license is required for a doctor to practice medicine in a particular state. Requirements vary by state but most require, at a minimum, post-graduate training in the doctor's specific specialty. An NPI number is a national identifier unique to an individual health care provider and is managed by the Center for Medicare & Medicaid Services (CMS).
Learn more about Dr. Zachary George:
View the full profile to get information on:
Qualifications
What's important to you
---
View full profile
Patient Reviews
The overall average patient rating of Dr. Zachary George is Poor. Dr. George has been reviewed by 1 patients who have provided 1 comments. The rating is 1 out of 4 stars.
Specialties & Research
Dr. Zachary George, MD, FSCAI is board certified in Internal Medicine, Cardiovascular Disease, and Cardiology.
---
More Specialties & Research
Affiliations
Dr. George has 19 hospital affiliations:
Greer Memorial Hospital formerly Allen Bennett Hospital
Hillcrest Hospital
---
More Affiliations
Accepted Insurance Plans
Dr. George accepts these health insurances in at least one office:
United Healthcare - 2 plans
Medical Mutual of Ohio - 2 plans
Blue Cross Blue Shield of South Carolina - 2 plans
Humana - 2 plans
Cigna - 3 plans
Aetna - 2 plans
Great-West Healthcare - 2 plans
---
More Accepted Insurance
Additional Information

Where does Dr. Zachary H. George practice?
Dr. Zachary George practices Internal Medicine, Cardiology, Cardiovascular Disease, and Interventional Cardiology near Greenville, SC.
Additional practice locations include: Anderson, SC and Simpsonville, SC.
See Greenville Internists and Greenville Cardiologists.