Rate Now
Share Your Experience
Have you seen Dr. Zahid Imran?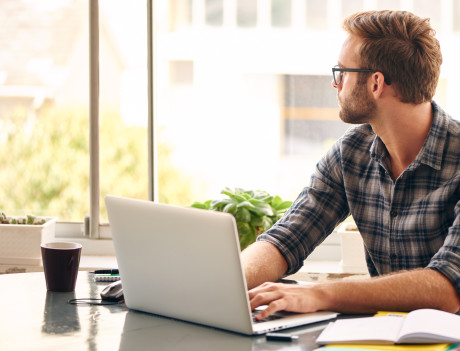 Adult ADHD
Get the facts about attention deficit hyperactivity disorder (ADHD) in adults, including the different types and symptoms of each.
44 Ratings with 18 Comments
1.0 Rating
October 21st, 2014
Shame
This man is a pill pusher and due to his poor choices has forced several clientele into detoxification and or rehab forcing them to abandon successful lives. Thanks for wrecking any sense of stability. The only positive was his knowledge of pharmacology. Other than that, he can pat himself on the back for ruining so many.
5.0 Rating
March 17th, 2014
great support mechanism !
Dr.Imran have a great doctor and support mechanism for me and my girlfriend. Being a veteran doesnt give you that much strength to cope with your own problems as having someone like this doctor. After my girlfriend died i thought my life was over, nothing could be better again and even thought of suicide. But under his treatment and support, i gradually saw the difference. And finally got back to the life i thought i would never return. Keeping it short, i would recommend him to anyone with mental issues. His office staff is great as well.
5.0 Rating
February 19th, 2014
Savior of life and soul
The fact that i am writing this review about dr.imran is a miracle in itself. Me and my wife have been long time patients of dr.imran and he basically saved my family. He has always been quite forth coming and courteous despite me being rude to him on numerous times. He not only ensures best possible care for his patients at his clinic but also strives to improve their lives outside the clinic, in the real world. I have been stable and functional on his therapy for the past few years now and would continue to have him as my family doc. I would certainly recommend his expertise to others in need. God bless him.
5.0 Rating
February 15th, 2014
Angel on earth !!!
5.0 Rating
December 2nd, 2013
best psychiatrist in Town
I was recommended by a friend to consult him for a family member who had not responded well to previous attempts to get him help. Dr Imran had a remarkable job of convincing him that he needed help and came up with a treatment plan that worked. It was nothing short of a miracle. That was exactly what my friend called Dr Imran when she referred me to him and I totally agree. Since then a number of other doctors that my family member consult for medical issues remarked about his professionalism and expertise. He is changing lives of people for good.
5.0 Rating
September 28th, 2013
Great doctor
I have been to so many shrinks starting from middle school on into my thirties! He os the first doctor to explain medications to me, takes time to listen, and change my medications when they arnt working. He helps patients that don't have money and prefers to give you samples whenever he has them so you don't spend big money on expensive prescriptions! I plan on seeing this doctor as ling as he'll see me. Great doc!!
1.0 Rating
May 10th, 2013
2.3 Rating
September 4th, 2012
Dr. Imran is a very pleasant person and spent considerable time with me on my first visit. However, likes to talk too much and crow about his accomplishments. During this visit, he must've spent two thirds of the time talking. I would characterize this visit more by what was not asked and answered. Without knowing me or my background or the even reasons I suffer from major depression, he recommended an increase in my current meds, even over the recommended dose.I won't be going back for a followup visit.
5.0 Rating
October 29th, 2011
Experienced
Overall I've had a very good experience with Dr. Imran. Sometimes his office is busy however he never rushes through patients. He seemed very experienced in the area of my conditon. He always gives me great advise on how to deal with the every day struggles my condition can present. He's not like other doctors I've seen who either don't want to see someone with my condition or want the patient to get a medical education in order to recieve treatment. Thank You Dr. Imran
5.0 Rating
October 13th, 2011
Easiest to talk to