Rate Now
Share Your Experience
Have you seen Dr. Zaki Moin?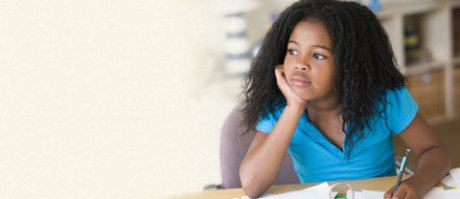 ADHD
Attention Deficit Hyperactivity Disorder (ADHD), including the different types and who gets them.
26 Ratings with 6 Comments
1.0 Rating
August 21st, 2014
Not impressed with Dr. Moin!
I was seen by Dr. Moin when my regular psychiatrist was out of the country. I have never seen a doctor that was so frustrating to deal with. If you are going to treat Americans, you should have some basic knowledge of American culture. And the last thing I had to have Dr. Moin do is fill out my disability certification. My work kept sending it back because he left a lot of fields blank. I couldn't get my disability compensation until it was complete, fortunately I received my annual bonus around that time or my cash flow would have been in a world of hurt.
5.0 Rating
August 4th, 2013
2.3 Rating
January 30th, 2013
Rude staff
Dr. Moin is ok, he could spend a bit more time with me, I felt like I'm rushed out after the usual hi how's everything going for you today routine. The major complaint is the staff, very rude and condescending, but the woman I talk to on the phone is the worst, very rude. I'm searching for another doctor solely because of the staff, they are terrible.
5.0 Rating
April 3rd, 2012
Excellent!!! Reassuring!! Helpful!!!
I started going for postpartum depression and ADHD. He knows a lot about the right medicine for you to take. He prescribed perfectly and I am very happy with my result. He request follow ups to make sure that everything is working, and gives you advice on what you need to do outside of just taking medicine. Like a whole program. I have referred him to 4 others and they are pleased as well. I did not give bad stars on the wait time due to the fact that he will spend the necessary time with each individual instead of kicking patients out of the door. The office staff does not appear very happy, but really how would you feel looking at that all day everyday.
1.0 Rating
June 15th, 2011
WAY Overrated
I was a patient of Dr. Moin for a total of 8 appointments before I came to my senses and moved on. Out of those 8 appointments, only once was my wait time under and hour (still 45 min). The final straw was when after I had been sitting there for 45 min I found out that the lady next to me was also waiting for Moin and had the exact same appointment time as me. As it turned out FOUR other people in the room were ALSO waiting for Moin and were scheduled at the same time as us. I quickly asked for a refund to my CC and left the building. His practice of scheduling SEVERAL patients at the same time in and effort to increase profits while being completely unconcerned about THEIR time is completely unprofessional. On a separate occasion I had been waiting for 25 minutes when I overheard the receptionist tell another patient that Moin wasn't even in the building! Soon another Doctor came out and began asking if we wanted HER to see us, due to the fact that there were SO many people waiting for him. 30 minutes later when he arrived he began rushing people in and out to "catch up" with the normal 3 or 4 scheduled patients. I think my total time in his office once called was around 15 minutes before he scribbled a script and sent me on my way. He didn't hear a word I said. I don't think I was ever in his office longer than 30 min.What's amazing is the sign in front stating that if you fail to notify THEM on time about a appointment cancellation YOU get fined. $75 please. Crazy. If you are considering seeing this doctor I would SERIOUSLY reconsider.
5.0 Rating
April 16th, 2010
3.0 Rating
January 30th, 2017
5.0 Rating
August 12th, 2016