Rate Now
Share Your Experience
Have you seen Dr. Zeba Sami?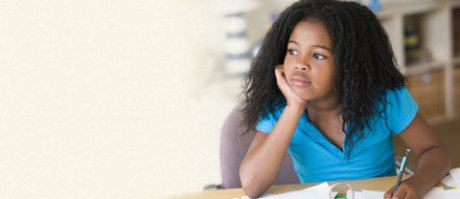 ADHD
Attention Deficit Hyperactivity Disorder (ADHD), including the different types and who gets them.
31 Ratings with 11 Comments
2.0 Rating
April 16th, 2017
Do not ask her any questions!
Dr. Sami does not like when you question her about the medications she is prescribing fot you. She refuses to answer any questions about a medication that another doctor has prescribed for you, even if you are concerned it has bad interactions with one she has prescribed. She does not ever ask if you sre have any problems with the meds she prescibes. She talks to adults as if they are children.
5.0 Rating
July 12th, 2016
1.0 Rating
November 30th, 2015
5.0 Rating
August 31st, 2015
1.0 Rating
May 27th, 2015
Terrible, Terrible. Do NOT see this 'doctor'
I was switched to her after my ongoing Psychiatrist retired. I had seen him for years within the county health system and regularly received medication for ADD. My career was that of clinical social worker. I have been in prison. First thing she said was 'I work, have worked for Corrections.' She then said she does not rely on other doctors evaluations yet goes to Psych. documentation from the prison system and says, 'you don't have ADD because these corrections doctors say you don't and you weren't diagnosed as a child. When I asked about my previous doctors notes and extensive eval. done by psychologist she discounted them. When I stated I have been a patient here for years, gotten medication for years here she said I could request to see another doctor. When I asked about suddenly being denied medication she continued to point out I can see another doctor. I continued to ask about being suddenly denied medication(5 times). She finally said she would write a script for 2 weeks. She asked NO questions about symptoms, how I was doing currently, what difficulties I may have...NO questions that would enable her to make 'my own diagnosis.' Absolutely no questions on my day to day functioning. I will add that I never abused medication nor have I been problematic for this agency. DO NOT SEE THIS PERSON
1.0 Rating
April 28th, 2015
2.3 Rating
May 22nd, 2012
Waiteing 2 hours for a 5 minute appointment...
The office here is usually crowded with people, sometimes quiet, sometimes yelling, talking to themselves, or talking/yelling on the phone. Sometimes there are kids literally running around.I have waited as few as 20 minutes and as long as 2 hours. The times I waited 2 hours, there were patients who had waited as long as 4 hours. Fortunately, the average appointment here is 5 minutes. In and out. She takes you back, reads your file (or if pressed for time, asks you why you're here), and asks if you are feeling the same. Then you get a prescription renewal sheet and you're out. I am sure she sees literally hundreds of patients a day so I don't expect her to remember me or anything about me without notes, and I am grateful to be in and out, so I don't mind that she rushes people out. Saves me time. My average time with psychiatrists when I had insurance was anywhere from 30 minutes scheduled to an hour.
5.0 Rating
August 25th, 2011
Rude office staff
The office staff is rude. Most times I have to wait a few minutes at the glass window until they acknowledge my presence and slide open the glass window. They are unpleasant, and they carry on as if you are a bothersome to them when making an appointment.Otherwise, Dr. Sami is great, although, you have to wait well past 20-50 minutes of your scheduled appointment 'til she comes into the lobby to call you into her office. I feel Dr. Sami listens and is very caring considering that she is very busy and has to rush you out in order to see her next patient.
2.3 Rating
June 10th, 2011
Terrible Area
Her office is located in a not so great area. Waiting times were unbearable! She did help me out when funds were low and was able to give me some trial pills on some medications, which was kind of her. My issues with her was driving all the way to her office and waiting there for 45 mins to an hour just to talk to her for 5 mins. Talkign to her was very distracting as she would make agreeing noises every second as you talk. It seemed as though she really didn't care how you felt on the medication and would randomly make decisions out of the blue and suggest another med. Very odd and I stopped going because it felt so impersonal and like I was wasting her time.
1.0 Rating
September 22nd, 2010
Stay away!
I went to her feeling fine and just needing med management after losing anther doctor I was happy with. Immediately she changed my medications even though I was doing fine on the ones I was taking. She didn't like my previous combo. After several weeks and several changes to "try" different meds I ended up in the hospital all screwed up and with the wrong NEW and WRONG diagnosis. Also, she only spends 10-15 minutes with you. She is known as a pill pusher, too.
1.0 Rating
November 3rd, 2009
She hates to wait...well...so do I
Honestly, I couldn't tell you how Dr. Sami is as a doctor. When I first called to make an appt. I was told by the receptionist "be early, she HATES to wait. Don't be late!" Um...okay.So I arrived early, filled out my paperwork, and waited....and waited. My appointment time came and went and there were still three other patients for Dr. Sami ahead of me. I inquired how much longer it would be and I was told 15 mins. 30 mins goes by and I realize that the three ahead of me are still sitting there.I ended up leaving and will be looking elsewhere. I find it pretty funny that she obviously instructs her office personel that she "hates to wait so tell them to come in early" yet her time management skills are so obviously skewed.
1.0 Rating
June 17th, 2017
Nearby Doctors

Dr. Zeba Sami is similar to the following 3 Doctors near Elm Grove, WI.