Rate Now
Share Your Experience
Have you seen Dr. Zeiad Fakhouri?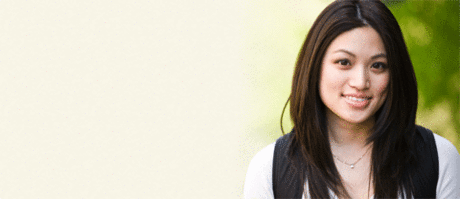 Birth Control
Get the facts about birth control so you can decide which type is right for you.
69 Ratings with 22 Comments
1.0 Rating
September 21st, 2016
Circus
This office is like going to the circus. The girl at the front desk is a clown and then throws you into the lions den! The Dr is the rudest most degrating human being I have ever met. You leave the exam room and the clown at the desk doesn't even know what to do. I think she's used too much bleach on her hair and it destroyed her brain cells.
1.0 Rating
September 8th, 2016
5.0 Rating
September 3rd, 2016
Good Experience
5.0 Rating
August 30th, 2015
I suggest that anyone who needs help visit Dr. Fakhouri
Good, I'll text you when I'm on my way. I would like to thank you for talking with me today. I can't express enough to you how much you have helped me so far in my recovery. I have no family in this area and I don't really have any friends beyond co-workers either. I can tell you're not in it for just the money, you really care about people and their well-being. I believe in God and I truly believe it was in his plan for me to find you in my search for help. You saved my life. I promise you your effort and time with me will not go to waste. I will continue to be honest with you no matter what. I've already told you things I don't share with anyone, even my wife. You're a good man Dr. Fakhouri and I hope you sleep good at night knowing you can have such an impact on people.
5.0 Rating
August 24th, 2015
5.0 Rating
July 27th, 2015
Hope for the best
On my way to his office now - my suboxone Dr left her office abruptly I need a new new sub Dr asap ! Been on it for 7-8 years and it literally saved my life...hope this won't be one of those drs that likes to minimize my addiction just because I'm doing so well..
5.0 Rating
February 23rd, 2015
5.0 Rating
October 31st, 2013
Excellent and caring
5.0 Rating
May 4th, 2013
Smart and Caring
I have to say this after just seeing him today. He helped me cope and treat my "lifelong anxiety" that, before meeting this doctor I was struggling with addictictiv medications like xanex. He managed to get me a reasonable plan to come off these medications, and referred mr to the right therapist. I just took the medication that he also gave me today, and for the first time in my life I feel relaxed. Best of all, I dont need to worry about being hooked on drugs any more. I actually feel so much better, I actually cried from joy! I love this doctor. I cant wait to see him soon and thank him.
1.0 Rating
March 27th, 2013
worst dr should not have a license. save yourself the trouble find someone else.
First of all the staff is horrible. The nurse is mean and rude, the secretary takes DAYS to get things done. After waiting an hour and you finally get to see him, he is very rude, not caring and rarely listens to you. If you are going to see him for suboxone don't bother. He doesnt like to give it, and will put you in such a low dose you are sure to relapse or go through horrible withdrawal. What dr gives 2 or 4 mg? Someone that doesn't care about his patients or who knws nothing about addiction. I have heard from other patients and i know bc he has done it to me that he is verbally abusive. I could go on and on about what he has done the short amount of time ive seen him,but id hate for anyone to go through any of that. Doctora take an oatht do no wrong, he was obv not serious about it.
1.0 Rating
March 11th, 2013
Horrible
HE'S HORRIBLE. He is verbally abusive, always late!! Don't go to him he's no good
1.0 Rating
February 17th, 2013
Worst doctor around
Rude, uneducated, untimely (1 hour+ wait everytime), know-it-all, does not listen, should definitely not be a doctor.