Rate Now
Share Your Experience
Have you seen Dr. Ziad Mamish?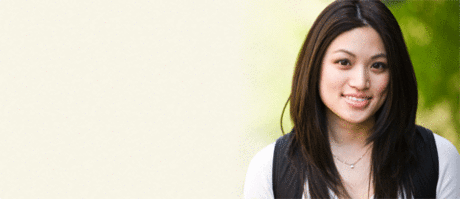 Birth Control
Get the facts about birth control so you can decide which type is right for you.
62 Ratings with 24 Comments
5.0 Rating
August 27th, 2016
5.0 Rating
January 26th, 2016
2.0 Rating
August 20th, 2015
There is a serious problem with the appointment scheduling and wait times. Plus got notices three separate times once to reschedule the same appointment to some random time they choose with no consideration to me or my own schedule. Spent half hour on hold to cancel an appointment to wait to speak with nurse to then receive a letter in the mail that they took it upon themselves to reschedule my appointment which I had to wait on hold forever again to cancel that one too. I once had to wait 3 hours to see the dr. I liked Dr Mamish though but now I don't even see him anymore I just get the PA every time even to discuss my next thyroid cancer scan.
1.0 Rating
July 20th, 2015
Not what I expected at all!
It takes at least 15 minutes to get through on the phone to even speak to anyone and if you have a question someone usually has to call you back. After you see the doctor once, you then see a physicians assistant, not him......even though you think you have an appointment with him. She is great, but she is not a doctor! I was put on a new drug and not told about the many many side affects. I had more contact from the insurance company and drug company than from the doctors office. When the dangerous side effects kicked in.....they were more concerned than was the doctors office. This was not what I expected!
1.0 Rating
June 22nd, 2015
Rude and inept
Very rude to deal with. I immediately went for a second opinion and a major issue was discovered that he dismissed. He was more concerned to insult me about my weight than to look a little deeper. There is a way to talk with someone about that issue and a way not to. I appreciate to the point but bluntly saying "You are fat, that is your problem. Lose weight don't look for excuses." is beyond unprofessional. I am thankful my new doctor looked deeper and found the problem that caused this weight gain as I have been thin all of my life. Please avoid this person. He is very rude, doesn't listen to you and really needs to work on his bedside manner and assumptions. I waited forever in the office and his staff even seem scared of him. Total waste of my time, money and heartache.
2.3 Rating
February 25th, 2014
Sometimes Excellent; Sometimes Poor
Constantly changes appointment without regard to my time, distance or age, sometimes changing the same visit 3 or more times. Huge errors on printed forms in diagnosis blamed on new computer program which they've had over a year. Waiting room is packed and wait is at least an hour and has been 2 or more hours several times. Feel he has me come more often than necessary since I don't have diabetes, but am trying to prevent it. I do think he is very knowledgeable of his area of specialty. I see the PA most of the time for the same cost as seeing him, she is good, but not fair charge. Did spend a long time with me on my first visit. Since then maybe 5 minutes at the most. I am looking for a new endocrinologist but their reviews don't look too good either!
5.0 Rating
January 3rd, 2014
Wonderful Physician and staff
I came to Dr. Mamish's office after an absolutely terrible experience with Dr. Riche. Dr. Mamish and his staff have never made me regret the decision to come to another provider. I have nothing but accolades for this Dr. and his staff. Bedside manner is second to none and I always feel that he has a personal interest in my health. The only negative is that the waiting room is often crowded and wait time is longer than average. I can deal with this because the care provided exceeds that of any Physician I've ever dealt with. Thank you Dr. Mamish and Staff (Phyllis, I always love your positive caring attitude)! I will always refer my friends and family to you.
5.0 Rating
September 7th, 2013
No other endo could seem to help
In reading some of the reviews, I am apalled! My mother and I are both patients. My mom first went to him after going to other endos. By the time she met Dr Mamish, her eyes were about to pop out of their sockets. Dr Mamish discovered her thyroid cancer. He was so compassionate and caring and he made sure his medical staff took great care to inform us on what to expect in the next stages of her care. This was a frightening time for my family but thank God for Dr Mamish! He made himself available to my mom after hours, awesome man! Keep practicing Dr Mamish and thank you! The wait in his office is worth the care.
5.0 Rating
August 1st, 2013
Great FNA
I saw him two days ago for a cyst on my thyroid. He listened to what I had to say, waited for me to finish speaking, and then responded in a very respectful manner. With the nature of my visit being somewhat serious, he created an environment where I felt comfortable, and respected. There is something about his calm and understanding presence that made me feel like I was receiving the best care possible. Lastly, I would like to mention that he is extremely good at what he does. He preformed am ultrasound-guided FNA (fine needle aspiration) which is where a very fine needle is inserted into the neck. I am not good with getting blood drawn (I usually pass out). However, when Dr. Mamish preformed this procedure, I felt almost zero pain! There was no numbing medicine used on me whatsoever, but I was okay with that because I felt I could trust him and I'm glad I did.
5.0 Rating
October 31st, 2012
PCOS
I WOULD RECOMMEND DR MAMISH, HE FOUND MY PROBLEM VERY QUICKLY. MY REGULAR DOCTOR COULDNT FIND THE PROBLEM AFTER NOT HAVING A PERIOD FOR OVER TEN YEARS AND I WAS CONTINUING TO GAIN WEIGHT KEEP ME ON THE SAME THYRIOD PILLS, IT WAS LIKE HE DIDNT REALLY CARE. BUT DR MAMISH TOOK THE TIME AND GOT TO IT AND I HAVE LOST WEIGHT AND HAVE PERIODS ON TIME AND FEEL BETTER THEN I HAVE IN YEARS.
1.0 Rating
August 22nd, 2012
I won't be going back
On a follow-up visit after tests, I waited 45 minutes in the waiting room, then another 30 minutes in the exam room, after my appointment time. I wal ...
1.0 Rating
August 20th, 2012
Won't be going back
My follow-up visit today after having a scan done, didn't even happen. My appointment was at 10:00, and at 11:15, I left the exam room without being seen. I have been a patient since 2008 and this has always been the case, very slow and running behind, but today took the cake. I will be searching for a new doctor. They need to understand that my time is just as valuable as theirs!