Rate Now
Share Your Experience
Have you seen Dr. Zoe Foster?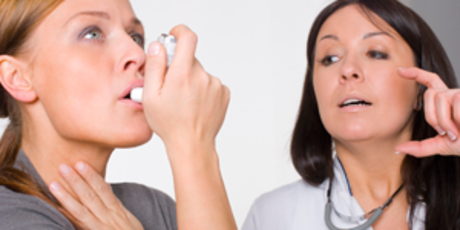 Asthma
More than 22 million Americans of all ages have asthma. Prepare to talk to your doctor about symptoms, diagnosis and treatment options.
17 Ratings with 5 Comments
1.0 Rating
March 6th, 2015
I do not trust Zoe Foster
1.0 Rating
March 23rd, 2013
Horrible experience. Dangerous doctor.
Dr. Foster failed to provide appropriate care for both myself and my daughter. Diagnostic skills are severely lacking. She did not follow proper protocols which lead to my daughter being hospitalized for 2 weeks and surgery. She had pneumonia that was diagnosed only by listening to her lungs in the office. When we returned a week later she said "lungs sound better" and sent us home with additional meds. Another week went by and we consulted a different doctor, who checked her pulse ox and ordered a stat chest xray. At this point my daughter also had a pleural effusion. My daughter was then hospitalized for 2 weeks and needed surgery and a chest tube to clear the fluid. This could have been avoided if a) proper diagnostic protocol was followed which includes a chest xray to diagnose pneumonia and b) appropriate lab work was ordered to ensure the correct drug was ordered. Even the doctors at The hospital were shocked by the fact that things were not handled appropriately. Prior to this situation with my daughter, Dr. Foster misdiagnosed my eptopic pregancy as a "UTI" needing antibiotics. She actually stated to me when I described my symptoms to her "Well you have Mirena so we don't need to worry about pregnancy." At my second visit for my cramping abdominal pain a week later she finally ordered an ultrasound. A few days later I was admitted directly to the hospital for surgery for a ruptured eptopic pregnancy which was found on the ultrasound. I then learned that the IUD Mirena has a huge risk for eptopic pregancy. Sad that my primary care physician was unaware of this. A simple pregnancy test could have prevented a major surgery. If the eptopic had't ruptured I likely would have had a less invasive surgery and wouldn't have lost my fallopian tube and ovary. We stopped going to Dr. Foster and have since found a physician that we trust.
5.0 Rating
August 23rd, 2011
5.0 Rating
January 10th, 2011
Different is not bad.....
Dr. Foster has never failed to hear me out and get me to a specialist if need be. I find her and the whole office to be very attentive. I regularly get follow up letters and even reminder letters that I am due for something. I never got that from my previous physician. I'm glad I have a younger doctor that will hopefully still be around as I age (currently 63).
2.3 Rating
May 28th, 2010
"Grow Up"
I waited about 15 minutes for Dr Foster to come into the exam room and 5 minutes in the waiting room. Dr Foster did not dianose me or give me any possible cause for the problem I am having. She even laughed at me while I was telling me my symptoms and how I was dealing with them.Overall I felt that Dr Foster was imature and did not have a real desire to help me. I am happy that she is not my primary care physician, I only saw her because my doctor was not available.
4.0 Rating
March 10th, 2016
5.0 Rating
February 17th, 2016
5.0 Rating
October 2nd, 2015
2.0 Rating
April 23rd, 2015
3.7 Rating
January 30th, 2015
3.7 Rating
August 22nd, 2014