Rate Now
Share Your Experience
Have you seen Dr. Zohra Khan?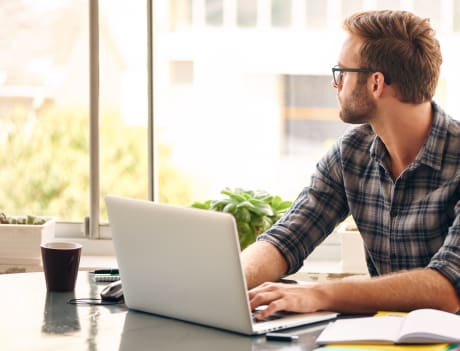 Adult ADHD
Get the facts about attention deficit hyperactivity disorder (ADHD) in adults, including the different types and symptoms of each.
24 Ratings with 9 Comments
2.0 Rating
September 22nd, 2016
Horrible & Terrible Phoneline Operator
Dr. Zohra Khan cares for her patients - especially to my dad . Front Desk Sofia is very helpful and friendly. We appreciated these two individuals; However, the phone operator (her voice sounded like a black lady) - who picked up the calls to this office is very, very terrible and horrible. She does not lack of, but she completely does NOT have a customer care or customer services skills: she does not giving a clear details, not friendly at all; it seems she does not like to talk, she will hang up on you right at the time you could even say the last word. I called twice, and I was not satisfied with this lady. " Why should we have such type of person who works in the office area that required professional customer services skills? This job won't fit her, with the 1 to zero rated customer services from me and other REVIEWERS they left feedbacks , this person would be fitted working in the flea markets. Shouldn't this doctor's office system re-consider? Shouldn't this individual be terminated? Ladies and Gents, we just didn't luckily get a hang of Sofia (front desk), she would help us willingly. We were directed to a NOT professional phone operator. God Blessed.
1.0 Rating
September 3rd, 2016
Terrible dr
1.0 Rating
January 22nd, 2015
Emotionally hurt me and left me to fend for myself
5.0 Rating
June 7th, 2013
Compassionate
I have seen Dr. Kahn now since 2003. She has always listened to what I have had to say. She has always given me the right prescriptions. If I find that the medications prescribed affected me in a negative way, I communicate that to her and she finds something else that has helped. I would recommend this doctor.
5.0 Rating
May 14th, 2013
Concerned, focused care.
I grew up as a tormeted bipolar elementary school kid. God decided to add Obsessive-Compulsive disorder to my neurophysiology when I began high school. I'm over 50 now and so you can correctly guess that I have seen and evaluated the exact same number of psychiatry professionals that have seen and evaluated me. I have been under Dr. Kahn's for over a year now. My medication selections and dosages were not optimal until Dr. Kahn took over. I have never been more stable and emotionally in command of my brain now than with any previous psychiatric professional.
1.0 Rating
June 30th, 2012
runforyourlife
5.0 Rating
August 17th, 2011
I dispute the other claims entirely
I can understand why any good psychiatrist would have many negative reviews. What would you expect from a person who is not rational, blames others for the problem, thinks nothing is wrong with them and expects a miracle? Dr. Khan treated my Wife for several months in a "facility" type environment. The ONLY time I ever witnessed her being shirt with my wife was when she WAS NOT following the Dr's orders which (not to my surprise) coincided with the times that my wife was absolutely (in here own words) Bonkers. Assuming my wife recognized years later after she recovered, that Dr. Khan was actually correct even though my wife said she wasn't at the time, she told me numerous times that Dr. Khan gave her back her life. Patient rating of a Dr. who practices Psychiatry is in it's nature flawed unless that is, the patient is cured. Those who are not, would of course blame the Dr. Thank you Dr. Khan! She was able to enjoy the remainder of her life because of you.
1.0 Rating
May 11th, 2011
Worst Psychiatrist I Have Ever Seen
Dr. Khan does not have the appropriate bedside manner to work with people who have mental issues. She bullies you into taking medications that have deleterious side effects -- after you do your homework on the meds and find out the side effects Dr. khan is outraged when you ask to change to a med with more tolerable effects....not to mention that she should have been upfront with the potential side effects. Her goal is to get you better as fast as possible without the understanding that most of us should take these meds the rest of our lives.
1.0 Rating
September 15th, 2009
Beware!!!!!!
1.0 Rating
July 21st, 2017
2.0 Rating
July 19th, 2017
2.0 Rating
April 23rd, 2017