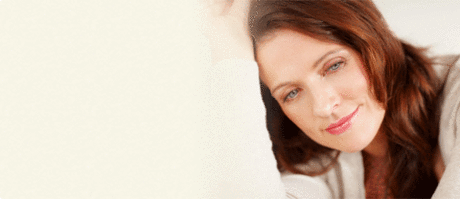 Epilepsy
Get the facts about epilepsy, including the different types, symptoms and causes of the condition.
About Dr. Carol Mellen
Dr. Carol Mellen, PHD is a Psychologist primarily located in Scottsdale, AZ. Her specialties include Psychology. She speaks English.
Primary Address
Carol Mellen Phd
4300 N Miller Rd Ste 110

Scottsdale
,
AZ
85251
Get Directions
Specialties
Dr. Carol Mellen has the following 1 specialty
Reviews
Showing 5 of 12
Self-verified patient of Dr. Carol Mellen
- Posted on May 24th, 2017
I was ordered to see Dr. Mellen and after reading many reviews I was very upset. I went in to my first visit with the reviews in mind and an already formed opinion. I answered questions which seemed to never end and then I took tests that seem to stop time. I was against this process and against Dr. Mellen. After months of being involved in this process and when finally getting her report, I was furious. I was furious because I didn't get what I wanted. I was angry because it was alot of money for my share and I didn't get a single thing I wanted except that if I completed some counseling and classes I would have hope of getting time with my child. I did the counseling and that was the best thing I could have ever done for myself and my child. I realized that alot of the stuff Dr. Mellen said to me was accurate and to the point. I didn't like anything she said when she discussed my tests with me and I didn't want to believe what she said because I didn't want to believe that I was actually that way and that I contributed to why I was even there. I wanted to blame it all on my child's dad. Through counseling I realized that she was right on and I am so grateful that she did not recommend that I have time with my child then. She obviously knew how much I loved my child and put steps in her report that if I followed I could get my time back. Dr. Mellen knew what she was doing. I have gone back to read the reviews again and I realized that all those angry people must be people that didn't get their way and for the people that paid alot of money and didn't get their way, I can only imagine how furious they must have been because I was in the same boat. Dr. Mellen was fair, honest and knowledgeable. The only regret I have is that maybe had I not formed my opinion based on poor reviews from angry vindictive people that maybe I would have been more open or more of something and got time sooner, but then again the counseling and anger management classes have made me a better person and a better parent. I am glad I went to Dr. Mellen because I am no longer one of those angry, uncooperative people that will leave a nasty review. The only thing I can say to someone reading my review is to go in with an open mind and know that her best interests are for the child(ren) not what we THINK is the best for them. If you are court ordered to see any behavioral health professional then that should be a hint that you are not doing what is in the best interest for your child now anyway. I now have JOINT legal decision making. Thank you Dr. Mellen
Self-verified patient of Dr. Carol Mellen
- Posted on May 19th, 2017
I must admit, it was pretty scary being court ordered to allow a psychologist judge your parenting. I called and grilled Dr. Mellon's assistant with questions, concerned about putting the future visitation with my daughter in a strangers hands. My first meeting with Dr. Mellen was frustrating as I was eager to pour my heart and pain in to the session and she spent over an hour explaining the process. I thought.......this lady is wasting my money! By the end of the session I felt comforted with both her process and experience. It was a long and expensive process, but I felt Dr, Mellen was fair and kept our child's welfare as her first priority. My attorney warned me that going through this process may leave both parties unhappy, especially if one party doesn't get their way. Not every dirty secret or vent session about my ex was considered or included in the report, but her job was not to muddle through every story and determine the truth. Her knowledge and experience was undeniable and she was great with our child on all three visits. I would definitely recommend her services to anyone I know.
Fair, direct and knowledgeable
Self-verified patient of Dr. Carol Mellen
- Posted on May 18th, 2017
Dr. Mellen was a great asset to our case. She was able to see past the pain my ex and I had inflicted on each other, and focus on what is best for our child. At the end of the process I realized she did the right thing for everyone involved. I see a lot of negative reviews, but I'm sure just like anything else, more people whine when they don't get their way.
Self-verified patient of Dr. Carol Mellen
- Posted on June 25th, 2016
Unbelievable ----- First of all, she does not know who she even talked to.....called one person a 'she' when it was a 'he'; money-hungry. RUN if you get assigned to her by a court. I have seen through the years reports on her and looking like things did not change - that she was intent ONLY on the money. Here's how it should be: Interview dad, interview mom, interview kids, interview collatterral, write up report - DONE. So how does this take ALMOST 2 years? The amount of money me and my new spouse paid to her should at least buy a TOP SPOT in line. As my wife said, I hope she enjoyed decorating that new Scottsdale office with MY money. Son's comments were backwards and not valid. RUN!
Self-verified patient of Dr. Carol Mellen
- Posted on March 15th, 2016
After already spending 12,000.00 between both of us, she is asking for another 5,000? We are no closer to being given an end product. I have seen my attorney three times as much and he has not even charged me half of this. When is the retainer letter via email going to stop? Don't they know we have attorneys to pay and money to spend on our CHILDREN's needs? How can we do that if we're incurring debt to protect them? Seems ironic doesn't it? It's obvious that she is collecting a lot more money than mine based on my readings here. If you have a chance to choose this court-appointed person - pick another name. Save yourself 5 figures.....and get something from what you pay for. I just hope she listens to the children - because we have to put our trust in someone who doesn't call to see us in 5 months....seems kind of wrong doesn't it?
Accepted Insurance

Please contact the office for more information.
Locations & Directions
Carol Mellen Phd, 4300 N Miller Rd Ste 110, Scottsdale, AZ