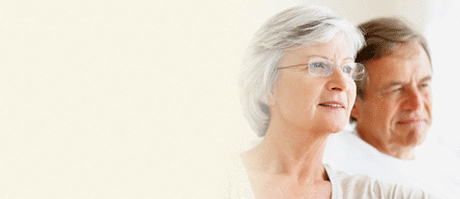 Alzheimer's Disease
Get the facts about Alzheimer's Disease, including the symptoms and stages.
Primary Address
NJ Spine and Orthopedic (Bridgewater, NJ)
1200 Route 22 East
Suite 14

Bridgewater
,
NJ
08807
Get Directions
NJ Spine and Orthopedic (Altamonte Springs, FL)
499 E. Central Parkway
Suite 130

Altamonte Springs
,
FL
32714
Get Directions
Specialties
Michael Thomas has the following 1 specialty
Neurological Surgery

A neurological surgeon is a physician who surgically treats disorders of the nervous system, which is comprised of the brain, spinal cord and nerves.
In addition to treating trauma of the head and spine, these doctors also treat disorders like epilepsy, aneurysms, hydrocephalus, Parkinson's disease, multiple sclerosis, stroke, spinal disc herniation, and spinal disease.
Neurological surgeons can perform surgical procedures on the brain, such as stereotactic surgery, microsurgery, endoscopic surgery, stereotactic radiosurgery, and endovascular image guided methods.
Expertise

9 Expertise

Aneurysm
Brain Surgery
Brain Tumor
Craniotomy
Glioblastoma
Laminectomy
Spinal Fractures
Spinal Stenosis
Stroke
Reviews
Showing 5 of 6
Self-verified patient of Michael Thomas
- Posted on July 29th, 2015
A review by a patient that verified they have visited Michael Thomas
- Posted on July 16th, 2015
A patient who verified they visited Michael Thomas
- Posted on December 22nd, 2014
Hospital Affiliations

Thomas is affiliated (can practice and admit patients) with the following hospital(s).

Yakima Valley Memorial Hospital

Providence Yakima Medical Center
Education

26 Years Experience

Oklahoma State University College Of Osteopathic Medicine

Graduated in 1991
Accepted Insurance

Michael Thomas accepts the following insurance providers.

AARP

AARP Medicare Advantage HMO
AARP Medicare Advantage POS
AARP Medicare Advantage PPO
AARP Medicare Complete (HMO)
AARP Medicare Supplement Core
AARP Medicare Supplement Plan A
AARP Medicare Supplement Plan B
AARP Medicare Supplement Plan C
AARP Medicare Supplement Plan F
AARP Medicare Supplement Plan K
AARP Medicare Supplement Plan L
AARP Medicare Supplement Plan N
AARP Medicare Supplement Supplement 1
AARP MedicareComplete Choice (PPO)
AARP MedicareComplete Plus (HMO-POS)
AARP MedicareComplete Plus Essential (HMO-POS)
AARP MedicareComplete SecureHorizons
AARP Personal Health Insurance Plan
Hearing Care Program (Hear USA)
High Deductible 3000
High Deductible 5000
Premier 1500
Premier 2500
Premier 5000
Preventative and Hospital Care 1250
Preventative and Hospital Care 3000

Aetna

Aetna Advantage Dental
Aetna Affordable Health Choices limited benefits insurance plan
Aetna Choice POS
Aetna Choice POS (Aetna HealthFund)
Aetna Choice POS II
Aetna Choice POS II (Aetna HealthFund)
Aetna Dental PPO/PDN
Aetna Golden Choice Plan (PPO)
Aetna Golden Medicare Plan (HMO)
Aetna Health Network Only
Aetna Health Network Option
Aetna HealthFund Aetna Choice POS
Aetna HealthFund Aetna Health Network Only
Aetna HealthFund Aetna Health Network Option
Aetna HealthFund HMO
Aetna HealthFund Open Access Aetna Select
Aetna HealthFund Open Access Elect Choice EPO
Aetna HealthFund Open Access Managed Choice POS
Aetna HealthFund Open Access POS II
Aetna HealthFund Open Choice PPO
Aetna Medicare Open (Private Fee-for-Service)
Aetna Medicare Plan (HMO/Open Access HMO)
Aetna Medicare Plan (PPO)
Aetna Medicare Select (HMO)
Aetna Medicare Special Needs
Aetna Open Access Elect Choice (EPO)
Aetna Open Access HMO
Aetna Open Access Managed Choice (POS)
Aetna Select
Aetna Value Network HMO
Aetna Vision
Aetna Whole Health - Banner Health OAMC
Aetna Whole Health - MW Comm. Health Solutions
Aetna Whole Health- Banner Health Network HMO
Aetna Workers' Comp Access
Aexcel
Aexcel Aetna Select
Aexcel Aetna Select (Open Access)
Aexcel Choice POS II
Aexcel Choice POS II (Aetna HealthFund)
Aexcel Elect Choice EPO
Aexcel Elect Choice EPO (Open Access)
Aexcel Managed Choice POS
Aexcel Managed Choice POS (Open Access)
Aexcel Open Access Aetna Select (Aetna HealthFund)
Aexcel Open Access Elect Choice (Aetna HealthFund)
Aexcel Open Access Managed Choice POS (HealthFund)
Aexcel PPO
Aexcel PPO (Aetna HealthFund)
Aexcel Plus
Aexcel Plus Aetna Select
Aexcel Plus Aetna Select (Open Access)
Aexcel Plus Choice POS II
Aexcel Plus Choice POS II (Aetna HealthFund)
Aexcel Plus Elect Choice EPO
Aexcel Plus Elect Choice EPO (Open Access)
Aexcel Plus Managed Choice POS
Aexcel Plus Managed Choice POS (Open Access)
Aexcel Plus Open Access Aetna Select (Aetna HealthFund)
Aexcel Plus Open Access Elect Choice (Aetna HealthFund)
Aexcel Plus Open Access Managed Choice POS (HealthFund)
Aexcel Plus PPO
Aexcel Plus PPO (Aetna HealthFund)
Affordable Health Choices
Behavioral Healthcare Program
Better Health
Better Health Kids Pennsylvania
Elect Choice (EPO)
Employee Assistance Program
HCA Smart Care Base (PPO)
HCA Smart Care Plus (PPO)
HCA Smart Care Select
HCA Smart Care Value (PPO)
HCA Well Care (Level 3)
HCA Well Care (Levels 1 & 2)
HMO
HMO (Open Access)
HMO Deductible Plan
HMO Deductible Plan (CA members only)
Healthy New York HMO
Illinois Community Network
Illinois Managed Choice Network
LM Healthworks
MCOA 7500
Managed Choice (POS)
Managed Choice Open Access
Managed Choice Open Access HDHP
Managed Choice Open Access Value 1500
Managed Choice Open Access Value 5000
Medicare Plan (HMO / Open Access HMO)
Medicare Plan (PPO)
Medicare Rx Premier (PDP)
NYC Community Plan
National Advantage Program
New York Certified PPO (Workers' Comp)
New York Recommendation of Care PPO (Workers' Comp)
North Shore LIJ Employee Health Plan (CIIPA)
Open Access Aetna Select
Open Choice (PPO)
PCP Referral Plan (TX only)
Preventative and Hospital Care 3000
Quality Point-of-Service (QPOS)
Savings Plus of Arizona
Savings Plus of Chicago, IL
Savings Plus of Florida (Brevard and Tampa)
Savings Plus of Lake County, OH
Savings Plus of Oklahoma
Savings Plus of Texas
Signature Administrators
Student Health Plans
Texas CHIP
Texas STAR (Medicaid)
Texas Voluntary/Informal (Workers' Comp)
Traditional Choice Indemnity
USAccess
Vitalidad Mexico con Aetna
Vitalidad Plus California con Aetna
Volunteer Plan

AmeriChoice by UnitedHealthcare

AmeriChoice Personal Care Plus (Medicare)
Child Health Plus
Family Health Plus
Medicaid

Anthem Blue Cross Blue Shield (BCBS) of Maine

Anthem Blue Cross Blue Shield (BCBS) of Maine

Anthem Blue Cross Blue Shield (BCBS) of Nevada

Anthem Blue Cross Blue Shield (BCBS) of Nevada

Anthem Blue Cross Blue Shield (BCBS) of Ohio

Anthem Blue Cross Blue Shield (BCBS) of Ohio

Anthem Blue Cross Blue Shield (BCBS) of Virginia

Anthem Blue Cross Blue Shield (BCBS) of Virginia

Arkansas Blue Cross Blue Shield (BCBS)

Arkansas Blue Cross Blue Shield (BCBS)

Blue Care Network of Michigan

BCN Advantage HMO-POS
Flexible Blue II
Individual Care Blue Plus
Keep Fit
Medicare Plus Blue PPO Assure
Medicare Plus Blue PPO Signature
Medicare Plus Blue PPO Vitality
OneBlue
Smart Select
Young Adult Blue Max

Blue Cross Blue Shield (BCBS)

BlueCard PPO/EPO
BlueCard Traditional
Federal Employee Program - Basic Option
Federal Employee Program - Standard Option
Medicare Advantage PPO
POS
PPO/EPO
Traditional

Blue Cross Blue Shield (BCBS) FEP

Blue Cross Blue Shield (BCBS) of Alabama

300 Plan
320 Plan
551 Plan
579 Plan
Blue Advantage (PPO)
Blue Link
BlueChoice Essential
BlueChoice Plus
BlueRx (PDP)
C Plus (Medicare Select)
CPlus (Medicare Select)
Classic Blue
Federal Employee Basic Option
Federal Employee Program Basic Option
Federal Employee Program BlueVision
Federal Employee Program Standard Option
Federal Employee Standard Option
Healthy Blue
Preferred Blue HDHP
Preferred LTC (Long-Term Care)
Total Blue

Blue Cross Blue Shield (BCBS) of Arizona

BlueBasic Plus (PPO)
BlueEssential Plus (PPO)
BlueOptimum Plus (PPO)
BluePortfolio Plus (PPO)
BlueValue Plus (PPO)

Blue Cross Blue Shield (BCBS) of Delaware

Blue Care IPA
Blue Care Select POS
Blue Choice PPO
Blue Classic Traditional
BlueAdvantage EPO
BlueAdvantage Individual EPO
BlueAdvantage Individual PPO
BlueAdvantage PPO
BlueEPO Individual
SimplyBlue EPO

Blue Cross Blue Shield (BCBS) of Georgia

Blue Direct HMO
Blue Direct POS
Blue Essential Open Access POS
Blue Essential OpenAccess HMO
Blue Essential PPO
Blue Open Access HMO
Blue Open Access POS
Blue View Vision
Blue View Vision Insight
Blue View Vision Select
BlueChoice Healthcare Plan (HMO)
BlueChoice Option (POS)
BlueChoice Preferred Provider Organization (PPO)
BlueValue Secure - Medicare Advantage Open Access HMO
Exclusive Provider Organization (EPO)
Medicare Preferred (PPO)
Tonik
Traditional Health Plan

Blue Cross Blue Shield (BCBS) of Illinois

Basic Blue (Traditional)
Blue Pathway
BlueAdvantage Entrepreneur HMO
BlueAdvantage Entrepreneur PPO
BlueAdvantage HMO
BlueChoice
BlueChoice Pathway
BlueChoice Select
BlueChoice Value
BlueEdge
BluePrecision
BluePrint HMO
BluePrint PPO
BlueValue
BlueValue Advantage
Community Participating Option
HMO Illinois
Medicare Supplement
POS
PPO
SelecTEMP PPO
SelectBlue
SelectBlue Advantage

Blue Cross Blue Shield (BCBS) of Kansas

AffordaBlue
BasicBlue
Blue Choice
Blue MedicareRx
BlueCopay
BluebyDesign (HSA)
Comprehensive Major Medical
HealthyBlue
Plan 65
Shared Pay Comprehensive
Short Term Medical
ValueBlue

Blue Cross Blue Shield (BCBS) of Kansas City

AffordaBlue
Blue Saver
Blue4U
Medicare Select
Medicare Supplemental Insurance
Preferred-Care Blue Premium PPO
Rate Saver
Short-Term Security

Blue Cross Blue Shield (BCBS) of Louisiana

BlueChoice 65
BlueChoice 65 Select
BlueConnect
BlueMAX
BlueSaver
BlueSelect
BlueValue
Cancer and Serious Illness Plans
Community Blue
HMO Louisiana, Inc.
Variable Income Plan (VIP)

Blue Cross Blue Shield (BCBS) of Massachusetts

Access Blue
Blue Care Elect
Blue Precision/PPO Blue Options
BlueChoice
BlueChoice New England
Essential Blue
HMO Blue
HMO Blue Basic Value
HMO Blue New England
HMO Blue New England Options
HMO Blue New England Value Enhanced
HMO Blue New England Value Plus
HMO Blue New England Value Premier
HMO Blue Options
HMO Blue Premier
HMO Blue Value
HMO Blue Value Plus
Master Health Plus
Medicare HMO Blue
Medicare PPO Blue
Network Blue
Network Blue New England
Preferred Blue PPO
Preferred Blue PPO Options

Blue Cross Blue Shield (BCBS) of Michigan

Blue Choice POS
Blue Choice PPO
Blue Preferred Plus PPO
Chrysler Flexible Blue HSA
Chrysler-National PPO
Community Blue/Blue Preferred Plus PPO
Delphi Salaried EMP
Flexible Blue PPO
Ford CMP/FMP/BMP PPO
General Motors Plan
Healthy Blue Outcomes
Hospital Blue
Individual Care Blue
MCTWF PPO
MESSA Choices II
MESSA Choices PPO
MESSA Super Med
MIChild
MPSERS Blue Preferred PPO
Medicare Plus Blue PPO
SOM Mental Health Managed Care Network
SOM State Health Plan PPO
Simply Blue
Standard Care Network
Traditional
Traditional Care Network

Blue Cross Blue Shield (BCBS) of Minnesota

Aware Gold
Go Blue
Options Blue HRA
Options Blue HSA
Personal Blue
Simply Blue
Tri-Blue

Blue Cross Blue Shield (BCBS) of Mississippi

Blue Care
Blue Care for Kids
Network Blue

Blue Cross Blue Shield (BCBS) of Nebraska

BlueEssentials
BlueEssentials Choice
BlueFreedom
BluePreferred Basics
BluePride
Fremont BlueChoice
GeoBlue Expat
GeoBlue Traveler
PremierBlue

Blue Cross Blue Shield (BCBS) of New Mexico

Blue Cross Blue Shield (BCBS) of New Mexico

Blue Cross Blue Shield (BCBS) of North Carolina

Blue Advantage
Blue Advantage Saver
Blue Assurance
Blue Medicare HMO
Blue Medicare PPO
Blue Medicare Rx (PDP)
Blue Medicare Supplement
Blue Options (PPO)
Blue Options 1-2-3 (PPO)
Blue Options HRA (PPO)
Blue Options HSA (PPO)

Blue Cross Blue Shield (BCBS) of Oklahoma

Blue Pathways
Blue Plan65 Select Plan F
Blue Plan65 Select Plan N
Blue Transitions
Health Check Basic
Health Check HSA
Health Check Select
Plan65 Plan A
Plan65 Plan F
Plan65 Plan N
Simply Blue

Blue Cross Blue Shield (BCBS) of Rhode Island

BlueCHiP
BlueCHiP for Healthy Options
BlueCHiP for Medicare
BlueSolutions
BlueValue Direct
Bluesolutions for HSA Direct
Classic Blue
HealthMate Coast-to-Coast
HealthMate Coast-to-Coast Direct
Lifespan Blue
Lifestyleblue
Plan 65
Plan 65 Select
VantageBlue
VantageBlue Direct

Blue Cross Blue Shield (BCBS) of South Carolina

Business Blue Basic
Business Blue Complete
Business Blue HDHP
Business Blue Secure
Business True Blue
Healthy Vision
MedBlue Rx (PDP)
MedBlue Rx Plus (PDP)
Medicare Blue (PPO)
Medicare Blue Plus (PPO)
Medicare Blue Saver (PPO)
Medicare Select / BlueSelect
Medicare Supplement / BlueCare
Personal Blue (HDHP)
Personal Blue Basic SE
Personal Blue Secure SE
Personal BluePlans SE
Preferred Blue (PPO)
Preferred Personal Care
Service Benefit Plan / Federal Employee Program (FEP)

Blue Cross Blue Shield (BCBS) of Tennessee

AccessTN
Blue Advantage
Blue Elite
Blue Rx
CoverKids
CoverTN
HealthyTNBabies
Personal Blue
Personal VisionBlue
VisionBlue

Blue Cross Blue Shield (BCBS) of Texas

Blue Pathway
BlueChoice PPO Plan
BlueChoice Solutions/Blue Precision
BlueEdge (HSA)
CHIP
Consumer Choice HMO Plan
Consumer Choice PPO Plan
Davis Vision
EPO
HMO Blue Texas
Medicare Supplement
PPO Select Blue Advantage Series III
PPO Select Choice Series III
PPO Select Saver Series III
SelecTEMP PPO
Star Medicaid
TRS-ActiveCare

Blue Cross Blue Shield (BCBS) of Vermont

BlueCare (HMO)
BlueCare Access (HMO)
BlueCare Access HSA (HDHP)
BlueCare Options (POS)
Catamount Blue
HSA Blue (HDHP PPO)
HSA BlueCare (HDHP HMO)
Medicare Supplement Plan A
Medicare Supplement Plan C
Vermont Freedom Plan (PPO)
Vermont Health Partnership (POS)

Blue Cross Blue Shield (BCBS) of Western New York

Aqua Package
Child Health Plus
Denim POS
Family Health Plus
Forever Blue Medicare PPO
HMO
HMO299/299+
Healthy Balance POS
Healthy Balance PPO
Healthy New York
Medicaid Managed Care (Community Care)
POS
PPO
Senior Blue HMO
Slate POS
Traditional

Blue Shield of California

Access+ HMO
Active Choice
Active Start
Added Advantage POS
Balance
Base PPO
Blue Shield 65 Plus Group Plan
Blue Shield of California Life & Health Insurance Company
Blue Shield of California PPO
CCPOA Medical Plan
CalPERS
California Choice
Core Flex
Enhanced PPO
Essential
Federal Employee Health Benefit Program Access+ HMO
Federal Employee Health Benefit Program PPO
Healthy Families Program
Local Access+ HMO
Medicare Supplemental
Premier PPO
Shield Saver
Shield Savings
Shield Secure
Shield Secure Plus (PPO)
Shield Signature
Shield Spectrum
Shield Wise
Simple Savings
Vital Shield

Blue Shield of Northeastern New York

Aqua
Forever Blue Medicare PPO
POS
Senior Blue HMO

Bravo Health

Achieve (Medicare Advantage HMO SNP)
Achieve Plus (Medicare Advantage HMO-POS SNP)
Classic Plus (Medicare Advantage HMO)
Freedom (Medicare Advantage PPO)
Liberty I
Liberty II Rx
Liberty Silver
Select (Medicare Advantage HMO SNP)
Traditions (Medicare Advantage HMO SNP)

Capital BlueCross

Comprehensive
Keystone HMO/POS
Keystone Health Plan Central
POS
PPO
PPO Choice
PPO Plus
Pennsylvania CHIP
Senior
SeniorBlue HMO
SeniorBlue PPO
Traditional

CareFirst Blue Cross Blue Shield (BCBS)

BlueChoice HMO
BlueChoice HMO Open Access
BluePreferred (PPO)
CareFirst BlueChoice
Personal Comp
Point of Service (POS)
Preferred Provider Organization (PPN/PPO)
Select Preferred Providers (PPO)
Traditional Indemnity

Cigna

Behavioral Health
CIGNA Dental PPO
Choice Fund Open Access Plus
Choice Fund Open Access Plus with CareLink
Choice Fund PPO
EPO
FL Health Savings
FL Open Access
FL Open Access Value
HMO
HMO - Northern California
HMO - Northern California Open Access
HMO - Southern California
HMO - Southern California Open Access
HMO Open Access
Health Savings
Indemnity
LocalPlus
Medicare Access
Medicare Select (HMO)
Network
Network - Northern California
Network - Northern California Open Access
Network - Southern California
Network - Southern California Open Access
Network Open Access
Network POS
Open Access Plan
Open Access Plus ONLY
Open Access Plus/CareLink
POS
POS - Northern California
POS - Northern California Open Access
POS - Southern California
POS - Southern California Open Access
POS Open Access
Preferred Provider Organization (PPO)
Vision PPO
Workers' Compensation

Empire Blue Cross Blue Shield (BCBS)

Blue View Vision
Child Health Plus
Direct HMO
Direct POS
Direct Pay HMO
Direct Pay HMO/POS
Direct Pay POS
DirectShare POS
EPO
Empire EPO Essential
Empire MediBlue(SM) Essential (HMO)
Empire MediBlue(SM) Freedom I (PPO)
Empire MediBlue(SM) Freedom II (PPO)
Empire MediBlue(SM) Freedom III (PPO)
Empire MediBlue(SM) Plus (HMO)
Empire MediBlue(SM) Select (HMO)
Empire MediBlue(SM) Value (HMO)
Empire PPO
Empire Prism EPO
Empire Prism PPO
Empire Total Blue
HMO
Healthy New York
Indemnity
MediBlue HMO
MediBlue PPO
Medicare Supplement
PPO
Value EPO

Empire Plan

Excellus Blue Cross Blue Shield (BCBS)

Blue Choice
Direct Pay
Direct Pay POS
Excellus BluePPO
Family Health Plus
HMOBlue
Healthy NY
HealthyBlue
Medicare Blue (PPO)
SimplyBlue
UFCW Local One Health Care Fund

Florida Blue - Blue Cross Blue Shield (BCBS) of Florida

Blue Options Hospital Surgical Plus
BlueCare
BlueChoice
BlueMedicare HMO / BlueMedicare Group HMO
BlueMedicare PPO / BlueMedicare Group PPO
BlueMedicare Regional PPO
BlueMedicare Supplement
BlueOptions
BlueOptions Health & Dental - Health
BlueSelect
BlueSelect Hospital Surgical Plus
Conversion Opt A, B, & C
Conversion Opt I, II, III, IV, V
Cover Florida
Dimension III & IV
Direct PPC
Essential
GoBlue
Health Kids BlueCare
Healthy Kids BlueOptions
Miami Dade Blue
MyBasic BlueSelect Network
MyBasic NetworkBlue
Temporary Insurance Protection
Traditional

Freelancers Insurance Company (BlueCard PPO Network)

High-deductible (BlueCard PPO Network)
PPO (BlueCard PPO Network)

Horizon Blue Cross Blue Shield (BCBS) of New Jersey

Federal Employee Plan - Basic Option
Federal Employee Plan - Standard Option
Horizon Advantage EPO
Horizon Direct Access
Horizon EPO/EPO PLUS
Horizon HMO
Horizon MyWay HRA
Horizon MyWay HSA
Horizon POS
Horizon PPO
Medicaid Managed Care
Medicare Plans
NJ DIRECT
NJ FamilyCare
NJ FamilyCare ADVANTAGE
NJ Plus
SHBP

Horizon NJ Health

Medicaid Managed Care
NJ FamilyCare
NJ FamilyCare ADVANTAGE

Independence Blue Cross Blue Shield (BCBS)

Keystone 65 HMO
Keystone Direct POS
Keystone HMO/POS
Keystone Health Plan East HMO
National BlueCard PPO
Personal Choice 65 PPO
Personal Choice PPO
Traditional Indemnity

UnitedHealthcare

AARP MedicareComplete
AARP MedicareComplete SecureHorizons
AARP MedicareComplete SecureHorizons Essential
AARP MedicareComplete SecureHorizons Premier
AARP MedicareComplete SecureHorizons Value
AARP MedicareRx Enhanced (PDP)
AARP MedicareRx Preferred (PDP)
Compass Rose Health Plan FEHP FFS (PPO)
Copay Select
Definity Choice Plus
Definity PPO
Dual Complete LP
Dual Complete RP
Evercare Plan DH (HMO SNP)
Evercare Plan RDP (RPPOSNP)
FlexPoint
Harvard Pilgrim Choice
Harvard Pilgrim Choice Plus
Harvard Pilgrim Options
Healthy NY
Heritage Choice
Heritage Choice Standard
Heritage Plus - Arkansas
Heritage Plus - Georgia
Heritage Plus - North Carolina
Heritage Plus - South Carolina
Heritage Plus/Heritage EPO
Heritage Premier
Heritage Select
Indemnity
M.D. IPA
M.D. IPA Preferred
Medica Choice
Medicare Advantage HMO
Medicare Advantage PFFS
Medicare Advantage POS
Medicare Advantage PPO
MedicareComplete Choice Essential
MedicareComplete Choice Plan 2
MedicareComplete Essential
MedicareComplete Plan 1
MedicareComplete Plus
Neighborhood Health Partnership (NHP) - Commercial
Neighborhood Health Partnership (NHP) - Mercy Select
Nursing Home Plan
Optimum Choice
Optimum Choice Preferred
Pacificare SignatureElite Plus
River Valley Choice Plus
Secure Horizons Medicare
Sharp SecureHorizons Plan by UnitedHealthcare
Sierra Health and Life
SignatureValue
SignatureValue Advantage
SignatureValue HealthCare Partners Network
SimplyEngaged
Suite Spot
The Empire Plan
United Behavioral Health
United HealthOne
United Healthcare Navigate
United Healthcare Navigate Plus
United Healthcare Navigate/Navigate Balanced
UnitedHealthcare Basics
UnitedHealthcare Catalyst
UnitedHealthcare Choice
UnitedHealthcare Choice HMO/Choice Plus HMO
UnitedHealthcare Choice Plus
UnitedHealthcare Community Plan for Families
UnitedHealthcare Community Plan for Kids
UnitedHealthcare Core
UnitedHealthcare Dental Options PPO
UnitedHealthcare Dual Advantage
UnitedHealthcare Dual Complete (HMO SNP)
UnitedHealthcare EDGE
UnitedHealthcare Heritage
UnitedHealthcare Mutli-Choice
UnitedHealthcare Options PPO
UnitedHealthcare Pledge
UnitedHealthcare Select EPO
UnitedHealthcare Select HMO
UnitedHealthcare Select Plus HMO
UnitedHealthcare Select Plus POS
UnitedHealthcare iPlan Choice Plus
UnitedHealthcare iPlan PPO
ValueMax
Vision

UnitedHealthcare Community Plan

Alliance
Arizona Physicians IPA
Arizona Physicians IPA Children's Rehabilitative Services
Arizona Physicians IPA Developmentally Disabled
Children with Special Health Care Needs
Evercare Plan DH (HMO SNP)
Evercare Plan RDP (RPPO SNP)
Evercare Select
Florida Healthy Kids
Health Plan of Nevada (HPN) SmartChoice/NorthernChoice
HealthChoice
KidsCare
MIChild
MS CHIP
Medicaid
MississippiCAN
NJ Family Care
Physicians Health Choice Select (HMO SNP)
Preferred Medicare Assist (HMOPOS SNP)
Primary Adult Care
QUEST Expanded Access Program
Texas CHIP
Texas STAR
Texas STAR+PLUS
United Healthcare Personal Care Plus (HMO)
UnitedHealthcare Community Plan - Long Term Care
UnitedHealthcare Community Plan for Adults
UnitedHealthcare Community Plan for Families
UnitedHealthcare Community Plan for Kids
UnitedHealthcare Dual Advantage
UnitedHealthcare Dual Complete (HMO SNP)
UnitedHealthcare Dual Complete (PPO SNP)
UnitedHealthcare Dual Complete EV (HMO SNP)
UnitedHealthcare Dual Complete LP (HMO SNP)
UnitedHealthcare Dual Complete RP (Regional PPO SNP)
UnitedHealthcare RIte Care
UnitedHealthcare Rhody Health Partners
UnitedHealthcare Senior Care Options
UnitedHealthcare hawk-i