Quick Facts
675 N Saint Clair St, Chicago, IL

17 minutes avg wait time
English , Arabic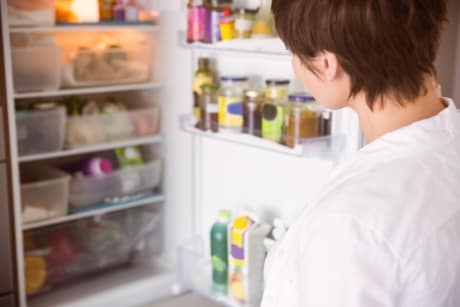 Binge Eating Disorder
Get the facts about binge eating disorder, including symptoms, causes and related conditions.
Awards

14 Awards

Regional Top Doctors

Patients' Choice 5th Anniversary Award

Top 10 Doctor - Metro Area

Compassionate Doctor Recognition

Top 10 Doctor - City

Bridges to Excellence: Physician Office Systems Recognition Program

Top 10 Doctor - Neighborhood

Patients' Choice Award

NCQA Patient-Centered Medical Home

America's Top Doctors

America's Top Doctors for Cancer

Compassionate Doctor Award - 5 Year Honoree

On-Time Doctor Award

Top 10 Doctor - State
Accepted Insurance

Sagamore Health
Anthem
Preferred One
Multiplan
HealthPartners - MN
Doctors in Ajay Sampat MD
View all physicians that belong to Ajay Sampat MD.
Ajay Sampat MD
675 N Saint Clair St
Chicago, IL 60611

Specialties
56 specialties
Plastic Surgery

A plastic surgery specialist is a physician with extensive training in the execution of plastic surgery procedures.
Plastic surgery is the use of surgical procedures to rebuild or reshape injured or misshapen body parts. Congenital defects, such as a cleft lip or palate, can be corrected by a plastic surgery specialist. Injuries sustained during auto accidents also may require the services of a plastic surgery specialist. These procedures fall under the category of reconstructive plastic surgery.
The other category of plastic surgery is cosmetic plastic surgery. Plastic surgery specialists often perform procedures like breast augmentation, face lifts, tummy tucks, liposuction, and lip injection as elective surgeries for patients who wish to make aesthetic improvements.

Pediatrics

A pediatrician is a doctor who specializes in the regular care of children, as well as the diagnosis and treatment of illness in children. Young patients are often more complicated to treat because they are still growing and developing.
While pediatricians may sub-specialize in specific therapy areas like oncology, surgery, ophthalmology, and anesthesiology, in general, pediatricians provide services like vaccinations, health exams, and treatment of common ailments and injuries. In addition, pediatricians are trained to handle the complex emotional and behavioral issues faced by children, especially during puberty.
Pediatricians normally see their patients from birth until the age of 18, although some may agree to treat patients into their early 20s, if requested.

Nephrology

A nephrologist is a physician who is specially trained to diagnose and treat conditions affecting the kidneys or renal system.
A nephrologist will determine through urine analysis, blood test, X-ray, sonogram, or kidney biopsy how well the kidneys are functioning and will then prescribe a special diet and exercise program, medication or dialysis - a process by which a machine filters the blood when the kidney is no longer capable of doing so.

Plastic Surgery within the Head and Neck

Diagnostic Radiology

Radiologists help doctors get a closer look at what's happening inside your body. If your primary care doctor wants to investigate your symptoms further, they may refer you to a radiologist to get an ultrasound or x-ray. Some radiologists specialize in mammography and breast imaging, which is who you see when you need a mammogram. A Radiologist can also determine if bones are broken or fractured after any kind of accident.
Radiologists are trained to perform MRIs and CT scans, both of which are used to determine the presence of diseases or disorders and help your doctor properly diagnose you. They can detect anything from tumors, bleeding and infections to bone and muscle disorders.

Psychology

Infectious Disease

An infectious disease specialist has specialized training in the diagnosis and treatment of contagious diseases.
Infectious diseases, also known as contagious or transmissible diseases, are those that stem from pathogen from a host organism. These infections may spread to other carriers through physical touch, airborne inhalation, bodily fluids or contaminated foods.
Infectious disease specialists identify whether the disease is caused by bacteria, a virus, a fungus or a parasite often through blood tests and then determine what course of treatment, if any, is necessary.

Vascular Neurology

Thoracic Surgery (Cardiothoracic Vascular Surgery)

Obstetrics and Gynecology

An obstetrician & gynecologist, or OB/GYN, is a physician who cares for women throughout their pregnancies, straight through to the delivery of their baby (obstetrician). They also specialize in annual care, as well as the diagnosis and treatment of disorders of the female reproductive system (gynecologist). Many physicians specialize in both of these fields in order to provide complete overall health services to women at every stage of life.

Transplant Surgery

Transplant surgeons are trained to transplant organs from donors, whether living or deceased, to the patients in need. This includes liver, lung, heart, intestine, pancreas and kidney transplants as well as tissue, bone marrow and cornea transplants. Kidney disease, diabetes, cystic fibrosis and serious infections are just a few reasons you might need a transplant.
Your surgeon will consult with you prior to the operation for a pre-transplant evaluation and they will see you through your healing process to ensure you have no complications. Some surgeons get additional training and education on pediatric transplants to provide special care to children.

Pain Medicine

Surgery

Diagnostic Laboratory Immunology

Ophthalmology

An ophthalmologist has the training to do much more than just prescribe glasses. They are physicians specially trained to diagnose and treat disorders of the eyes and vision. These doctors are experts on the complicated anatomy of the eye and are trained to treat eye diseases through both medical and surgical methods.
Some common conditions that ophthalmologists treat are cataracts, glaucoma, strabismus, diabetic retinopathy, macular degeneration and amblyopia. In addition, ophthalmologists can provide prescriptions for eye glasses and contact lenses and perform LASIK surgery and other corrective surgeries for refractive errors like myopia (near-sightedness), hyperopia (far-sightedness), astigmatism and presbyopia.

Nuclear Medicine

Nuclear medicine specialists are doctors who have extensive training in the use of nuclear substances, like radiation, to diagnose and treat certain illnesses.
These specialists perform diagnostic tests in which a small amount of a radioactive substance is injected into a vein, inhaled or taken orally by the patient. The radioactive substance then enables the nuclear medicine specialist to use a scanner to detect the radiation level in the part of the body being examined in order to create an image of it with a computer. The images tell the physician whether there are abnormal changes in metabolism which indicate whether a disease or injury is present. These tests are often used to detect cancer.
In addition to detecting cancer, substances like radioactive iodine can be either injected into the blood stream or taken orally to fight cancer and other diseases. After being ingested, the substance is absorbed by the thyroid gland and abnormal thyroid tissues are destroyed.

Vascular and Interventional Radiology

Interventional radiologists, also known as vascular radiologists, use minimally-invasive imaging techniques to diagnose conditions in your organs and blood vessels. For example, if you need an angiography (an x-ray of the arteries) to diagnose a blockage in your blood vessels, your doctor will refer you to an interventional radiologist. They can, if needed, perform an angioplasty to open up the blocked passage.
They're also trained to perform needle biopsies, insert stents, treat varicose veins and obstructions of the urinary tract (possibly due to kidney stones) and can help with dangerous postpartum bleeding. They treat various types of fibroids and embolization, which is a clot, air bubble or other blockage in the bloodstream. While the types of imaging procedures they perform are more invasive than x-rays done to identify broken bones, pain levels and recovery time are usually minimal.

Clinical Genetics (M.D.)

Emergency Medicine

An emergency physician is a doctor who is an expert in handling conditions of an urgent and extremely dangerous nature. These specialists work in the emergency room (ER) departments of hospitals where they oversee cases involving cardiac distress, trauma, fractures, lacerations and other acute conditions.
Emergency physicians are specially trained to make urgent life-saving decisions to treat patients during an emergency medical crisis. These doctors diagnose and stabilize patients before they are either well enough to be discharged, or transferred to the appropriate department for long-term care.

Critical Care Medicine

Also sometimes referred to as intensivists, critical care specialists are physicians with specialized training in the diagnosis and management of life-threatening conditions. Some of these conditions affect vital organs like the heart and lungs, those that make breathing difficult or impossible, and those that affect entire organ systems, like the renal system.
Critical care specialists are typically found in a hospital's intensive care unit where they monitor patients with life-threatening conditions and make determinations as to the best course of treatment.

Hospitalist

Hospitalists are physicians who specialize in the care of patients in the hospital. The majority of hospitalists are board-certified internists and have completed the same training as other internal medicine doctors including medical school, residency and board certification examination.
Hospitalist activities include patient care, teaching, research, and leadership related to hospital care. They have more expertise in caring for complicated hospitalized patients on a daily basis since, unlike other specialists or primary care doctors, they spend most of their day in the hospital.
They often coordinate the care of their patients and act as the central point of communication among the different doctors and nurses involved in the patient's care. They are also the main physician for family members to contact for updates on a loved one.

Allergy and Immunology

An allergy & immunology specialist is a physician who is specially trained in matters pertaining to chronic and acute allergies, as well as deficiencies of the immune system. The doctor will determine whether an allergy, which attacks our immune system, is present. They'll also determine the cause, whether it be environmental triggers like trees and pollen, food-borne like peanuts and dairy, the venom of insects like bees, or a medication like penicillin.
In addition to determining the allergen causing an immunological response in a patient, the specialist will treat the symptoms caused by the reaction.

Rheumatology

A rheumatologist is a physician who has received extensive training in diagnosing and treating rheumatic conditions. Rheumatic conditions involve the joints, soft tissues, autoimmune system, vascular system, and connective tissues.
Some of the conditions that rheumatologists treat are rheumatoid arthritis, ankylosing spondylitis, gout, sarcoidosis, vasculitis, and lupus. These are all conditions that involve a lot of pain and make mobility difficult. Rheumatologists use medications, such as analgesics, NSAIDs, steroids, DMARDs, infliximab, and adalimumab, as well as occupational therapy, in order to decrease pain and improve a patient's quality of life.

Pulmonary Disease

A pulmonologist is a physician who specializes in the diagnosis and treatment of conditions related to the lungs and respiratory tract.
These specialists are similar to critical care specialists in that their patients often require mechanical ventilation to assist their breathing.
Pulmonologists diagnose and treat patients with conditions such as asthma, cystic fibrosis, asbestosis, pulmonary fibrosis, lung cancer, COPD, and emphysema. Exposure and inhalation of certain toxic substances may also warrant the services of a pulmonologist.
Some of the tools and tests pulmonologists use to diagnose a patient are a stethoscope in order to listen for abnormal breathing sounds, chest X-rays, CT scans, blood tests, bronchoscopy, and polysomnography.

Internal Medicine

An internist is a physician who focuses on the diagnosis and treatment of conditions that affect the adult population—both acute and chronic.
These doctors are often who adults see as their primary physicians because they treat a broad range of illnesses that do not require surgical or specialist interventions. They also work to help a patient maintain optimal health in order to prevent the onset of disease.
In addition to treating the common cold and flu, internists also treat chronic diseases like diabetes and heart disease.

Endocrinology, Diabetes and Metabolism

An endocrinologist is a physician with extensive training in understanding, diagnosing and treating conditions related to the endocrine system. The endocrine system regulates the balance of hormones.
Conditions of the endocrine system involve an over-abundance, or deficiency of a certain hormone. While there is a range when it comes to the amount of a hormone that is deemed normal in a human, these specialists determine whether a person's amount of hormone is indicative of a health concern. Two conditions this specialist might treat are diabetes and obesity.

Occupational Medicine

You might work with an occupational therapist when you're injured or if you have a disability. They rehabilitate and assist patients with every day activities, such as eating, getting dressed, working and attending social events. This includes self-care, leisure and work-related activities that lead to increased independence and development. Their goal is to empower people to still live the life they want despite any physical, developmental, social and/or emotional issues they might face.

Neurology

A neurologist is a physician who diagnoses and treats disorders of the nervous system which is comprised of the brain, spinal cord and nerves. These doctors do not perform surgery, but refer patients to neurological surgeons when they determine that surgical intervention is necessary.
Some of the conditions that neurologists diagnose and treat are epilepsy, aneurysms, hydrocephalus, Parkinson's disease, multiple sclerosis, stroke, spinal disc herniation, and spinal disease.
In addition to using diagnostic tests like MRI, CT scans, EEG and EMG, neurologists also employ neurological testing to gauge muscle strength and movement, balance, reflexes, sensation, memory, speech, and other cognitive abilities.

Pathology

A pathologist is a physician who specializes in the causes and paths taken by different diseases in order to accurately diagnose an illness.
Pathologists diagnose and determine the characteristics of a disease through the study of biopsies of diseased tissue or of bodily fluids. For example, a pathologist will look at a biopsy of a skin lesion in order to diagnose or rule out skin cancer. A pathologist will also look at a Pap smear in order to check for a gynecological cancer like cancer of the uterus.
In addition to determining the cause and development of a disease, these specialists also study the changes a disease makes to a body and the consequences of those structural changes.

Orthopaedic Surgery

Radiology

A radiologist is a physician who specializes in the use of medical imaging to diagnose and treat illnesses or injuries in patients.
The different types of medical imaging are X-ray, computed tomography (CT) scans, magnetic resonance imaging (MRI), ultrasound, and nuclear medicine.
Radiologists are experts in these different types of tests and can advise a primary care doctor on which test is most appropriate in a specific case. These doctors also assist primary care doctors in analyzing the images produced by these tests in order to determine next steps necessary for treatment.

Maternal and Fetal Medicine

Anesthesiology

Anesthesiologists are physicians who are trained to administer anesthetics, which are medicines used to block nerve sensation. Anesthesia can be either local to one specific part of a body, like a tooth, or regional to block feeling to a larger portion of the body, such as during an epidural for child birth. It can also be more general to block sensation to the entire body, resulting in unconsciousness.
Anesthesiologists assist in surgery by determining how much anesthesia is necessary and by monitoring the patient's level of responsiveness and vital signs throughout the procedure. The anesthesia specialist will also bring the patient out of anesthesia and then continue to monitor his or her vital signs post-operation.
Besides assisting in surgeries, anesthesiologists may also treat patients suffering from chronic pain.

Surgery of the Hand

Hand surgeons are certified surgeons who are also experts in the function and structure of your wrists, hands and forearms. This allows them to treat arthritis, carpal tunnel, trigger finger and tennis elbow, most of which tend to result from repetitive and excessive use of the corresponding joints, muscles, tendons and ligaments.
Hand surgeons also commonly work with patients who have fractures or broken bones from any kind of accident. If you're experiencing any kind of general pain in your hand, wrist or forearm that isn't going away, a hand surgeon is probably your best resource.

Geriatric Medicine

A geriatric specialist is a physician who treats the elderly population and the conditions that most commonly affect them. These doctors have special training in the effects of aging on the body and mind of a patient.
Geriatric specialists treat common ailments faced by senior citizens, such as frailty, incontinence, memory problems, arthritis, senility, decreased functioning and more.
In addition, geriatric specialists keep abreast of the different medications that an elderly person is prescribed to treat their more complex health issues in order to decrease adverse side effects and avoid dangerous drug interactions.

Otolaryngology

An otolaryngologist is more commonly referred to as an ENT, someone that can treat medical issues you may be having with you ears, nose, or throat. This is a physician who is specially trained to diagnose and treat conditions of the ear, nose, sinuses, larynx (voice box), mouth, throat, head, and neck. These doctors treat patients through both medical and surgical means. For instance, an otolaryngologist may treat an obstruction of the nasal passage, caused by malformation of the nose, through rhinoplasty.

Vascular Surgery

Vascular surgeons treat and manage disorders in your veins, arteries and your lymphatic system to ensure blood circulation in your heart and in brain is the best it can be. They're well-versed on how your vascular system works with the rest of your body and they can treat conditions that may cause blockages or buildup.
They can perform many of the same diagnostic testing as interventional radiologists can, such as angiography and MRIs. In addition to diagnosis, they provide critical care and treatment for aneurysms, artery blockages and trauma injuries that involve your veins. They can also help patients manage diabetes, blood pressure and cholesterol as well as treat artery disease. Treatment for more serious cases might include bypass surgery or surgery to remove plaque.

Brain Injury Medicine

Urology

A urologist is a physician who specializes in diagnosing and treating conditions affecting the male reproductive system, as well as the urinary tracts of both males and females.
These doctors cover the kidneys, ureter, urinary bladder, adrenal glands, urethra, and the male reproductive organs which include the testes, epididymis, vas deferens, seminal vesicles, prostate and penis. Some common disorders that urologists treat are urinary tract infections (UTI), stress incontinence, benign prostatic hyperplasia, kidney stones, erectile dysfunction, kidney cancer, prostate cancer, testicular cancer, and cystitis. These urological specialists also perform vasectomies and vasectomy reversals.

Pediatric Allergy and Immunology

Medical Genetics

Geneticists are doctors with expertise in genetic or hereditary disorders. Many of the diseases we get are inherited, or passed on through the genes of our biological parents. These specialists study the biology behind a genetic disorder's origin, the traits that it presents in a patient and its pathway. This allows them to diagnose and treat each illness effectively.

Clinical and Laboratory Immunology

Hepatology

A hepatologist is a physician who specializes in the diagnosis and treatment of diseases of the liver, gall bladder, pancreas and biliary tree - the path through which bile that is secreted by the liver travels to the duodenum. These organs are responsible for many essential bodily functions, such as production of hormones and enzymes, filtering the blood, detoxifying chemicals, metabolizing drugs, and digesting and processing food.
Common disorders that are treated by hepatologists are cirrhosis of the liver, gallstones, pancreatitis and hepatitis.

Neurological Surgery

A neurological surgeon is a physician who surgically treats disorders of the nervous system, which is comprised of the brain, spinal cord and nerves.
In addition to treating trauma of the head and spine, these doctors also treat disorders like epilepsy, aneurysms, hydrocephalus, Parkinson's disease, multiple sclerosis, stroke, spinal disc herniation, and spinal disease.
Neurological surgeons can perform surgical procedures on the brain, such as stereotactic surgery, microsurgery, endoscopic surgery, stereotactic radiosurgery, and endovascular image guided methods.

Gastroenterology

A gastroenterologist is a specialist in diagnosis and treatment of conditions involving the digestive/gastrointestinal (GI) tract. These doctors are experts on how food moves through the digestive system and is chemically broken down, with nutrients being absorbed and waste excreted. You might see this kind of doctor if you are experiencing any number of stomach issues, some of which might be severe diarrhea, irritable bowel syndrome, hemorrhoids, ulcers, acid reflux, Crohn's disease and more.

Clinical Neurophysiology

Clinical Cardiac Electrophysiology

While cardiologists diagnose and treat all types of heart disease, electrophysiologists have extended education in rhythmic disorders, also known as cardiac arrhythmia or an irregular heartbeat. An electrophysiologist typically works closely with a cardiologist and together they can treat arrhythmia, help you prevent blood clots, or restore and control a normal heart rate.
They can also provide information on medications and devices — such as a pacemaker or an implantable defibrillator — used to control an abnormal heart rate. When it come to treating arrhythmias, there are both invasive and non-invasive treatment options and an electrophysiologist can help you decide which is right for you.

Cardiovascular Disease

Hematology

A hematology specialist is an expert in disorders of the blood, the blood forming organs and bone marrow. These doctors diagnose, treat and work to prevent diseases that affect the production of blood and its components, as well as the ability of the blood to perform its many functions, such as coagulation and carrying oxygen to the lungs and tissue.
Hematologists diagnose and treat blood disorders, such as anemia, hemophilia, leukemia, sickle cell anemia, deep vein thrombosis and pulmonary embolism.
Depending on the condition, hematology specialists may treat a patient with a blood transfusion, stem cell transplantation, bone marrow transplant, radiotherapy, anticoagulation therapy or medication.

Optometry

Geriatric Psychiatry

Medical Oncology

Think of an oncologist as your main physician for cancer care. After being diagnosed, you'll meet regularly with an oncologist to explore and manage your treatment options, as well as monitor your condition throughout the process. Medical oncologists are extremely knowledgeable in various types of cancer treatment and can recommend the right method for the type and stage of cancer you're facing.
They may also refer you to additional specialists throughout your care, but they will always be your home base for questions and support. It's also worth mentioning that medical oncologists deal mostly with solid tumors while hematologists specialize in cancers that involve blood disorders, such as leukemia.

Neuromuscular Medicine

Sleep Medicine

A sleep medicine specialist is specially trained in diagnosing and treating disorders involving sleep.
Sleep disorders such as sleep apnea, restless leg syndrome and insomnia are very common and can often cause other serious health issues, such as depression, asthma, and migraines. Sleep medicine specialists often work in sleep centers where they observe a patient while sleeping and monitor brain waves, behavior, and vital signs in order to identify the causes of sleep disturbance, or an inability to sleep (insomnia).
Sleep medicine specialists treat patients through advising on sleep hygiene, providing cognitive behavioral therapy, using light therapy, or medical sleep aides.

Psychiatry

A psychiatrist is a doctor with specific training in the diagnosis and treatment of mental illness.
He or she can not only provide the counseling necessary to both diagnose and treat a patient, but can also prescribe medication when needed. In some cases, a psychiatrist will only provide the medication and the counseling will be provided by another healthcare specialist, like a certified counselor or psychologist.
Like other doctors, psychiatrists employ diagnostic tools like CT scans and MRI in order to observe the structure and function of a patient's brain.
Once a diagnosis is made, these specialists may use behavior or cognitive therapy in order to address the patient's condition, or a multitude of other types of therapy, in conjunction with or in place of medication.

Surgical Oncology

Surgical oncologists play various roles in treating cancer. They can perform biopsies to determine if a tumor is cancerous or not. If it is, they're trained to remove the tumor, tissue, and in some cases, all or part of an organ or bodily structure where the cancer has spread. In addition to removing cancer, they can perform any reconstructive surgeries that may be necessary.
Many surgical oncologists specialize in certain types of cancer, such as liver, lung or breast. Don't be afraid to ask them what they have the most experience treating. When looking for a doctor, it's important to know that general surgeons are also qualified to perform many of the same surgeries. However, surgical oncologists have specific training in recognizing and treating cancer, which some patients prefer.
Doctors in Ajay Sampat MD
Education

Affiliated doctors have gone to the following schools

University Of Illinois College Of Medicine

Creighton University School Of Medicine

Duke University School Of Medicine

Philadelphia College Of Osteopathic Medicine

Marshall University Joan C Edwards School Of Medicine

Universita Degli Studi Di Milano

University Of Texas Southwestern Medical School

University Of North Carolina At Chapel Hill School Of Medicine

Rush Medical College Of Rush University Medical Center

Medical College Of Wisconsin

University Of Cincinnati College Of Medicine

University Of Chicago Division Of The Biological Sciences The Pritzker School Of Medicine

Case Western Reserve University School Of Medicine

Dow Medical College

University Of Connecticut School Of Medicine

University Of Santo Tomas

Loyola University Chicago Stritch School Of Medicine

University Of Louisville School Of Medicine

University Of Kansas School Of Medicine

Dartmouth Medical School

University Of California Davis School Of Medicine

Harvard Medical School

Albert Ludwigs Universitat Freiburg

University Of Medicine And Dentistry Of New Jersey Robert Wood Johnson Medical School

Ohio State University College Of Medicine

New York University School Of Medicine

University Of Michigan Medical School

Wayne State University School Of Medicine

Indiana University School Of Medicine

The School Of Medicine At Stony Brook University Medical Center

University Of Alabama School Of Medicine

Technion Israel Institute Of Technology

University Of Jordan

University Of Texas Medical School At Houston

Yale University School Of Medicine

Mahatma Gandhi Memorial Medical College

Columbia University College Of Physicians And Surgeons

Mount Sinai School Of Medicine Of New York University

Baylor College Of Medicine

Vanderbilt University School Of Medicine

University Of Illinois At Chicago College Of Dentistry

Universidad De Buenos Aires

University Of Iowa Roy J And Lucille A Carver College Of Medicine

Michigan State University College Of Human Medicine

University Of Pennsylvania School Of Medicine

The Warren Alpert Medical School Of Brown University

Boston University School Of Medicine

University Of Wisconsin School Of Medicine And Public Health

Illinois College Of Optometry

University At Buffalo State University Of New York School Of Medicine & Biomedical Sciences

Georgetown University School Of Medicine

Jefferson Medical College Of Thomas Jefferson University

University Of Maryland School Of Medicine

University Of Nebraska College Of Medicine

Mayo Medical School

The Brody School Of Medicine At East Carolina University

Medical University Of South Carolina College Of Medicine

Washington University In St Louis School Of Medicine

Johns Hopkins University School Of Medicine

University Of Minnesota Medical School

University Of Tennessee Health Science Center College Of Medicine

University Of Florida College Of Medicine

University Of California San Francisco School Of Medicine

University Of Toronto Faculty Of Medicine

Universidad Peruana Cayetano Heredia

University Of Washington School Of Medicine

All India Institute Of Medical Sciences

University Of Arkansas For Medical Sciences College Of Medicine

University Of Virginia School Of Medicine

St Georges University

Weill Cornell Medical College

University Of Pittsburgh School Of Medicine

Albert Einstein College Of Medicine

Chicago Medical School At Rosalind Franklin University Of Medicine & Science

University Of Missouri Kansas City School Of Medicine

Saint Louis University School Of Medicine

Emory University School Of Medicine

Northwestern University The Feinberg School Of Medicine

Tufts University School Of Medicine
Nearby Group Practices

We don't have any physicians that practice at Ajay Sampat MD. Here are some Group Practices that specialize in 0 , 1 , 2 , 3 , 4 , 5 , 6 , 7 , 8 , 9 , 10 , 11 , 12 , 13 , 14 , 15 , 16 , 17 , 18 , 19 , 20 , 21 , 22 , 23 , 24 , 25 , 26 , 27 , 28 , 29 , 30 , 31 , 32 , 33 , 34 , 35 , 36 , 37 , 38 , 39 , 40 , 41 , 42 , 43 , 44 , 45 , 46 , 47 , 48 , 49 , 50 , 51 , 52 , 53 , 54 , 55 , near Ajay Sampat MD Chicago, IL.
Information About Group Practices
What is a Group Practice?
According to The Medical Group Management Association, a group practice is any relationship between three or more physicians who share facilities, expenses, profits and other resources like support staff and equipment. Group practices tend to fall into two categories: those that organize around a particular medical specialty and those that encompass several specialties like East Boston Neighborhood Health that specializes in internal medicine
Why Group Practice?
As medicine became more complex in the twentieth century, the need for group practices made more sense. Physicians found it impossible to know everything about the emerging drugs and technologies on the medical landscape. In addition, the cost of providing a full range of diagnostic services, such as tests and X-rays, in one location became prohibitive to the individual practitioner. Hence, doctors from various disciplines began to team together in order to provide more comprehensive care to their community of patients.
Benefits of Group Practice
As medicine became more complex in the twentieth century, the need for group practices made more sense. Physicians found it impossible to know everything about the emerging drugs and technologies on the medical landscape. In addition, the cost of providing a full range of diagnostic services, such as tests and X-rays, in one location became prohibitive to the individual practitioner. Hence, doctors from various disciplines began to team together in order to provide more comprehensive care to their community of patients.